Regula Peter
Director of Human Resources
The employees are the foundation of any great hotel, says Regula. As Director of Human Resources, she leads the team responsible for the recruitment and management of Badrutt's Palace staff, which during normal winter months can number 540 employees.
"Finding people with the right spirit and experience is crucial for a hotel like ours that prides itself on its exceptional service," explains Regula. "That's why we invest so much time in recruiting, travelling to find the best people. Although most of our staff are European, they come from across the world; we had 24 nationalities represented last winter season."
She is proud that between 80 and 90 per cent of employees come back year after year, which is an exceptional achievement in the world of hospitality. "I have been here for more than 15 years and, just like me, our staff like our family-oriented approach," she says. "We treat our staff like family."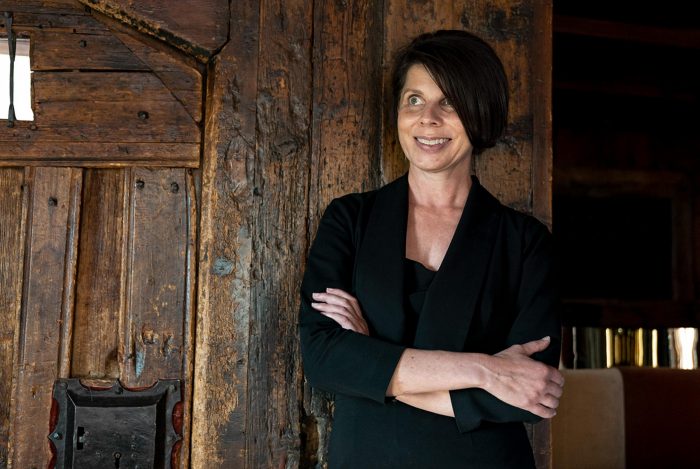 What do you like best about winter in St. Moritz?
The fact that it has two very different sides, but both very enjoyable. On the one hand, it attracts an international, eclectic and glamorous crowd. There is so much to do here, from polo and horse-racing on the lake during the day to attending high-end restaurants and parties at night. On the other hand, St. Moritz is also a quiet place to escape where you can appreciate unspoilt nature, whether cross-country skiing or taking a horse-drawn carriage ride into the Val Fex.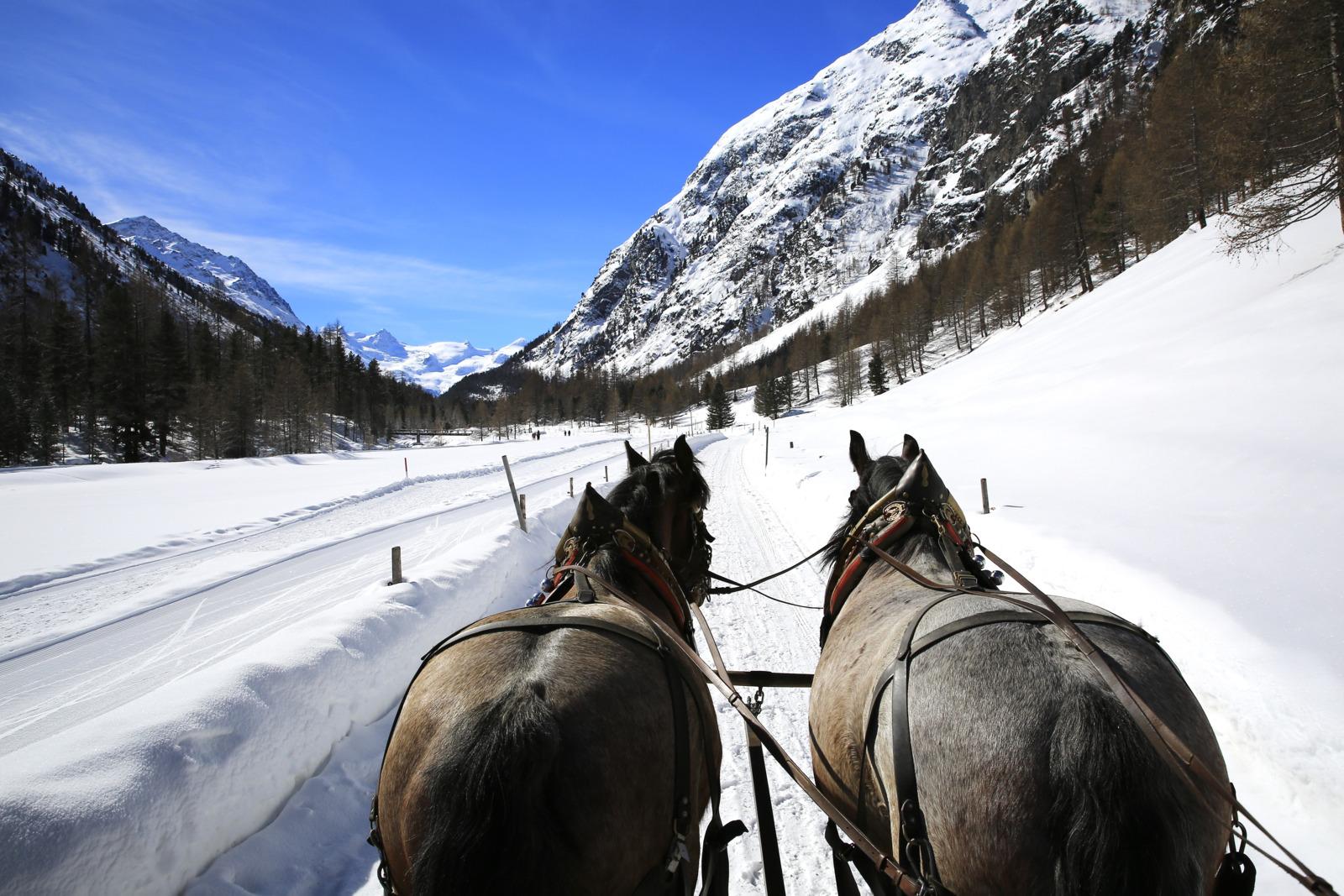 And your favourite things about St. Moritz when the snow melts?
There are so many outdoor activities to try, from cycling to rock climbing and horse riding. When I'm not working, I like to start the day early with some paddle-boarding on Lake Silvaplana. Then I may go for coffee in a café followed by a hike in the mountains, where I will have a picnic lunch surrounded by amazing panoramas. At the end of the day, I like to have dinner at Chesa Veglia, either at Pizzeria Heuboden or Grill Chadafö.*
Danilo Huss
Director of Sales
An important part of Danilo's job as Director of Sales is to be an ambassador for Badrutt's Palace Hotel, travelling around the globe to spread the word about the hotel and St. Moritz.
"It's such a great privilege to represent one of the best hotels in the world with its very talented team, which has such a rich history but is also young at heart," he explains.
He must also be continuously aware of what is happening in the luxury hospitality market – whether it is competition, trends or travel behaviour – whilst seeking opportunities to drive business to the hotel. Even though 2020 was a challenging year, it also presented new possibilities.
"Any crisis can be used as catalyst for change, and it was stimulating in many ways. We had to develop, implement and adapt continuously to new strategies amidst uncertainty," he says. "However, the Palace is well known for its innovative and flexible spirit, which is evident through the ongoing delivery of new services and experiences to our highly valued guests."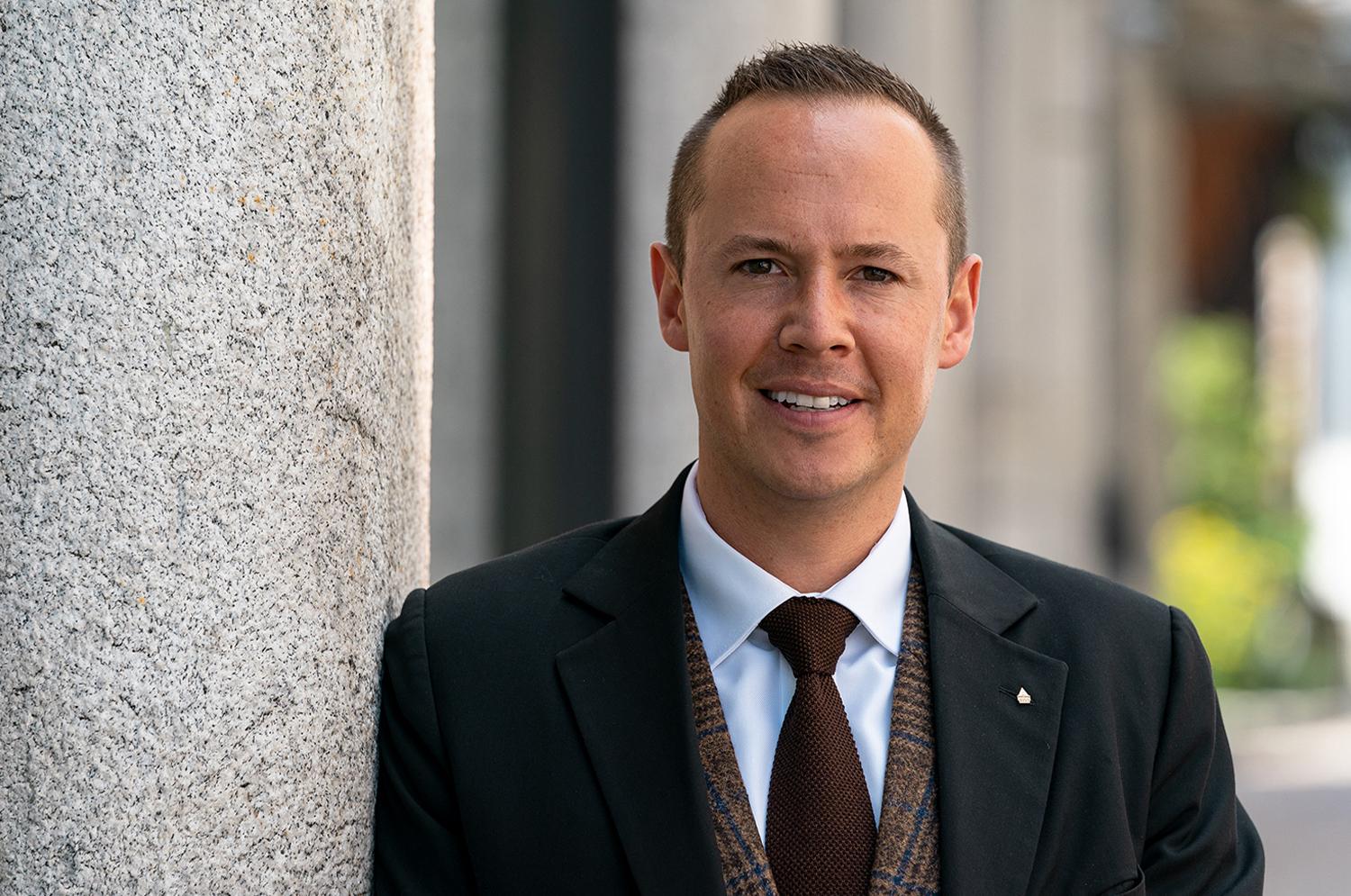 What activities would you recommend for non-skiers visiting St. Moritz?
St. Moritz is widely associated with being one of the best ski areas in the world, however less than 30 per cent of our winter guests actually go skiing. Whilst this means that skiers will often enjoy pristine ski slopes with few to share them with, non-skiers can indulge in a wealth of other experiences that St. Moritz offers.
I would definitely recommend tobogganing here. Depending on your desire for adventure, you have endless options ranging from the notorious Cresta Run to Preda-Bergün, the longest illuminated toboggan run in Europe. For calmer activities, I would recommend enjoying the stunning surrounding natural beauty by hiking through the snowy forests or exploring the many frozen lakes.
A definite must is a visit to some of the finest boutiques in Palace Galerie, ranging from luxury fashion brands to high-end jewellers and contemporary art galleries.
Having said all that, there is also so much you can do if you decide to stay in Badrutt's Palace Hotel for the day, with its award-winning wellness offering or perhaps relaxing in the Grand Hall with a book or people-watching as families who return to the hotel every year congregate here to meet up with old friends. The Palace is like a social club; a place to be with friends and family.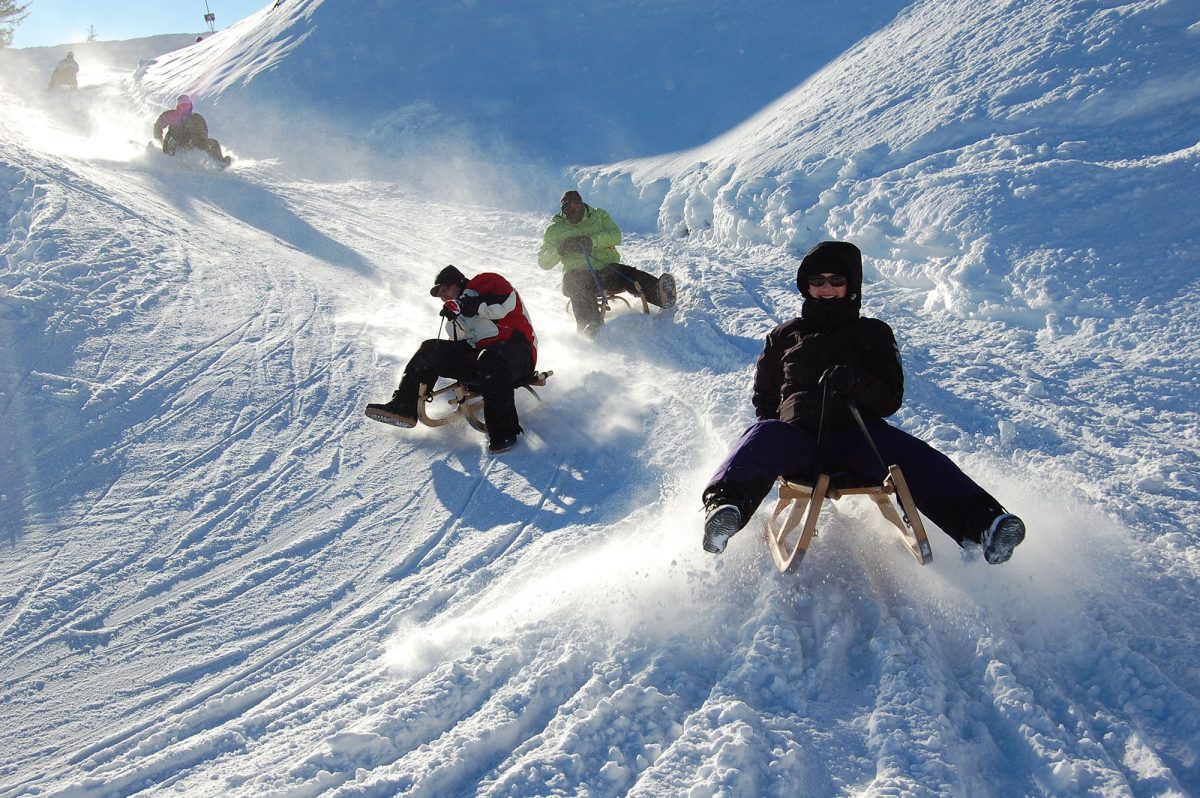 And for families?
I have two children and we love to go sledging together – there are several fun routes around St. Moritz and Pontresina. One route is 4.2-kilometres (2.6 miles) long, going from Muottas Muragl to the valley below with 20 bends along the way. It's quite steep and you can go really fast, so it's not suitable for young children. In the afternoon, I would highly recommend a visit to the Grand Hall to try the chocolate specialties in the patisserie. In the evening, Pizzeria Heuboden is also a very popular choice for the kids.
What about in summer?
Experiencing the summer here has been one of my greatest recent surprises and there are so many different ways to spend a perfect day here. One of my favourite ways to enjoy a summer day is by waking up very early and going for a run around Lake St. Moritz as the sun rises.
Later in the morning, take a bike ride in Val Roseg and make a stop at the Alpschaukäserei (cheese factory) to experience the ancient cheese-making traditions in the Alpine Dairy and buy some delicious cheese.
Next, stop at the Lake of Staz for lunch, where you may even go swimming in the lake. In the afternoon, I would then recommend going to the spa and sauna, with a perfect dinner to finish at Chesa Veglia or Le Restaurant. Alternatively, you may also drive to Italy in the afternoon and enjoy the late afternoon and dinner in one of the many charming villages around Lake Como.
André Rytlewski
Front Office Manager
"Working at the Front Desk of Badrutt's Palace means you are the first point of contact for guests arriving and the last point of contact when they leave," says André. "So it's essential you give a good impression."
Born and raised in Hamburg, northern Germany, André started working in hospitality part-time when he was still at school. After completing an apprenticeship at a luxury hotel in Hamburg, he went on to study hotel management in the Netherlands and the US before working at several hotels in Europe. He has been working at Badrutt's Palace Hotel since 2018.
"On a daily basis, we ensure that this experience is unique and worth remembering, so that the guest returns to the Palace and shares their memories with family and friends around the globe," he says.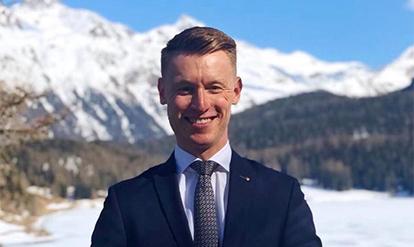 What do you recommend for guests?
Obviously the skiing is hard to beat, but if a guest prefers their regular boots over ski boots, I'd suggest they go for a lovely stroll over the frozen lake of St. Moritz and admire the view of the town from a different perspective, or let the cable car take them up to Muottas Muragl to witness one of the most impressive sunsets in the Swiss Alps.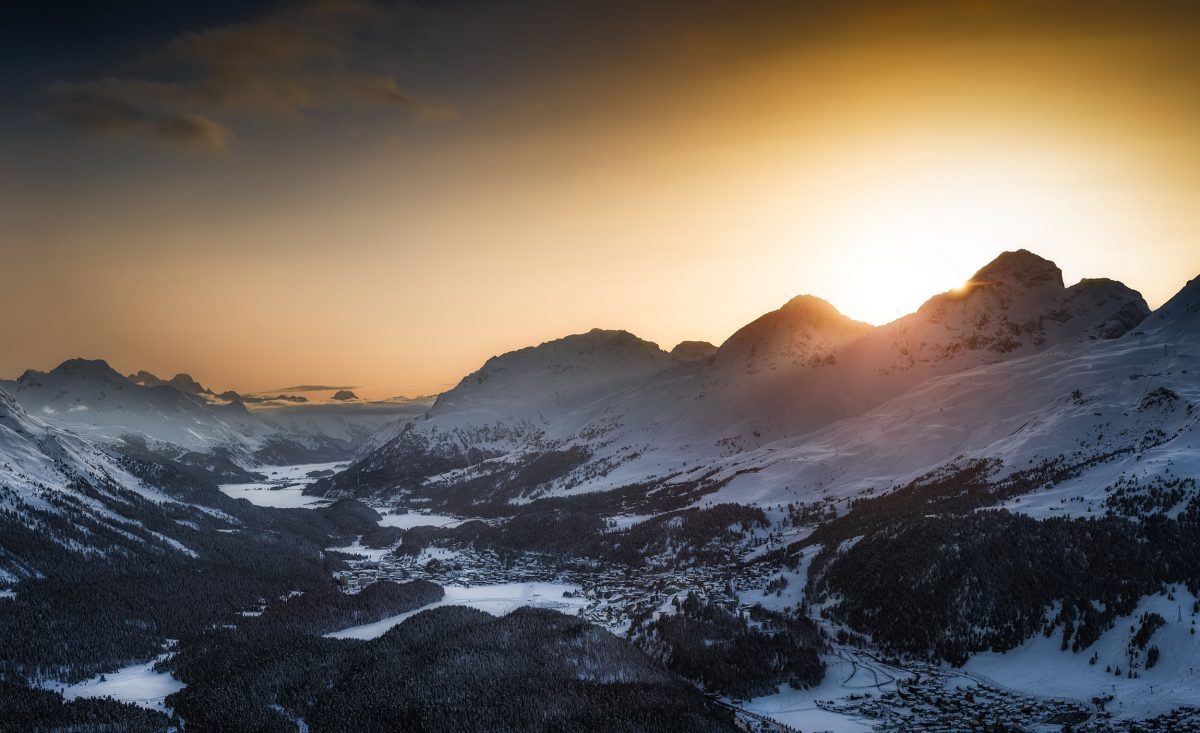 And your top tips for skiers?
After a good breakfast, take the first cable car up to Corviglia to enjoy the beautiful views over the valley of the Engadin and take advantage of an almost never-ending white carpet of freshly prepared snow. For lunch, I'll go to one of the many huts in the ski area for cheese fondue and a decent glass of white wine. Then, if you're still hankering after more skiing, you have plenty of time as the slopes are open until late afternoon.
Finally, what is your best bit of advice to guests?
To try the famous Dama Bianca pizza in Pizzeria Heuboden at Chesa Veglia. After that experience, you will most definitely return to the Palace! It is the best known pizza in St. Moritz and consists of lots of truffle, parmesan and delicious buffalo mozzarella.
Jeremy Sidman
Associate Director of Food & Beverage
"Food and drink is at the heart of any hotel, but at Badrutt's Palace Hotel it defines the experience for guests," says Jeremy.
After working in some of the top hotels across Europe and the US, he was offered the opportunity to join the team at Badrutt's Palace Hotel a couple of years ago. "It was a chance to work at a totally unique hotel, which offers an uncompromising experience for guests," he explains. "I have yet to hear anyone say 'no' to a request since I've been here, and that's unusual. Here, service is taken to the next level."
He says the hotel's diversity of dining options is also a big attraction for guests. "The hotel has nine very different restaurants, each with its own cuisine and atmosphere, ranging fom a pizzeria to a classic French establishment and celebrity chef restaurants. It's this incredible gourmet fusion in one place that people want to experience."*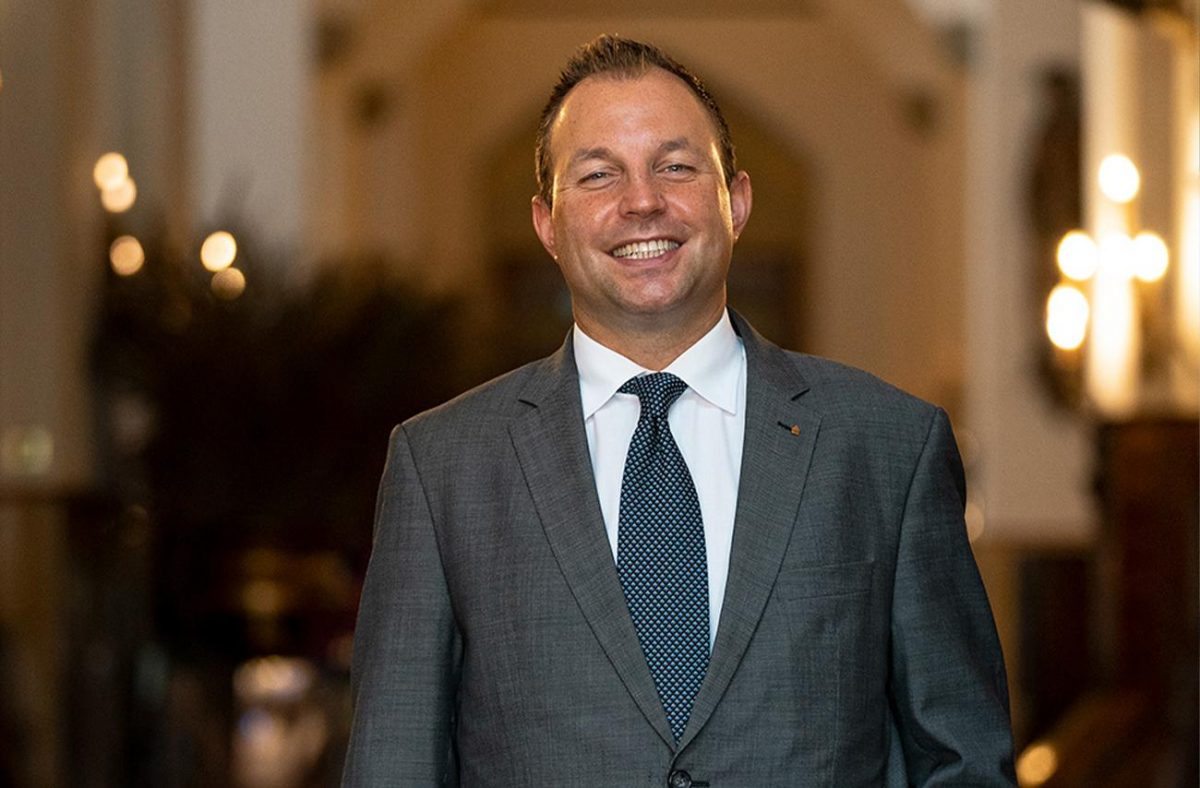 What is St. Moritz's big draw?
The sunshine! My last job was at the Four Seasons O'ahu in Hawaii, so people are often curious as to why I would move from a tropical climate to the mountains. The truth is I like lots of sun, and St. Moritz has it in abundance. In fact, I'm told the town enjoys 300 sunny days a year. In winter it's beautiful to see the white snow-capped mountains against a blue sky.
What else do you like about being in the Swiss Alps?
The skiing, both alpine and cross-country, is second to none. I also embrace the other opportunities the mountains offer to practise outdoor sports in a beautiful setting.
How would you spend your perfect day in St. Moritz?
I would get up the mountain on the first gondola to enjoy the sunrise and spend the morning skiing. I'd probably have a late lunch in a mountain restaurant, enjoying the views. Then I'd head off for an afternoon of relaxation at a spa.
*Please check the most up-to-date restaurant opening times and availability on the Badrutt's Palace Hotel website.