Eyes may be the windows into the soul, but sunglasses? Well, they do much more than simply frame the face. What would Tom Cruise's Maverick be without his signature Ray-Ban Aviators? Or Holly Golightly in Truman Capote's Breakfast at Tiffany's, as played by Audrey Hepburn – a regular guest at Badrutt's Palace – without her trademark Manhattans?
The right pair of sunglasses has the power to transform. Cat-eye-shaped frames imbue the wearer with a Fellini-esque femme fatale quality while a classic Persol pair have an inherent Steve McQueen coolness. For an accessory so small, their impact is sizeable.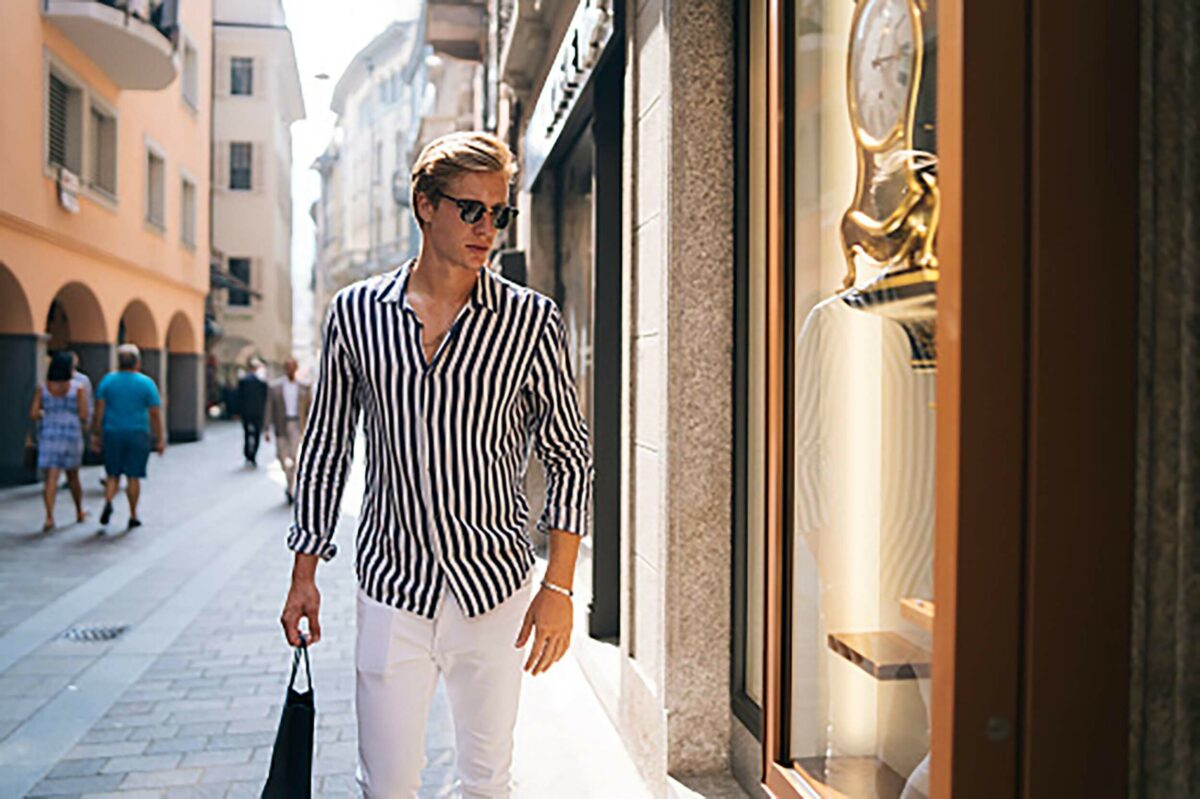 Hollywood has played a part in popularising sunglasses – think of their starring role in films such as La Dolcé Vita or The Thomas Crown Affair. Or the glamorous screen idols who have long been seen out and about in St. Moritz wearing stylish shades as part of their signature look.
Their origins are surprisingly historic. The Inuit were wearing carved 'sun-goggles' as far back as 2,000 years ago, while the Roman Emperor Nero watched gladiator fights through polished precious gemstones that shielded some of the sun's glare. They only became the modern must-haves we know today in the 1930s with the arrival of polarised lenses and moulded plastic frames. Eyewear's evolution continued, with each decade having its own defining styles, including the pilot frames and plastic designs of the 1980s and the sporty sunglasses of the 1990s.
Today, the focus is on individuality, as seen at the latest menswear shows. At Louis Vuitton, we see every style of shades imaginable: from wraparound mirrored lenses to sculptural fluoro frames and matrix-style wraparounds. There are cool blue classics at Giorgio Armani, while Givenchy designer Matthew M Williams' 'Giv Cut' are a supersized, angular pair 3D-printed from a Nylon composition.
The womenswear collections are also awash with different styles. At Dior womenswear – where Maria Grazia Chiuri, Creative Director, always has one eye on the future – there is a high-tech spirit to the Matrix-style frames. At Miu Miu, there are bubble gum pink designs, while Gucci shades for both women and men are bold and bug-eyed. There are also high-tech and futuristic frames. Bose has glasses with Bluetooth and integrated headphones; Snapchat's can capture 3D photos and 60 frames per second video; and the Smith Lowdown Focus boost your wellbeing, using brain-sensing technology to help mental focus and reduce stress.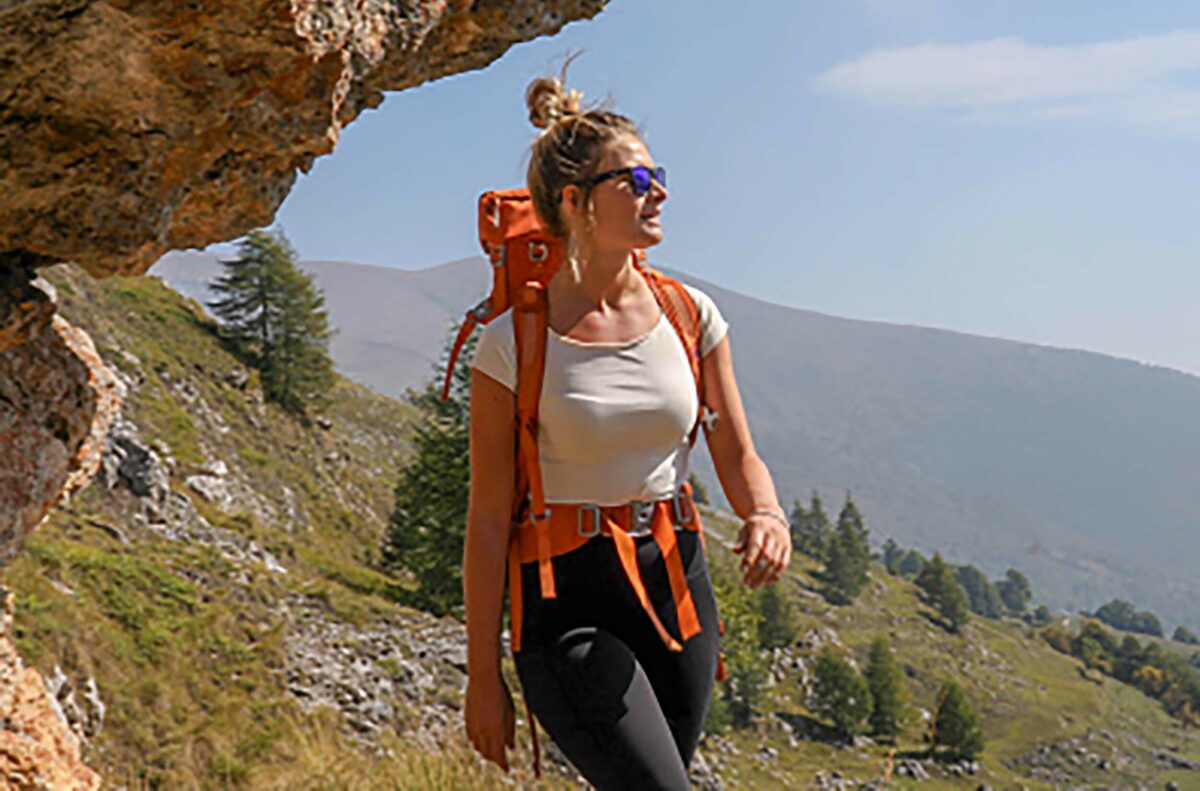 So, whether you are heading out onto the slopes in winter or planning a summer day out in the mountains, how do you curate your own sunglasses wardrobe? Practicality is, of course, a key consideration. In winter, polarised lenses that offer medium to full coverage are essential for skiing, given both the glare from snow and ice and the sun's much lower position in the sky. A pair with a light tint are best for snowsports, providing the best depth perception and enhancing contrasts and visibility.
Gucci's supersized unisex shield frames would be suitably cool for on and off the slopes. St. Moritz's après-ski scene, however, calls for something more eye-catching: perhaps Bulgari's photochromatic Serpenti glasses, which colour-change with the light intensity and feature fine jewellery elements. If your tastes are more classic, Giorgio Armani's square frames, made from sustainable bioacetate, will be appealing. For style combined with the highest level of eye protection, choose one of Vuarnet's frames. The French brand has collaborated with Paradiso Mountain Club & Restaurant (page 18) to create an exclusive design featuring the Badrutt's Palace famed Tower logo on the removable sides.
And while finding a pair that suits your style and sensibility is an art, there is a general rule to choosing frames. The shape should be the opposite of your face shape: a square or angular face suits rounded frames, and vice versa. And, for maximum sun protection and field of view, make sure the frames are roughly equal to the width of your face. Now it is time to choose your sunglasses and enjoy the beautiful sunshine of St. Moritz.
Enjoy shopping for sunglasses at Palace Galerie's designer boutiques badruttspalace.com/shopping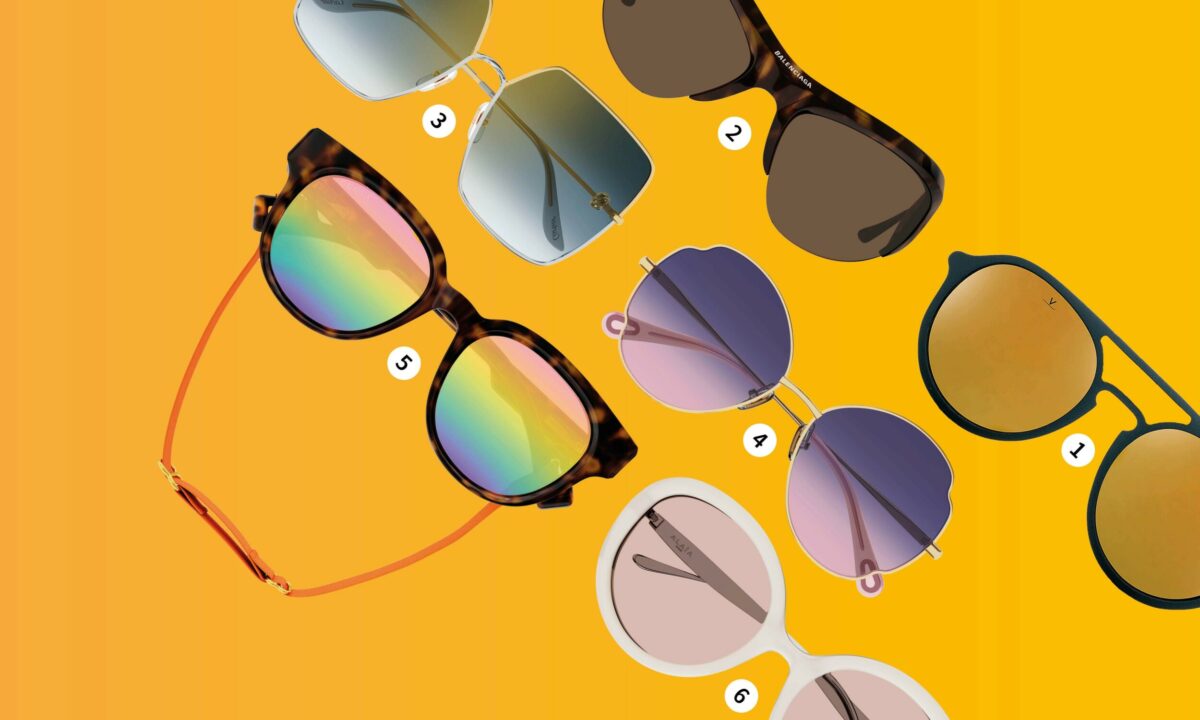 See in the winter and summer seasons by investing in these sunglasses…
Vuarnet Paradiso
The Palace's Tower logo appears on the removable sides; available exclusively at Paradiso Mountain Club & Restaurant

Balenciaga unisex
Stand out in style with Balenciaga supersized tortoiseshell glasses

Cartier women's
Exquisite metalwork is the focus of these frames by Cartier

Chloé children
Little ones will love Chloé's fit-for-a-princess sunglasses

Gucci children
Rainbow-gradient lenses add a bit of fun to Gucci's kids' frames

Alaïa women's
Elegant curves and beautiful construction with a vintage flair: just like Alaïa's clothes