There can be no better spot to relax and reset after a morning spent hiking, biking or trail running in Switzerland's Engadin than at the effortlessly chic Paradiso Mountain Club & Restaurant. Perched 1,829 metres (6,000 feet) high on the mountainside, this hideaway attracts a cool international ski crowd in winter. And now it will be welcoming epicureans, lounge-lovers and adventure-seekers to enjoy its first-ever summer and early autumn season as part of the venue's exciting new era under the management of Badrutt's Palace Hotel.
Between 20 June and 16 October 2022, guests can while away pleasant summer afternoons at Paradiso in relaxed style and savour the moment when the season segues gently into autumn. During these warmer months, it is easy to explore the many alpine trails and connect with nature.
Paradiso's unique setting – reached by foot, mountain bike or shuttle bus from Badrutt's Palace in St. Moritz – only adds to its secluded charm. One option is to follow the trail up to Paradiso from near the hotel on foot. Taking just over an hour door-to-door, it is a wonderful way to experience the peace and quiet of unspoilt nature and view the crystalline lakes and mountain peaks along the way.
The return journey downhill meanders back the same way, passing through meadows and pastures, with opportunities to take in the valley views below. You don't even need hiking boots, just comfortable shoes and plenty of water. If you prefer to explore on two wheels, follow the trail on an e-bike, available to hire from the hotel, which can be charged at Paradiso's new electric charging station.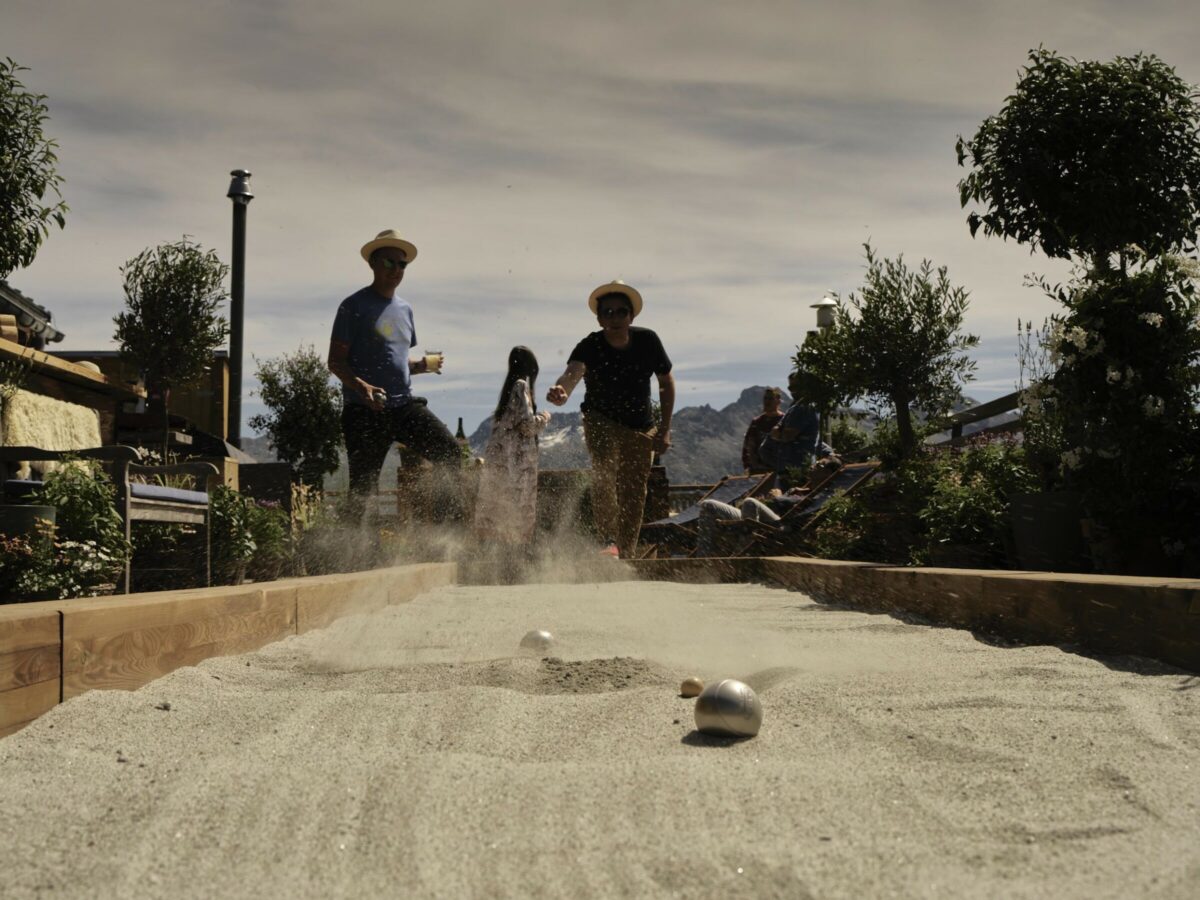 South of France-inspired
The upper level of Paradiso is home to a large sun-drenched terrace, where you can soak up the sun's rays and enjoy a fun-filled afternoon. This area of Paradiso has taken inspiration from an iconic holiday destination – the South of France – with a pétanque court, complete with Paradiso-branded pétanque boules and a qualified instructor. A glass of pastis or a refreshing rosé will make each point on the scoreboard taste even sweeter. The venue has also collaborated with Borsalino, the celebrated Milanese milliner, to create a limited-edition Paradiso-branded hat collection, so that you can play in elegant style.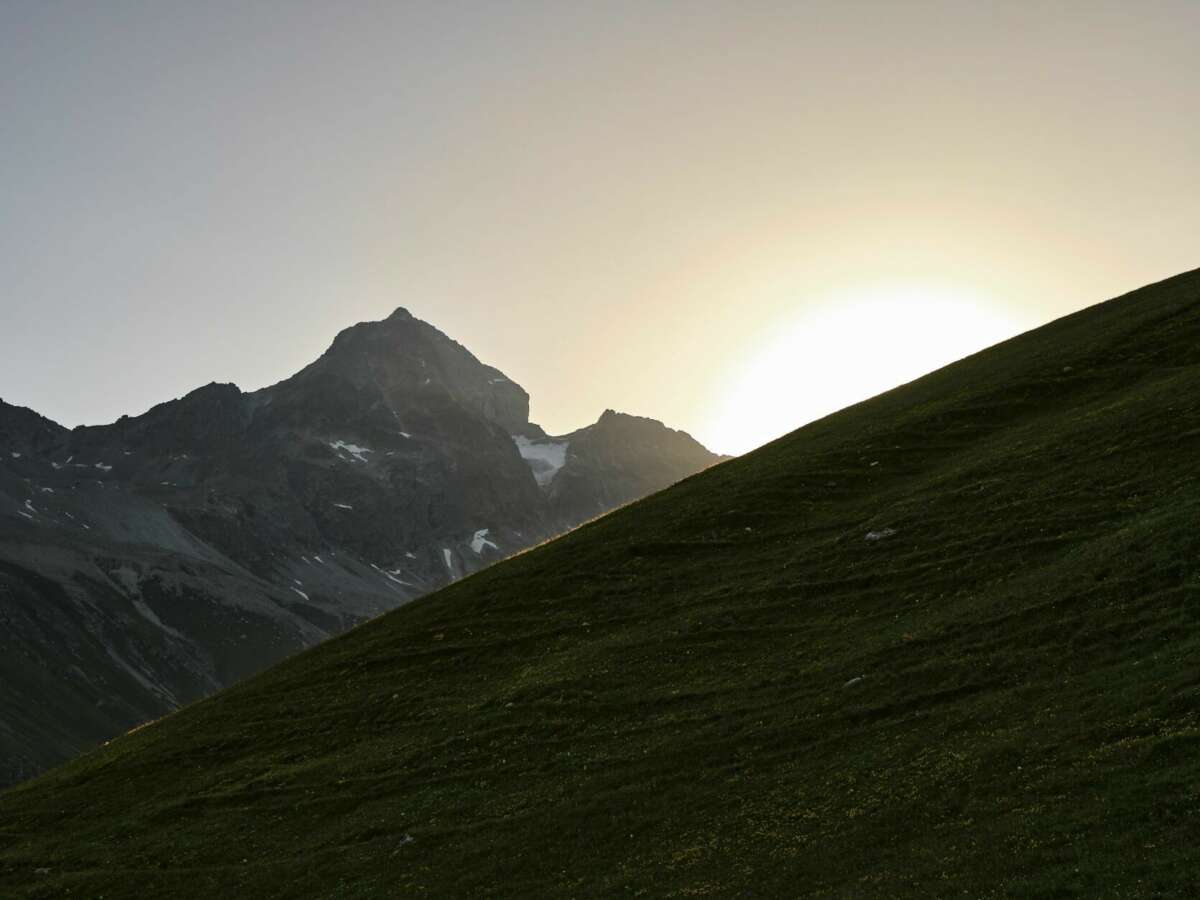 Meanwhile, the Gucci Paradiso lounge will also be open to guests over the summer season. This contemporary yet cosy space is furnished with plush armchairs and cushions covered in signature Gucci GG jacquard fabrics, as well as a new Gucci sun lounger, making it the perfect place to take in the views and tune into the low-key vibe after a morning spent exploring the Engadin's network of hiking paths and trails.
When it comes to authentic alpine-influenced cuisine and an extensive drink offering, Paradiso has irresistibly good options. For lunch, the high-altitude brasserie serves a menu bursting with seasonal flavours. Taking culinary inspiration from regional French, Swiss and Italian dishes, Maxime Luvara, Executive Chef at Badrutt's Palace, and Loris Di Santo, Restaurant Chef at Paradiso, have created a menu using only fresh, high-quality, locally sourced and sustainable ingredients. "All the cold cuts and beef products come from this Swiss region," explains Luvara. "The same goes for our cheese, which comes from Sennerei dairy in nearby Pontresina; it has even created a secret blend of cheeses for our Paradiso fondue. We also use strawberries grown in the canton of Thurgau in our freshly made tarts.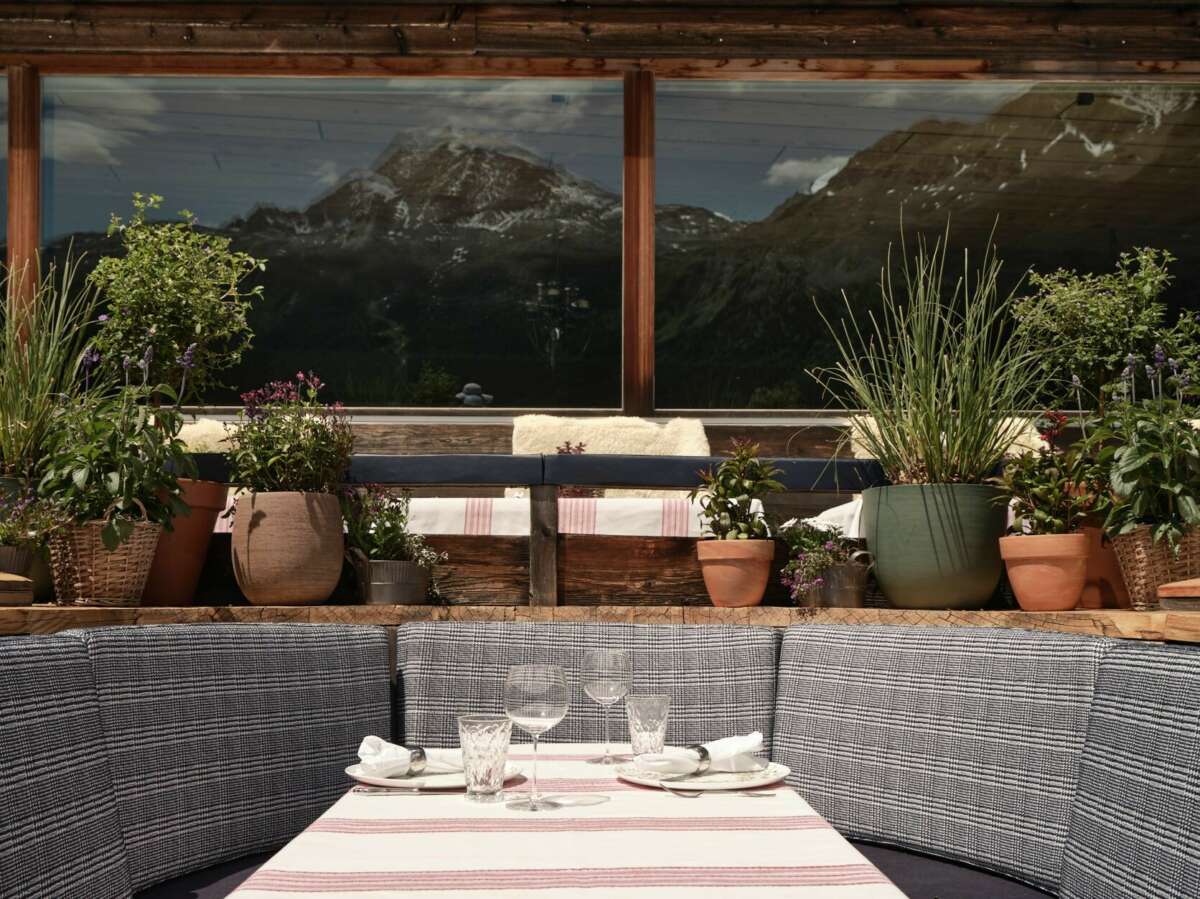 Bursting with flavours
Menu highlights include Champagne risotto with caramelised onions, and Swiss beef tartare with pommes allumettes. Luvara recommends the summer truffle croque fondue. "It comes directly from the French tradition of cookery but has been given a seasonal Swiss twist using tasty Swiss fondue cheese topped with black summer truffle and containing drops of Swiss white wine," he explains.
For those with a sweet tooth, there is an ever-changing choice of homemade ice creams, served from a vintage trolley from Gelateria Palace as well as on the à la carte dessert menu. The ice creams and fruity sorbets are the work of Stefan Gerber, Executive Pastry Chef at the hotel. Guests can also enjoy freshly made Sacher torte and speciality Viennese coffee thanks to a collaboration between Paradiso and the Hotel Sacher in Vienna . "Sacher torte is a delicious and traditional Austrian cake made of two layers of soft chocolate sponge cake, with apricot jam and dark chocolate glazing, and is served with whipped cream. Paradiso must be one of the highest places in the world to savour it," laughs Luvara.
Weekends at Paradiso are another highlight. A new Champagne brunch served every Saturday hits all the right notes. And for those looking to celebrate life's special moments with family and friends, Paradiso can also be hired for any event.
From convivial family brunches on the sunny veranda to chilled-out moments spent in the setting of the Gucci lounge, visitors enjoying St. Moritz in the warmer months can experience Paradiso's tradition of warm and exceptional hospitality high up in the mountains.
An exhibition of images by the Irish photographer Tony Kelly will be on display at Paradiso Mountain Club & Restaurant until 16 October 2022.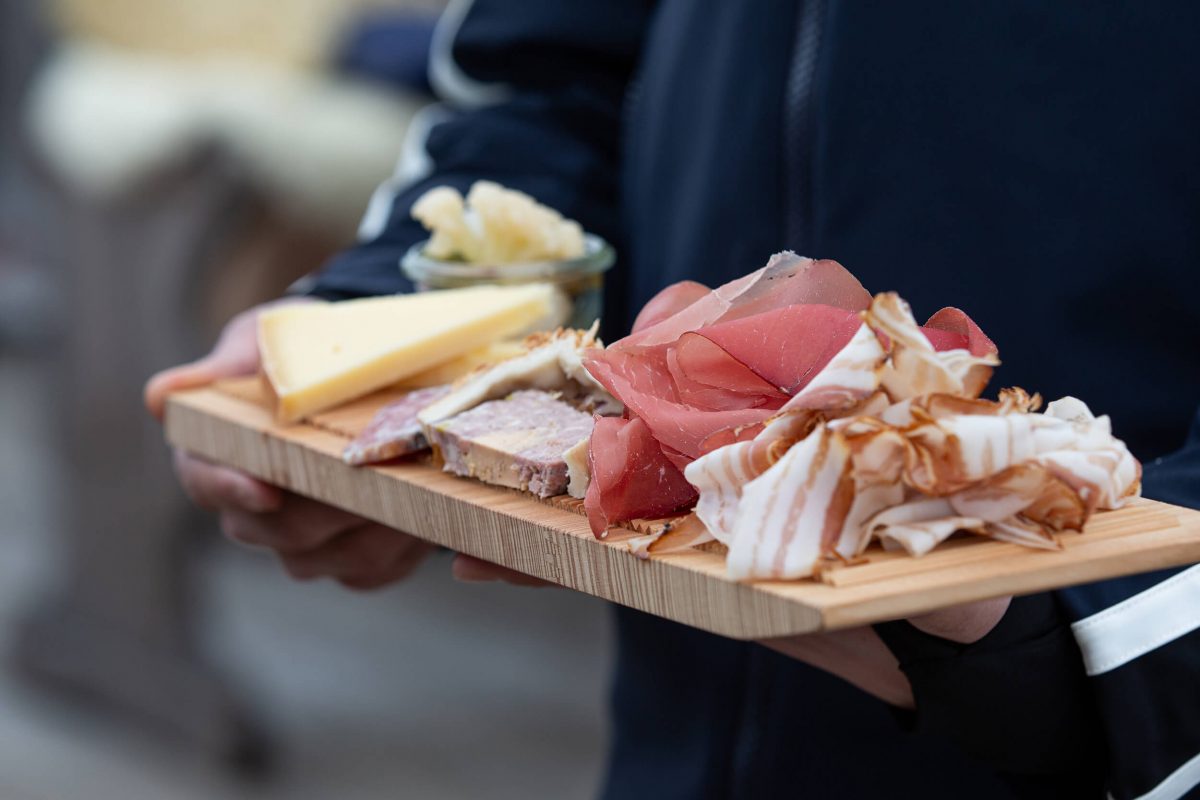 VISIT PARADISO
Paradiso Mountain Club & Restaurant is open from midday to 17:00 daily, except Wednesdays, 20 June to 16 October 2022; to reserve your table, click here. A shuttle service operates between Badrutt's Palace Hotel and Paradiso.