There is simply nothing like it. The beauty of the drink before you sip it. The crackle of the ice as it clinks its way around the glass. The euphoric sensation as the colourful concoction of different flavours finally hits your lips. A cocktail is simply the best way to unwind, either by yourself or with loved ones.
However, it seems that people worldwide are becoming more considered about their health and what they consume, choosing to either cut alcohol down or to cut it out completely. Interestingly, a significant proportion of the youngest generation of drinkers, Generation Z, are rejecting alcohol altogether. In Britain, for example, 26 per cent of 16- to 24-year-olds are actively opting not to drink alcohol at all, according to education charity Drinkaware.
This trend has resulted in a global boom in non-alcoholic drinks, with people looking for new, fun and healthy beverages with interesting flavours. That is why the mocktail (the non-alcoholic cocktail) has come into its own.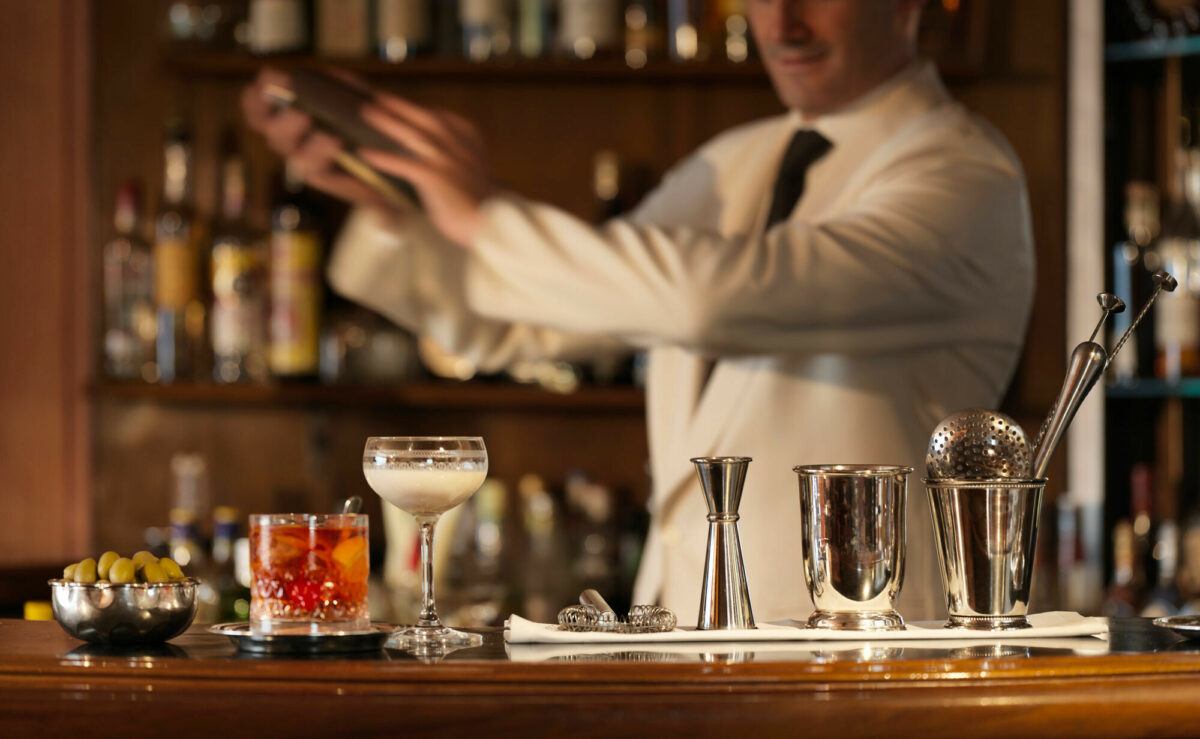 Crafting a delicious drink
The Merriam-Webster dictionary dates the first use of the word 'mocktail' to 1916. However, it could go back as early as 1862, with the then father of mixology Jerry Thomas including non-alcoholic 'temperance drinks' in his 19th-century classic The Bar-Tender's Guide.
Today's mocktails provide an exciting alternative drink that tastes as delicious and complex as the alcoholic variety, made up of a carefully considered combination of dynamic flavours, from exotic fruit and fresh herbs to golden spices. The great thing is that with the removal of the stronger flavours of alcohol provide endless opportunities to experiment and enjoy a non-alcoholic cocktail-style tipple.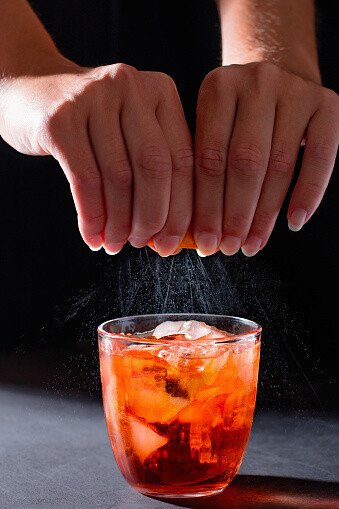 A good mocktail always starts with a great base and there are a few simple ingredients that can help to build a delicious non-alcoholic concoction. Alcohol-free spirits, teas, juices, coffee and ginger beer all work exceptionally well.
Once you have chosen your base, you can experiment and create a unique drink to suit your tastes. You might choose to muddle herbs, such as rosemary or sage, for a refreshing twist. Or maybe add some honey or agave syrup to satisfy a sweet tooth. For something sharper, try citrus flavours such as lemon, lime or grapefruit.
Once you've chosen your perfect flavour combination simply shake with ice, strain and serve with a garnish of your choice, whether it is a slice of orange or lemon or some fresh mint, for example. After all, a drink tastes even better when it looks as good as it tastes.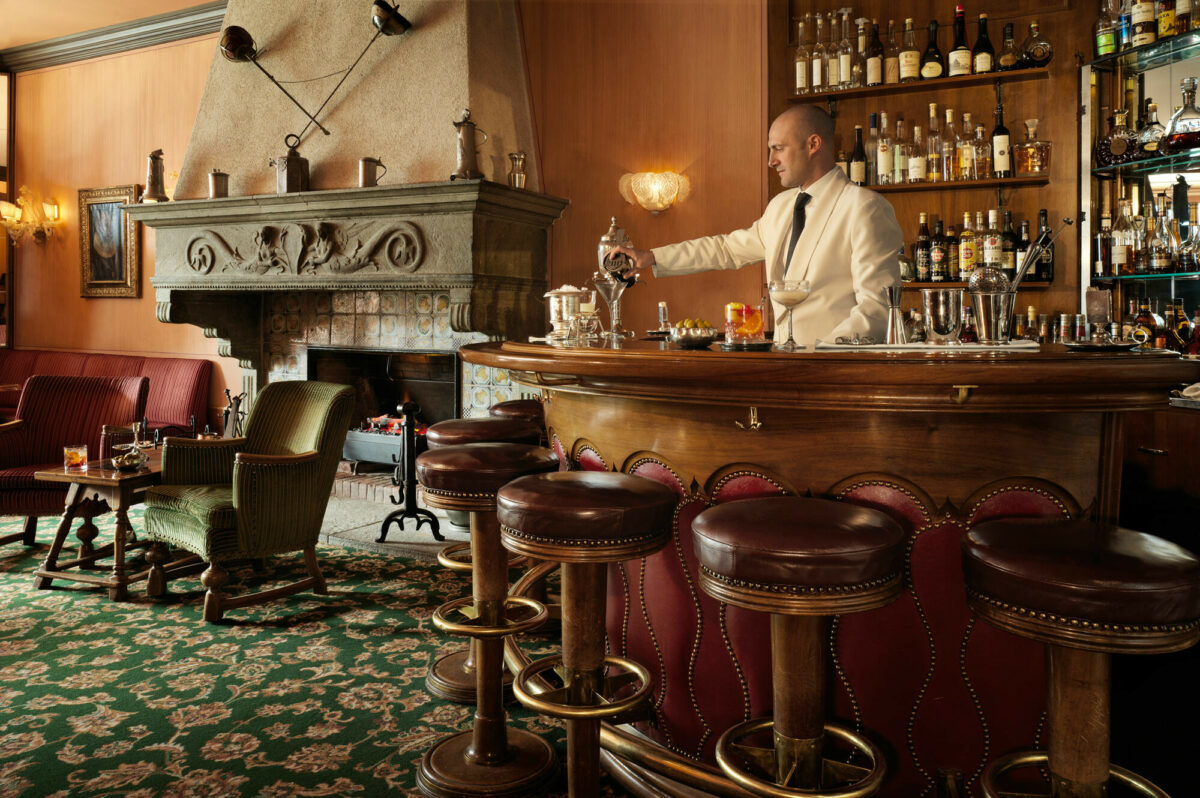 Badrutt's mixology expert
Someone who knows their fair share about both mocktails and cocktails is Andrea Delvo, Head Barman of the Renaissance Bar at Badrutt's Palace Hotel.
Delvo has worked at the hotel for more than 16 years and throughout that time he has dedicated himself to the creation of ever-more imaginative drinks. Having always been fascinated by "old school bartenders", he turned his passion into a career, entertaining and exciting the taste buds of guests with his wonderful concoctions.
"Mocktails are increasingly popular today because more people want a healthier lifestyles," he explains. "There is also a growing realisation that there are more interesting non-alcoholic drinks than simply soft drinks. And people who are driving home are now more conscientious so are increasingly opting for non-alcoholic options."
Due to the rise in their popularity, Delvo regularly comes up with new and interesting alcohol-free concoctions to serve to guests at the Renaissance Bar. "Creating a really good mocktail is more difficult than its alcoholic counterpart," he admits, adding that mixologists use their knowledge of which fruit, herbs and spices work well together to make delicious alcohol-free refreshments. "I use a lot of special jams and homemade syrups in my mocktails. I also find that exotic fruits are a great source of inspiration. I then mix these ingredients together with one of the many new non-alcoholic spirits or classic bitters, which add depth and flavour.
"Our customers themselves inspire some of my creations, and other times my mocktails are simple twists of the great classics, such as our virgin negroni. My latest creation is a Virgin and Stormy, which is a twist on a Dark and Stormy. It contains non-alcoholic rum, lime, ginger beer and black tea syrup."
The rise of mocktails is opening the door to an entirely new world of delicious drinks. Whether you avoid alcohol for religious reasons, to support a healthy lifestyle or you are simply the designated driver, you will be delighted to know you will find a growing number of wonderful mocktails to choose from next time you go out for a drink. If you can't wait until then, Andrea has shared two wonderful recipes below for you to try at home. Anyone for a mocktail?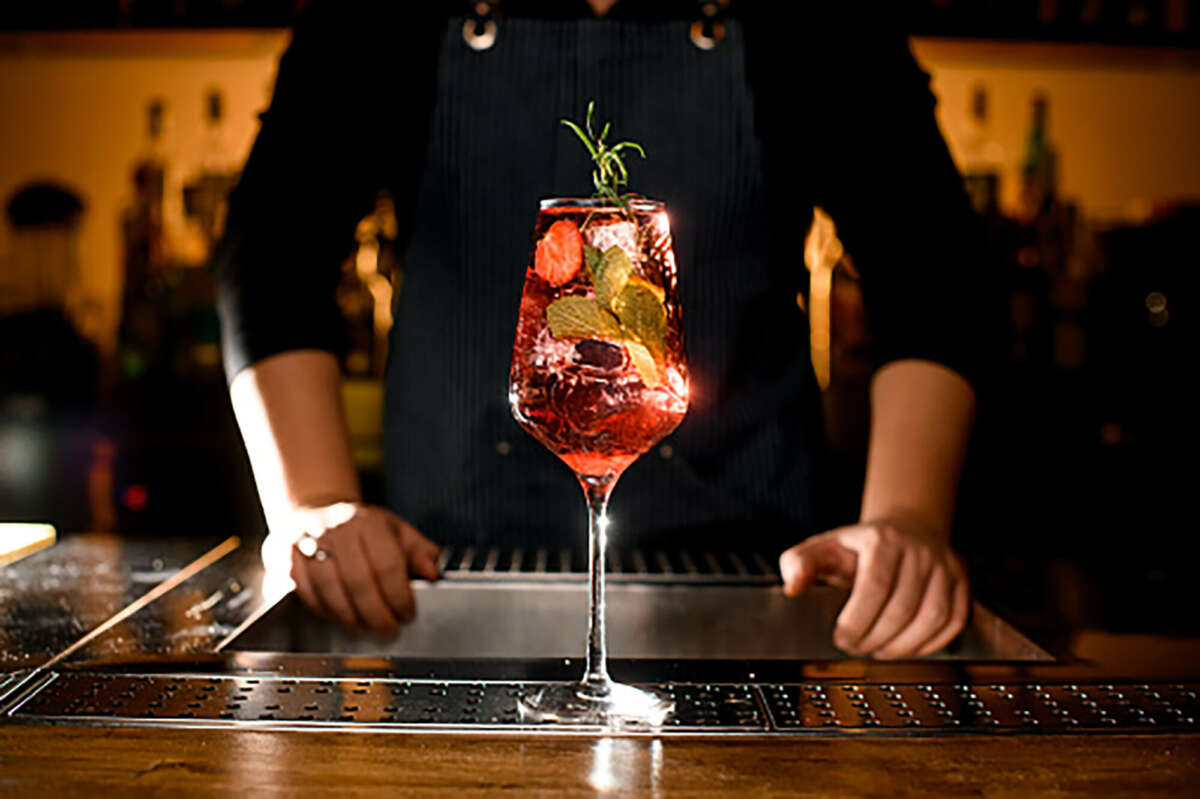 Mocktails by Andrea Delvo
Virginia
1 teaspoon maple syrup
10 mint leaves
7cl cranberry juice
5cl soda
Pour everything in a tall glass with ice and top up with soda. Garnish with a mint leaf and a straw.
Kumquats Ipanema
8 kumquats
2cl fresh lime juice
3 teaspoons brown sugar
20cl ginger ale
Pour all the ingredients, except the ginger ale, into a whisky glass and gently press them together with a muddler. Fill the glass up with crushed ice and pour over the ginger ale. Gently stir.