Can you tell us what happens when the hotel closes its doors at the end of the winter season?
Well, I live in the hotel with my wife and two children, so we are here all year round. I continue to work even when our guests, and most of our staff, have left. It feels strange walking through an empty Le Grand Hall, but we are used to it and the closure gives us time to wind down. My children miss the Kids' Club, but my dog Patrón loves the closed period because he gets to go in the lobby; it's normally a no-go area for him when we have guests because he is so excitable.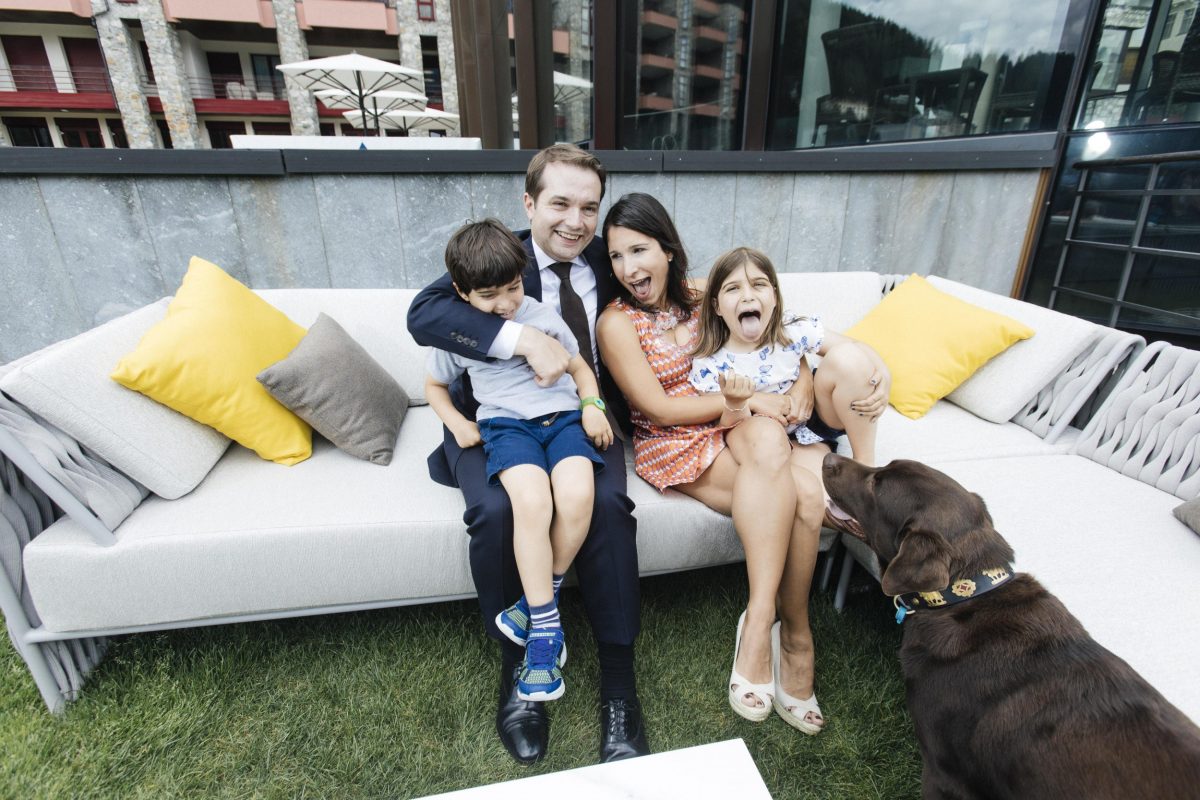 How do you take advantage of the quiet time?
We have a small number of staff working all year round, including the Executive Chef, Executive Sous Chef, and Food and Beverage Director, who are planning and perfecting the menus for the upcoming season. However, our main focus between seasons is on maintenance, renewal and renovation. The hotel is a beautiful 124-year-old heritage building and requires a lot of care.
What sort of work needs to be carried out?
Just before our last winter guests have departed, each department creates a list of jobs to do and we have walk-throughs to assess any areas that need special attention. Then, when the doors close in March, we begin the work. Some things require the skills of professionals. For example, our Persian rugs are sent to a carpet specialist to restore. We've also just renovated the wooden floor of the main outside terrace to how it was 70 years ago, which required a specialist team.
We have our own in-house skilled craftspeople too, including a professional upholsterer, who looks after our antique furniture, and a carpenter, who maintains the building's intricate woodwork and panelling.
What about upgrading guest rooms?
Yes, we use this time to enhance our rooms. As part of our rolling programme of room renovation, we have been working on 18 new rooms, installing the latest technology and new layouts. Each room is gutted, and electric and plumbing work carried out, then the rooms remain empty when we open for the summer. When we close again in September, we'll do the final fit-out with furnishings so the rooms are ready for the winter opening. It is an unusual process, but it works well as we can upgrade without disturbing guests.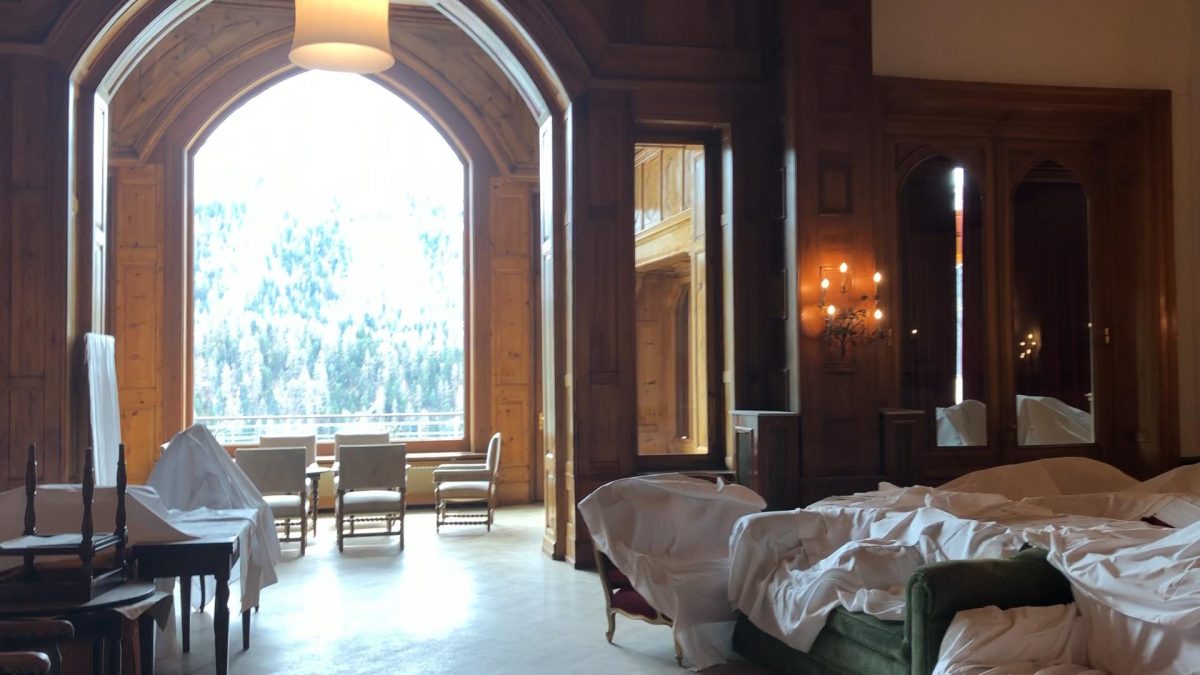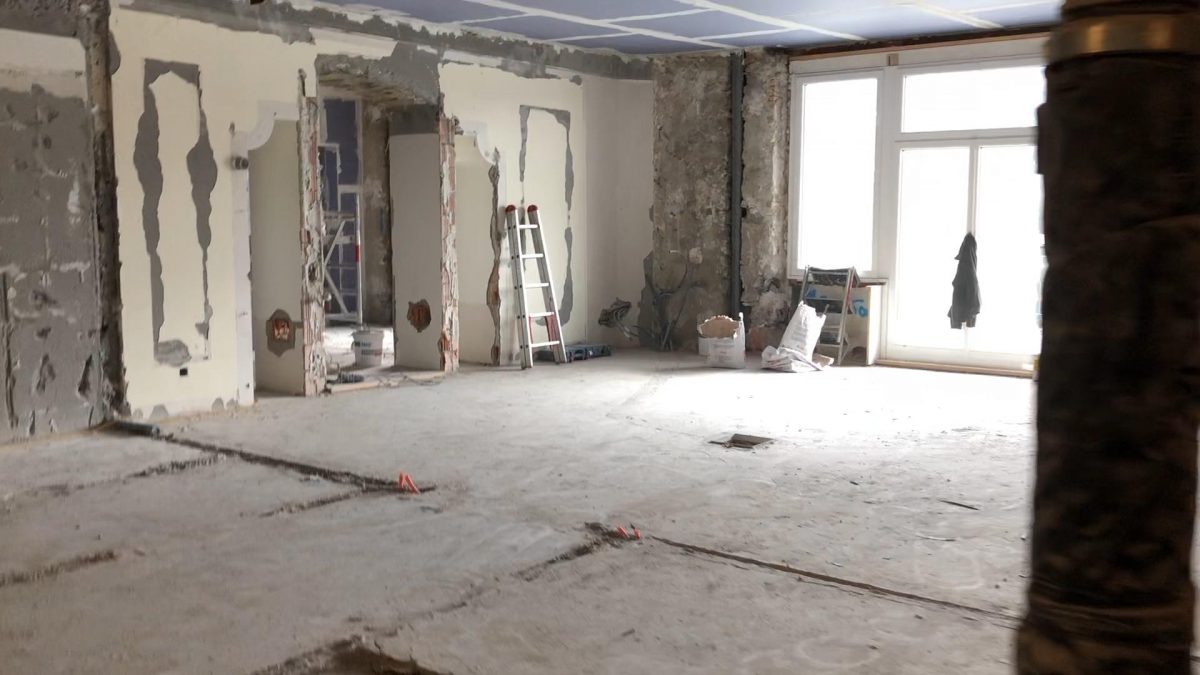 And operational improvements?
Sustainability has long been a focus for us, and in between seasons we are always looking to innovate, including upgrading our central heating infrastructure and lighting to ensure we continue to decrease our carbon footprint. We began to look at ways to operate more sustainably back in 2006 when we overhauled our fossil-fuel heating and installed a pioneering heat-exchange system using water from the lake, which reduced our energy consumption by 30 per cent. We are also proud of our cutting-edge laundry, which has helped us significantly reduce our water and detergent usage.
How has the coronavirus pandemic affected your preparations?
Our preparations have been more intense due to the pandemic and all the uncertainty that surrounds it. In fact, the senior management team at the hotel have had more regular meetings, through video calls, than usual, which means we have exchanged more ideas than ever. As well as training staff, we have followed government guidelines and implemented various hygiene and social distancing measures. We've also taken additional measures to ensure our guests feel safe and continue to receive an ultra-luxury experience.
How are you continuing to deliver an ultra-luxury experience?
For example, all our guests are provided with Personal Hygiene Boxes, containing PPE [personal protective equipment]. We considered all the little details of what we included – how the masks looked, the packaging, the logos, the scent of the disinfectant. The little things make a difference to the guest experience.
We also wanted the measures to be as unobtrusive as possible to guests. We've installed thermal image tracking at hotel entrances to detect if anyone has a fever, and taken measures at the front office and concierge – the renowned interior designer Patricia Urquiola, who worked on our IGNIV restaurant, has designed glass partitions that complement the existing decor.
Finally, what are you most excited about for the summer?
Welcoming guests back to our hotel, especially after the abrupt end to the winter season [the hotel closed two weeks earlier than usual due to the pandemic].
We are expecting lots of families this summer and we have many fun activities planned for all age groups. We have new bikes and scooters, a new golf clinic for beginners and more activities in the garden because we know that people want to be in open spaces. We've introduced a brand new à la carte breakfast menu to replace the buffet. And we have our wonderful gelateria, popular both with guests and locals.
Personally, if I have any spare time this summer, I'm planning on hiking. This area is perfect for walking.I would also love to play golf on one of the wonderful courses in St. Moritz but taking six hours out of the day to play a round is rarely possible when the hotel is open!