St. Moritz has long had an affair with the motor car and, over the years, exclusive automotive events have been a fixture in the St. Moritz social calendar. With dramatic mountain roads, perfect for racing on, and a location between two of Europe's car industry centres, Germany and Italy, it is easy to understand why the town has been an automotive hub for over a century. "It's St. Moritz's long tradition of sporting and adventurous pastimes, combined with a position as one of the preferred destinations for the world's most beautiful classic cars, that makes it so appealing to car enthusiasts," explains Ted Gushue, a car aficionado and ambassador for St. Moritz.
The cool gathering
St. Moritz's 2023 car events kick off in February with The ICE St. Moritz, held on the town's frozen lake and combining racing with a car show. Inspired by a group of British sportsmen who drove their vintage Bentleys to St. Moritz and around the lake to celebrate the Cresta Run's centennial in 1985, The ICE St. Moritz was founded by Ronnie Kessel and Marco Makaus, whose aim was to offer an alternative to the sometimes stiff formula of traditional concours gatherings.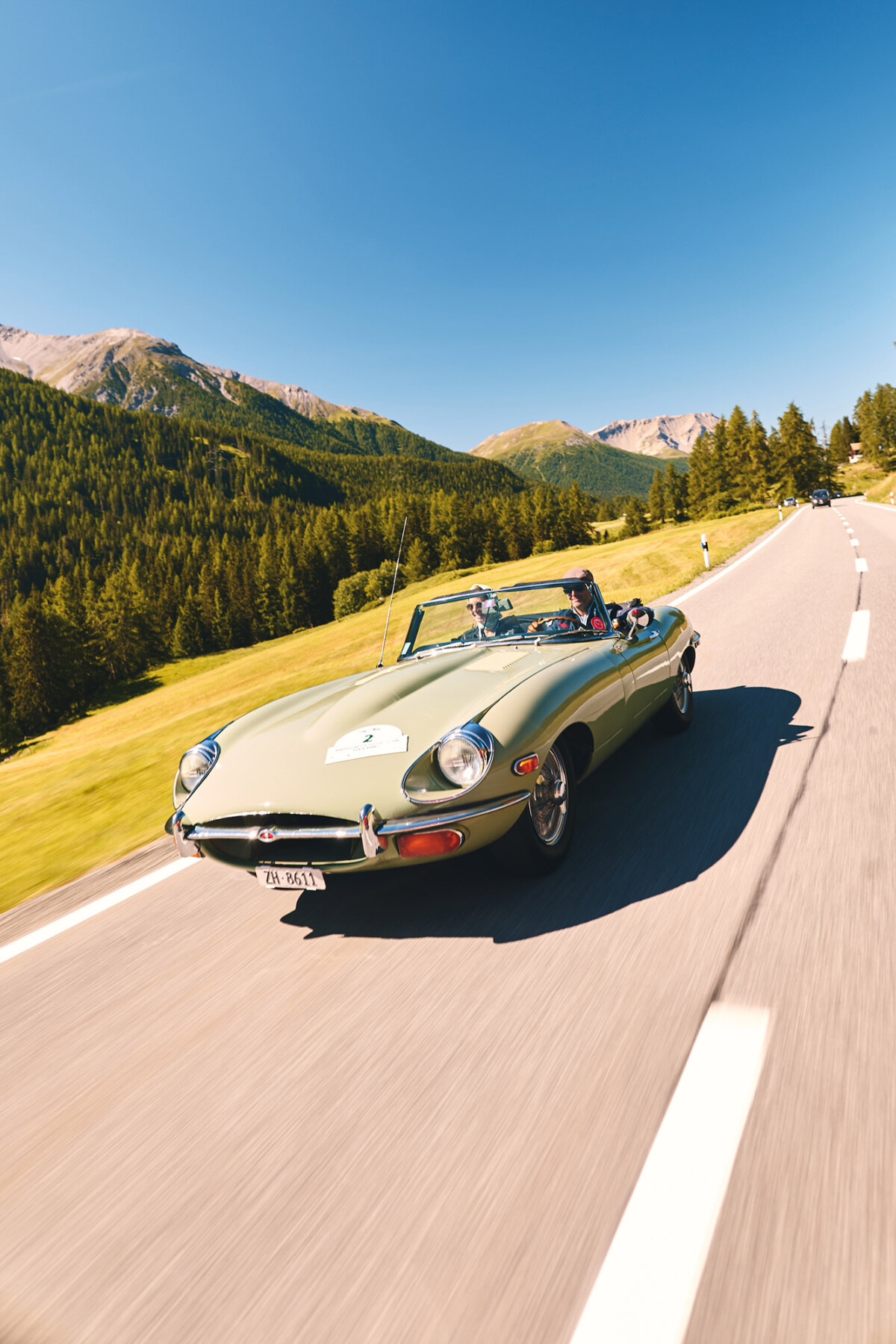 Best of British
With the arrival of high summer in July, the town welcomes British Classic Car Meeting St. Moritz (BCCM) in early July, bringing to life some of the British Isles' most stunning sports cars. Every year since 1994, more than 100 British classic cars up to the year 1980 meet for excursions, a regularity rally and a concours of elegance. Drivers of historically significant younger cars are admitted by invitation into the event's special Youngtimer class. Combining competitive elements with the refinement of a concours show, this is a chance to see some important cars run as they were intended to, against a beautiful mountain backdrop.
A passion for cars
The raison d'être of Passione Engadina, held in August, is to champion the elegance, style, beauty and passion of the finest classic cars. The crowning moment is a moving motorshow of elegance and style that weaves its way through twisty mountain passes. With a judging jury made up of some of the car industry's most creative names, and led by former Fiat group designer Lorenzo Ramaciotti, the event attracts prominent guests, from racing drivers to CEOs and classic car connoisseurs.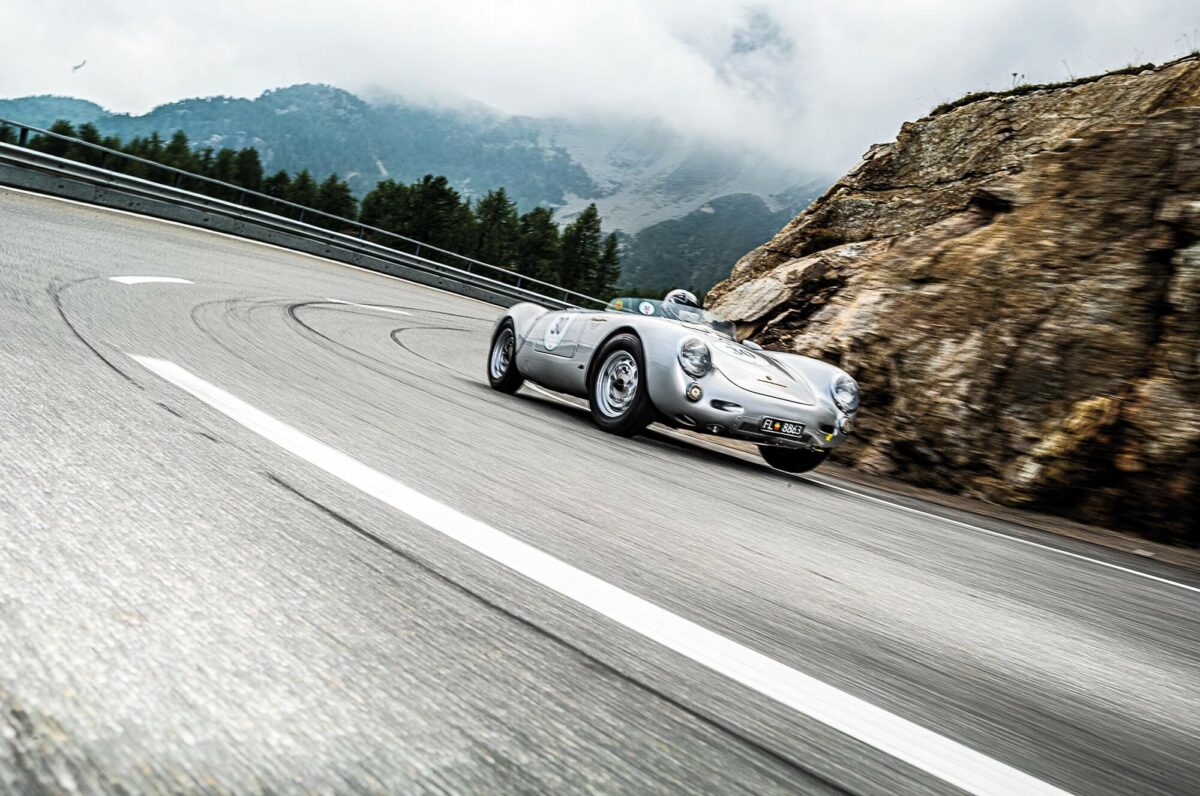 Meeting in the mountains
With roots dating back to the late 1920s, International St. Moritz Automobile Week in September is one of the oldest gatherings in the canton's motoring calendar. Started as a way of attracting tourists to the region outside of the winter months, the occasion was revived by Claus Müller and a team of like-minded enthusiasts in 2015 after a lengthy hiatus. Famed for its Bernina hillclimb race – a challenging 16.5-kilometre (10 miles) route that twists its way through the mountains – the week now features six events, from a Kilomètre Lancé sprint to rallies, talks and workshops.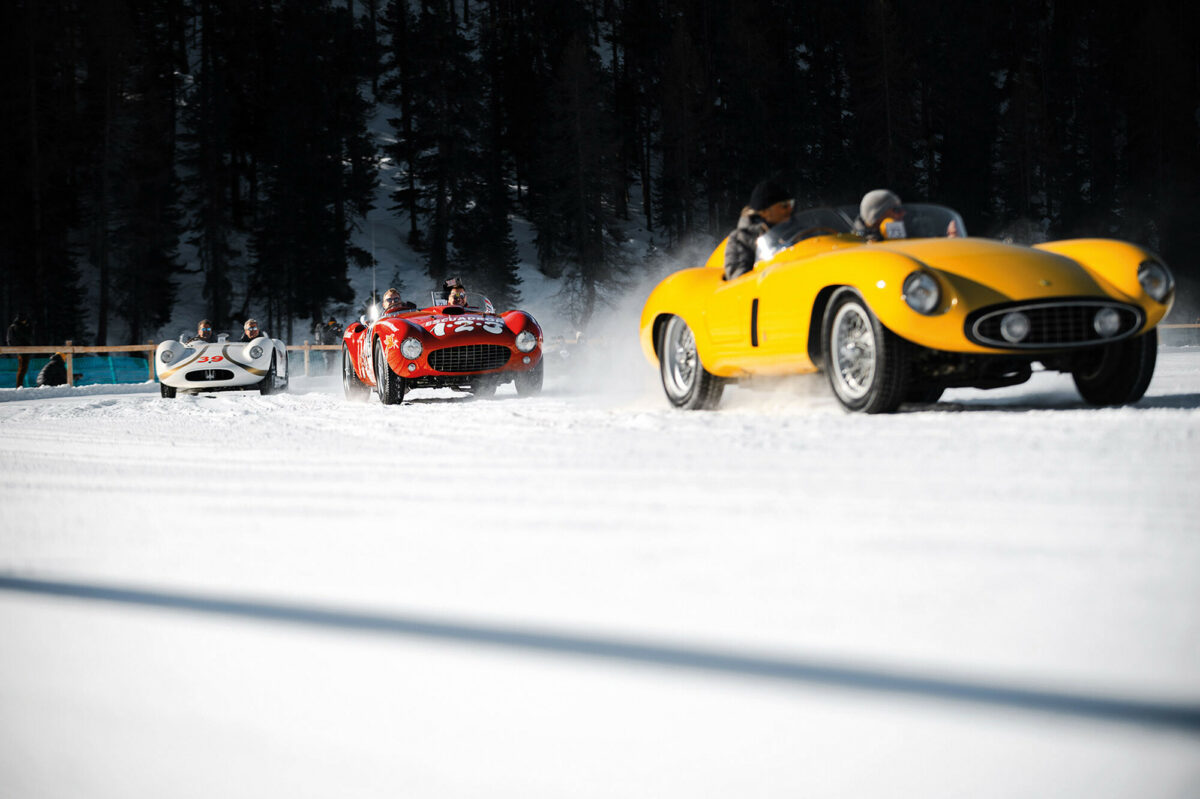 THE BEST 2023 MOTORING MOMENTS
The ICE St. Moritz, 24-25 February 2023
Classic cars take to the frozen St. Moritz lake for an eccentric take on the traditional concours event.
British Classic Car Meeting, 7-9 July 2023
British classics gather on the mountain roads for a series of events to celebrate the nation's rich classic car heritage.
Passione Engadina, 25-27 August 2023
A celebration of elegance, style, beauty and passion with a series of events featuring an expert panel of judges.
International St. Moritz Automobile Week, 8-17 September 2023
This week-long event steeped in history consists of the Bernina hillclimb , rallies and talks. Read more about it here.