Fashion has taken on a serotonin-boosting role during recent times; our darkest lockdown days brightened by the addition of a colourful sweater or a vibrant silk scarf. The ultimate feel-good accessory, however, must be a piece of coloured gemstone jewellery.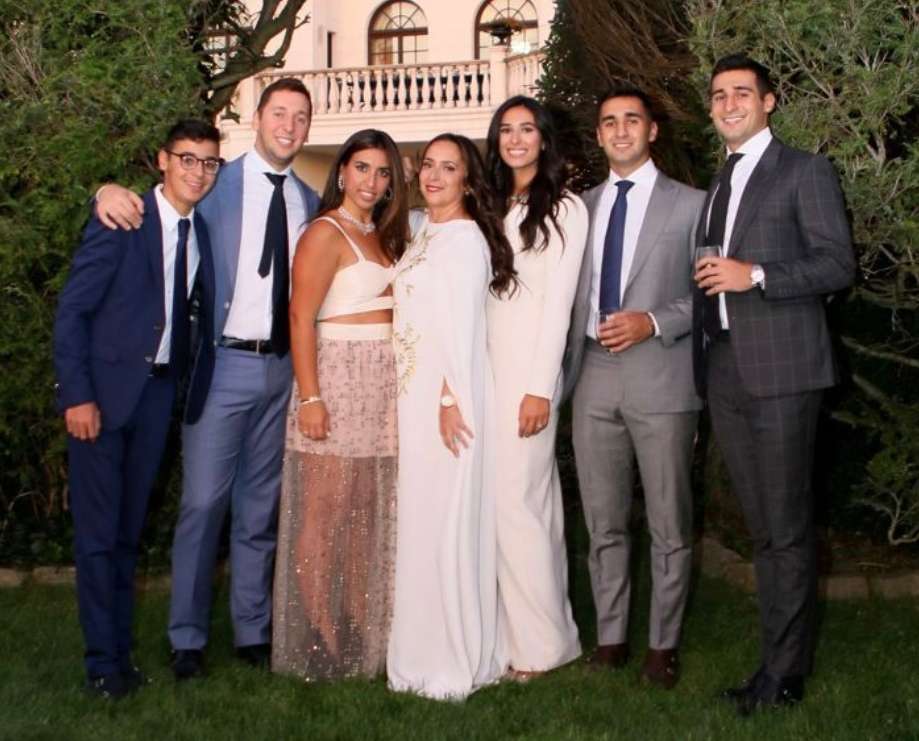 "During the pandemic, they have offered brilliancy, happiness and energy," says Miriam Hajibay, President and Designer at luxury jewellery house Piranesi, who is known to her family and special clients as Mimi. "I have constantly encouraged clients to wear their gemstones at home and to feed off of the beauty and vibrancy it brings into the room."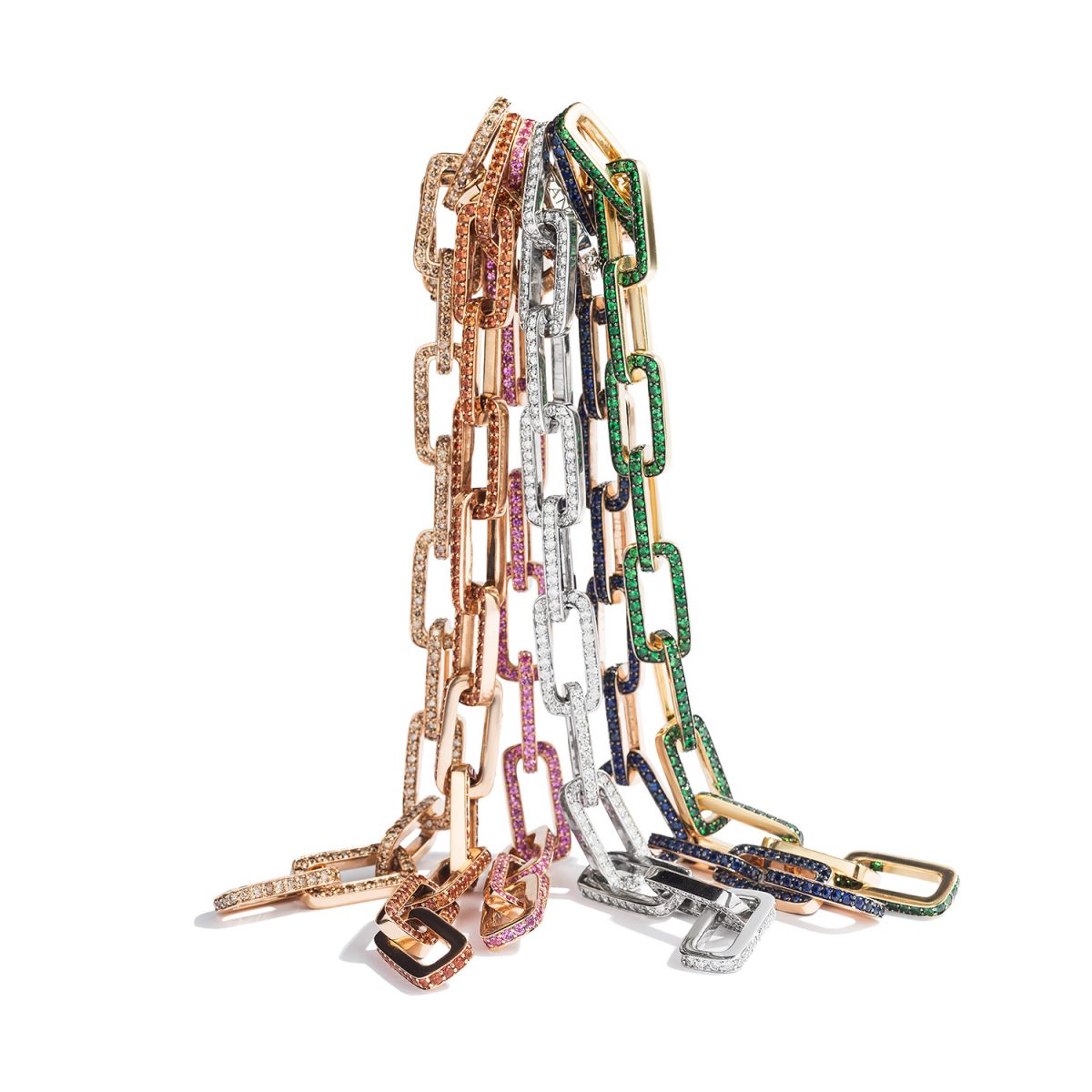 At the height of the 2020/21 winter season – a time when we all crave colour – Piranesi brought an uplifting cornucopia of jewels of many hues to Badrutt's Palace Hotel, opening a dedicated boutique. The family of jewellers has been connecting clients, including former guest and Hollywood actress Elizabeth Taylor, with jewellery adorned with some of the world's most precious and vivid stones since Hajibay's husband's great-grandfather first set up shop in Milan in 1845.
In the Piranesi boutique, you will find exclusive jewels designed in homage to the hotel's architecture and location. You will also discover its newly launched Mosaique collection, which perfectly captures the family's passion for colour. Petals of gold in floral formations, dome rings and statement hoop earrings are electrified with pavé-set gems including zingy green tsavorite garnets or emeralds, saccharine pink sapphires, dusky purple amethysts. "The company DNA is exceptional colour gemstones and we bring them to life in many different interpretations," says Hajibay, who personally hand selects each one to ensure the jewels are sourced sustainably.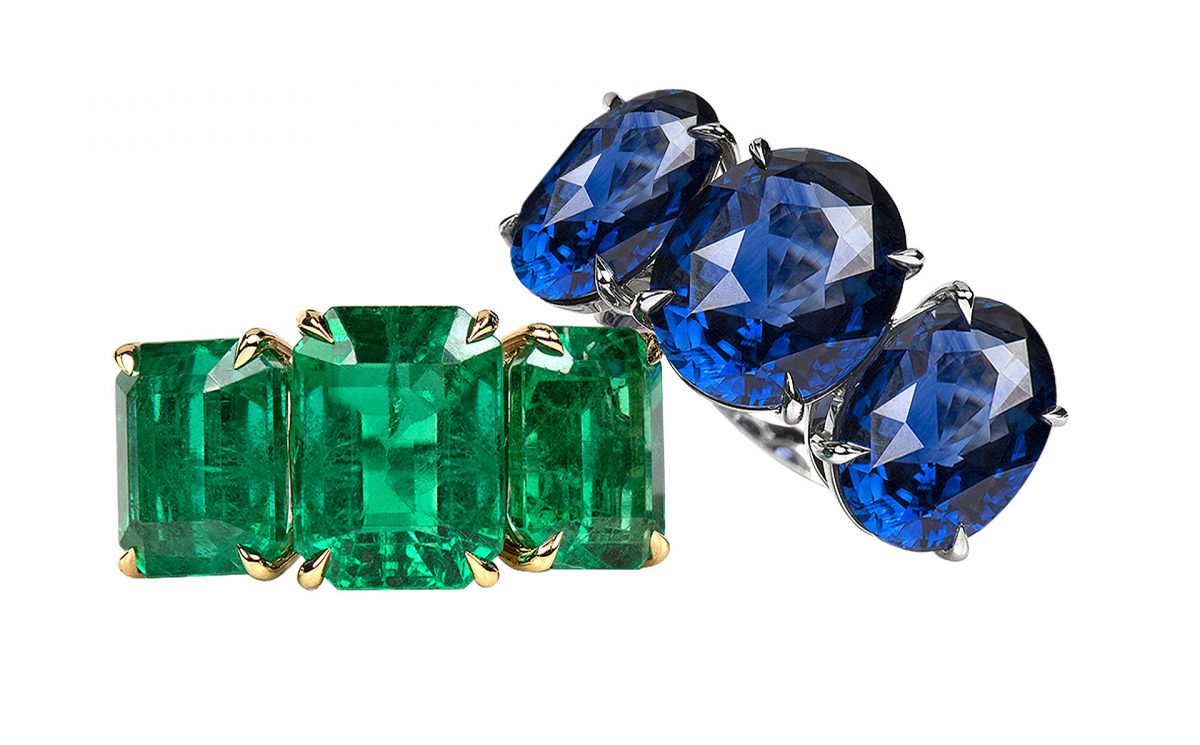 Though supercharged by the gloom of the pandemic, demand for gems in bright, sunny hues has been on the rise for a few years now. Jewellery shop windows once emitting a monotone glitter of diamonds now star vibrant rainbows of rubies, sapphires and emeralds. Lesser-known stones classified as semi-precious by gemmologists – though that phrase is falling out of favour – have also been in ascendance. The best example is the Paraiba tourmaline, an electric-neon-blue gemstone found in Brazil and Mozambique. Its price has spiralled as major houses including Cartier and Van Cleef & Arpels fought to include it in high-jewellery collections.
On the auction circuit – a keen barometer of jewellery demand – prices for gems in the most sough-after shades have soared. Last November, the 14.83ct purple-pink 'The Spirit of the Rose' diamond sold for US$26.6 million at Sotheby's. At Christie's in the same month, a Boghossian emerald necklace became the most expensive unoiled emerald necklace ever to sell at auction, fetching US$7 million.
"The rarity factor is an undeniable pull," says Jean Ghika, Global Director of Jewellery at Bonhams, of the lure of coloured gems. "[Buyers are] keen to seek out the very best examples of highly desirable and rare specimens, whether that be Kashmir sapphires, Burma rubies or no-oil emeralds, the likes of which they may never find again."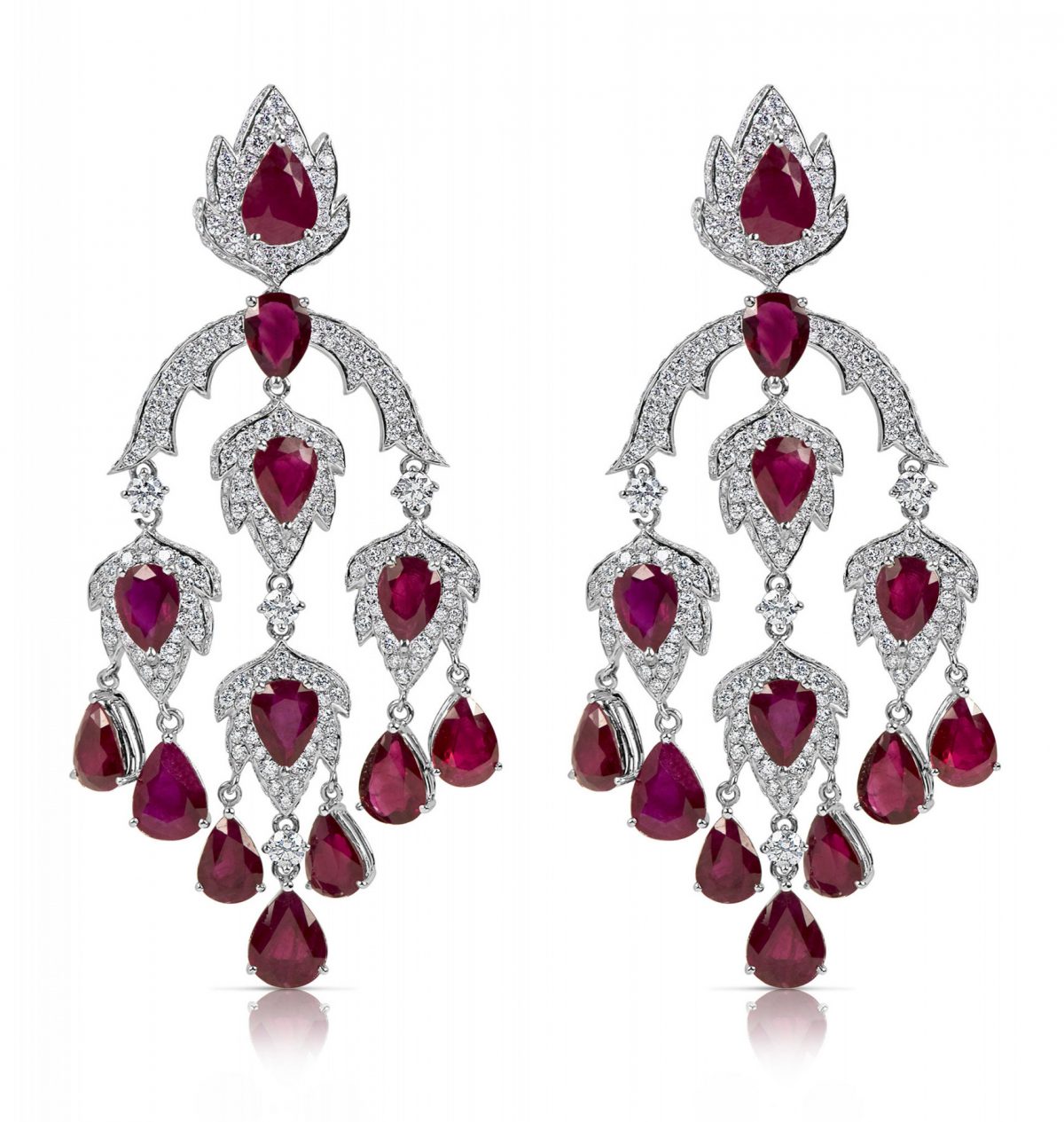 While rarity and investment is certainly a decisive factor at the top of the market, there is another aspect at play and that is simply that colour makes us feel good. As our lives have become more complicated due to the pandemic, mood-boosting colour therapy, or chromatherapy, has become a mainstream method to battle the blues. While facialists are offering to banish everything from sun damage to rosacea with LED lights of different shades embedded into masks, fashion is leaving behind its black-is-the-new-black stereotype. Spring 2021 couture collections from houses including Chanel, Giambattista Valli and Valentino were alive with energizing reds and neon pinks, calming pastels and cheering yellows.
Of course, they claim to offer an even deeper metaphysical realignment than a cheerfully chromatic dress or handbag ever could. As far back as the Ancient Egyptian and Roman times, humans have ascribed healing powers to gems. Aquamarine, for example, is supposed to keep sailors safe at sea but can also calm the sometimes turbulent waters of marriage. Amethyst is said to ward off drunkenness and help you get a good night's sleep. Emeralds are believed to be able to fix a broken heart.
Hajibay, however, has a more down-to-earth view on why these stones are so sought after by jewellery lovers. "Everyone's first purchase is always a diamond," she points out. "Once you own a diamond, your heart begins to desire coloured stones and you learn to appreciate how each stone is unique in how it tells its own story through its colours."
That uniqueness is what Hajibay seeks when sourcing the gems for Piranesi jewellery designs: "It can be the colour, the cut, the brilliance of the stone, or even the inclusions," she explains. She also looks for jewels that have achieved their hue without a helping hand; many lesser-quality gemstones might be treated to achieve a veracity of colour, such as adding oil to create greener emeralds or heating sapphires or rubies for a richer hue.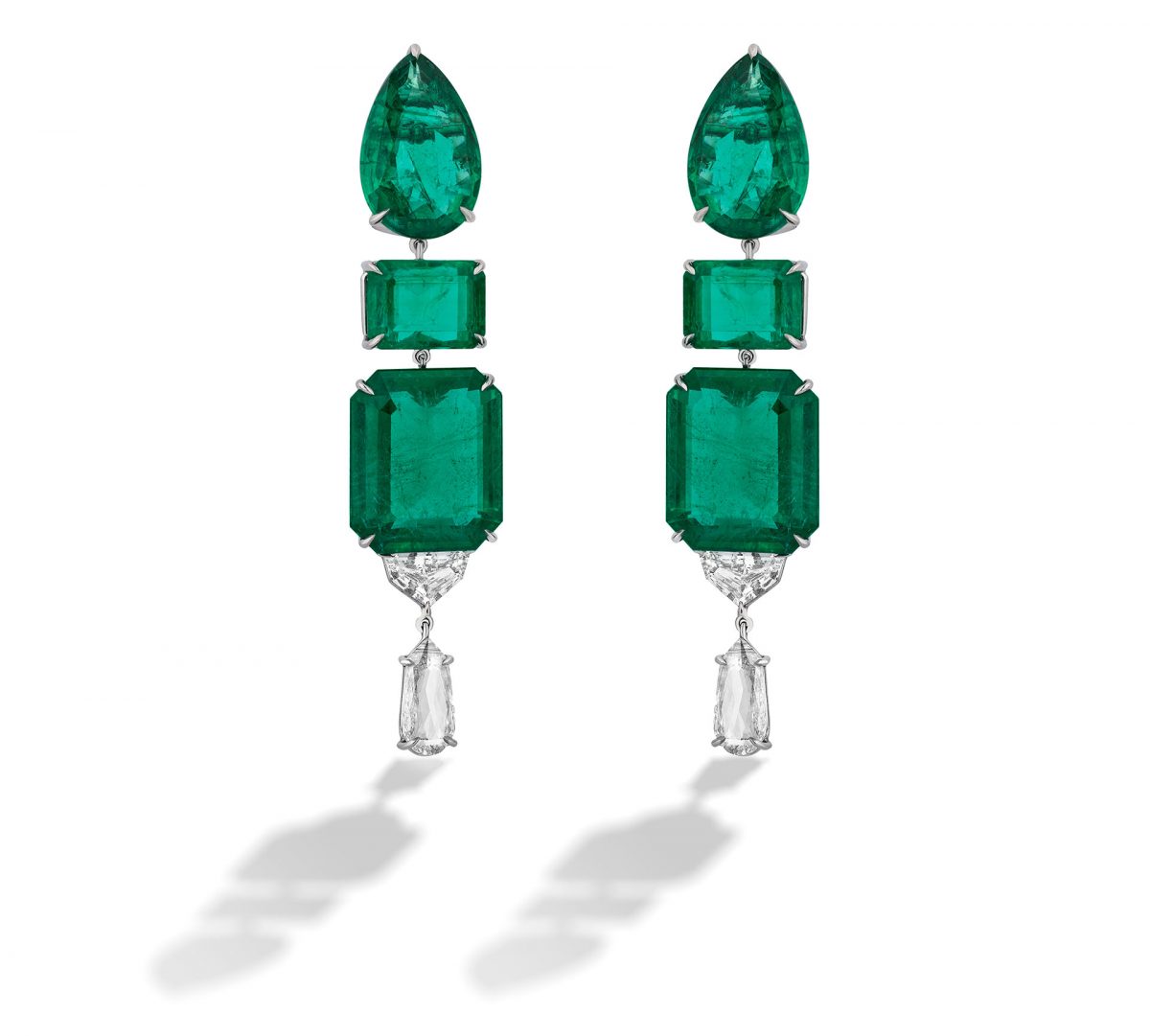 While coloured gems have proven themselves to be a robust investment in recent years, Hajibay advises buying for love not money. A serial gem lover herself, her latest squeeze is a 28.73 carat emerald-cut unheated blue sapphire from Burma set into a platinum ring, which is currently on display at its Badrutt's Palace boutique. "I always advise my clients to buy what you fall in love with," she says. "Aside from the investment factor, the jewel is about the love affair." And indeed it would seem that such rare and beautiful treasures deliver just the hit of dopamine we all need right now.
Rachael Taylor is a jewellery writer, editor and creative consultant.