From a small Swiss farming village to Badrutt's Palace Hotel in St. Moritz. This is the story of Susanne Elmer in the 1930s, when the young Swiss woman moved away from home and embarked on a journey that would shape the rest of her life.
Fast forward to 2023, when Mrs Elmer's son, Albert Pfiffner, visited Badrutt's Palace, to present the hotel with his mother's employment contracts and references, some of them signed by Hans Badrutt, the then owner and manager. Badrutt's Palace greatly appreciated the gesture, grateful to receive original documents such as these to add to its historical records, which make up the largest hotel archive in Switzerland.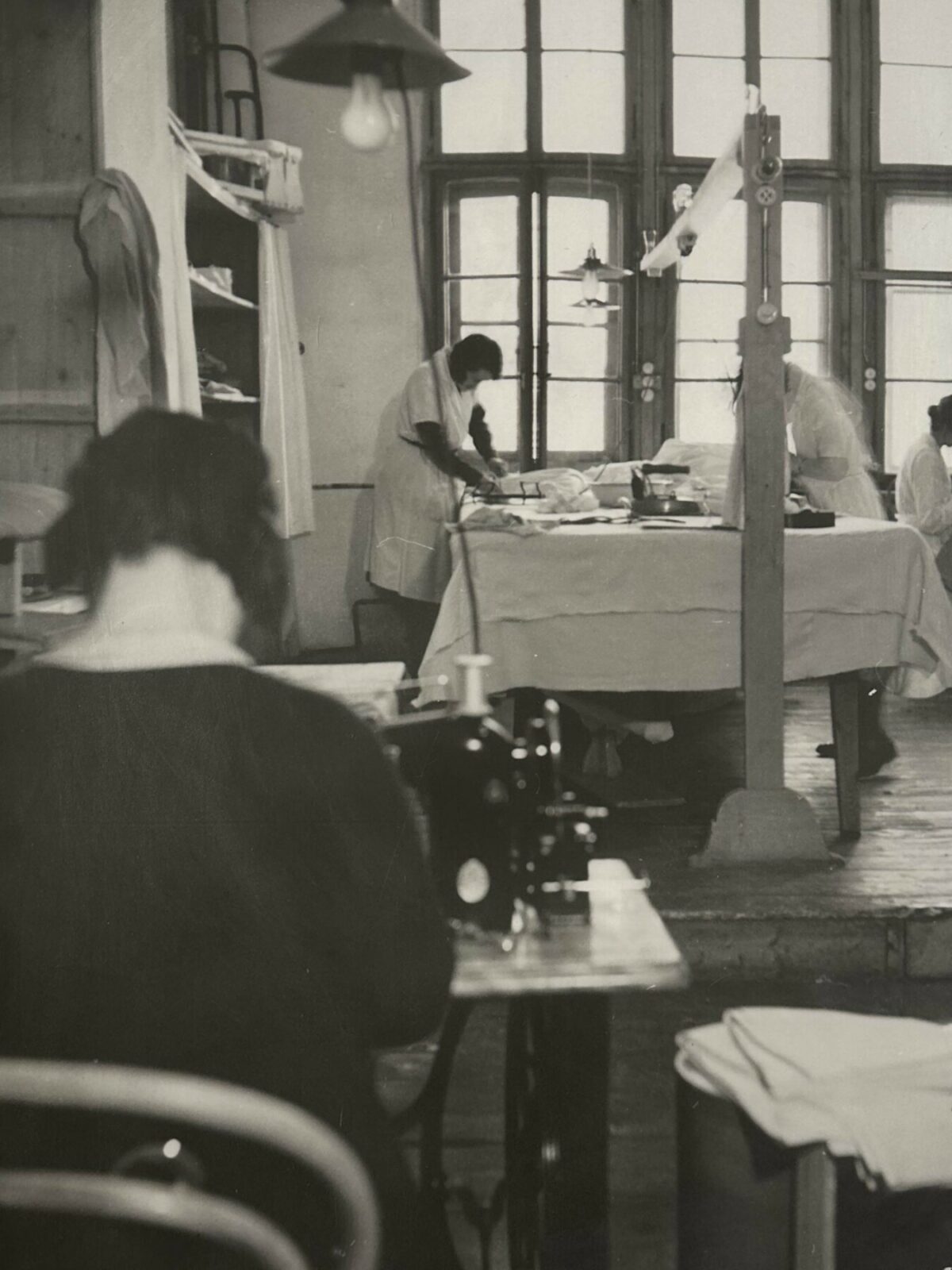 Badrutt's Palace has always treated its employees like family members. It is the reason why it has such a large proportion of long-time staff, who have worked for the hotel for years, sometimes decades. This sort of commitment has helped the hotel maintain its high level of service. So it is gratifying when former Badrutt's employees or their relatives maintain contact with the hotel, sometimes many years later, as in the case of Mrs Elmer's son. According to Albert, his mother always had fond memories of her time at Badrutt's, where she worked for seven winter seasons in the 1930s. She even met her husband while working in the Engadin.
Mrs Elmer shared many stories with her son about her time at Badrutt's Palace, including recalling ironing the chef's hats in the laundry, where she worked at the time. Today, as many as 3,000 kilos (6,614 pounds) of hotel laundry and 160 kilos (352 pounds) of guest laundry are washed every day at the hotel. Although we do not know how much passed through the laundry during Mrs Elmer's time, you can be sure that she would have been very busy. A well-run laundry has always been essential for a luxury hotel, ensuring a constant supply of freshly cleaned and ironed clothes, sheets and linen. And while there is no longer a need to iron chef's hats, and machines have replaced many other manual tasks, some traditional procedures are still in demand, including the guest laundry service, which continues to receive meticulous care and attention from staff.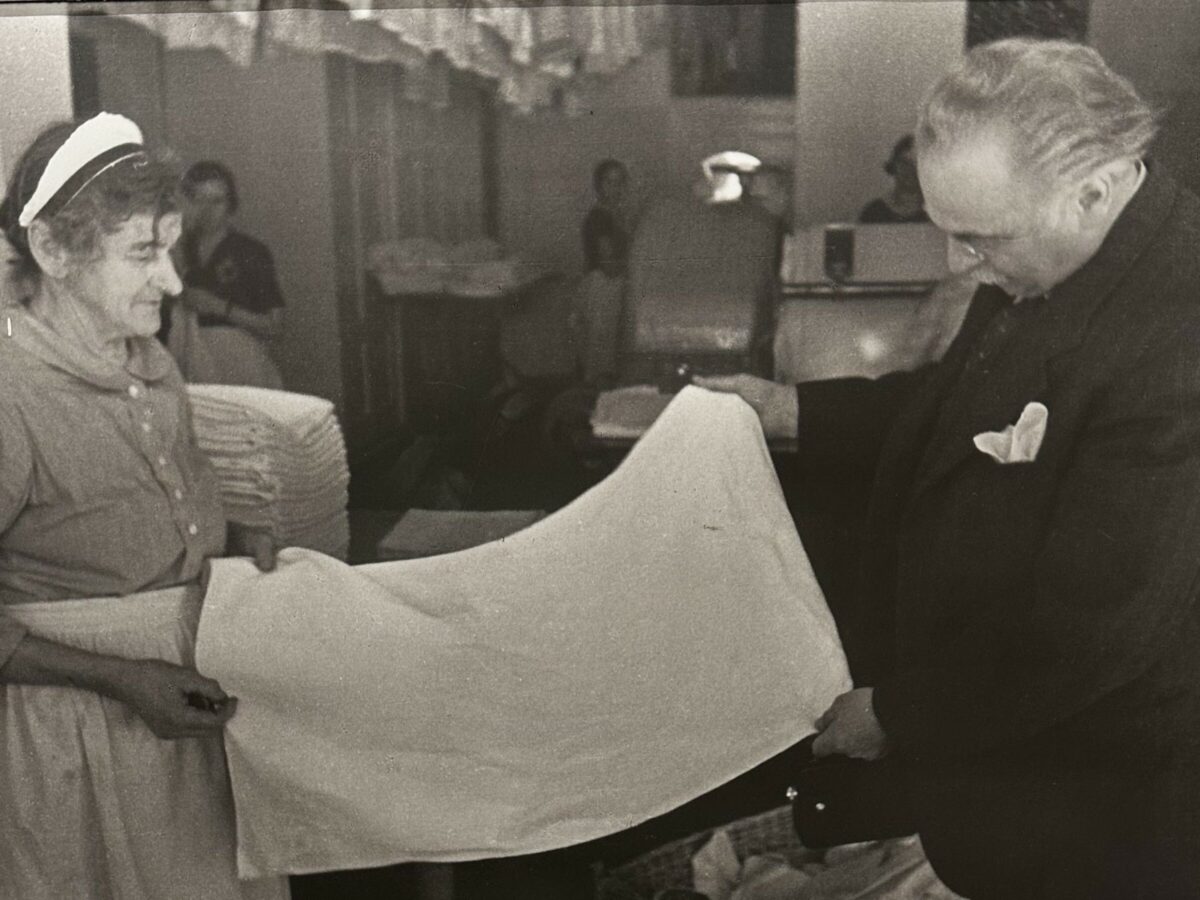 On his visit, Mrs Emer's son and his friend enjoyed a tour of the hotel, including a behind-the-scenes look at the upholstery and carpentry departments, which are key to the smooth running of a historic luxury hotel such as Badrutt's Palace. Then, following a very interesting exchange of information in the legendary Le Grand Hall lobby, Albert was presented with an exclusive hotel voucher to thank him for his mother's documents, which were gifted in perfect condition.
Albert was impressed by Badrutt's Palace and visibly touched to be able to get to know his mother's former workplace. "We thank you for the time and the opportunity to get to know this famous hotel better and are now even more convinced that my mother's papers are in good hands here," he said.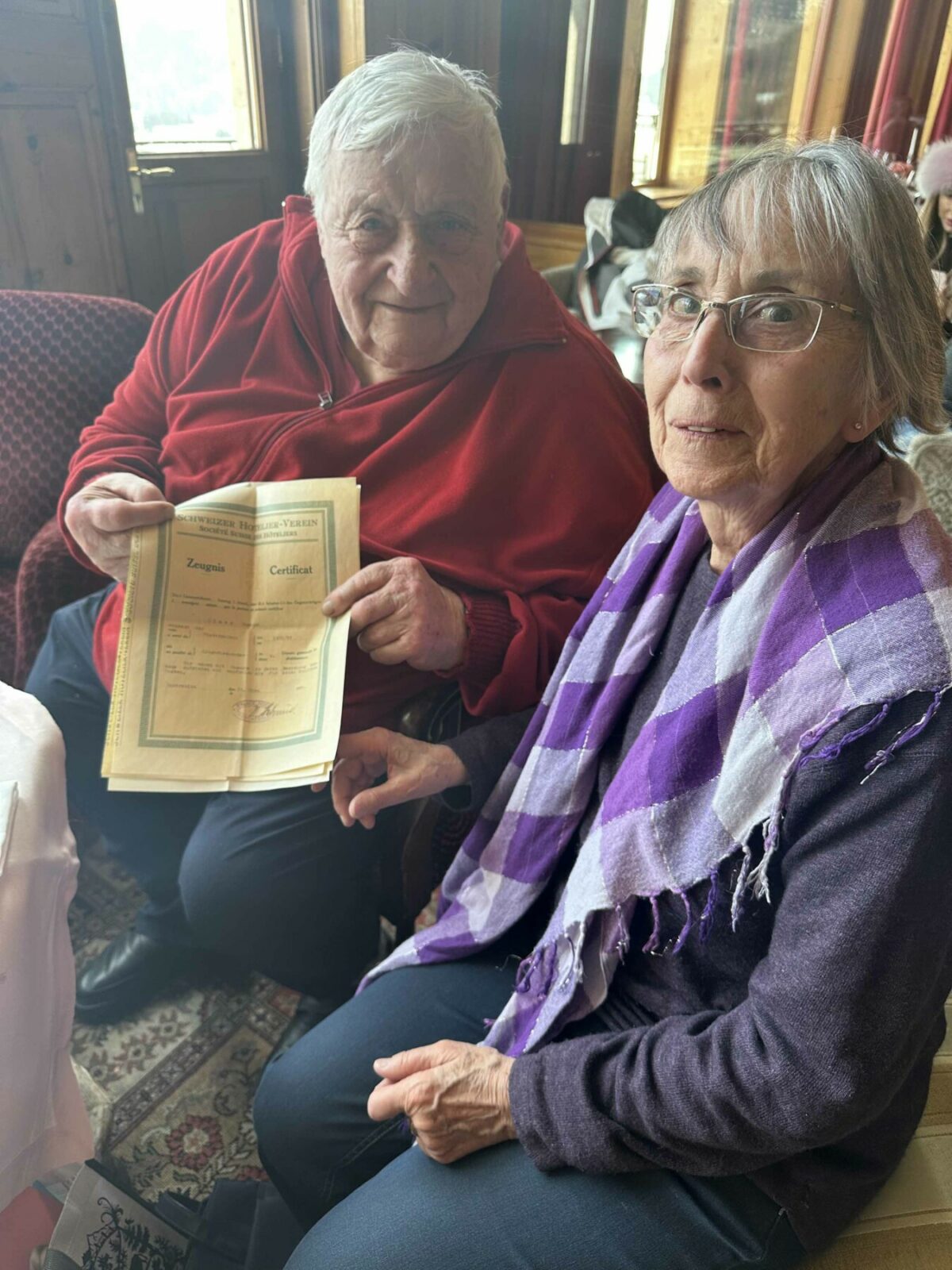 During the period that Mrs Elmer worked at the hotel, the proportion of Swiss employees at the Palace would have been considerably higher. Today, Swiss employees represent about seven per cent of the workforce, with Italians and Portuguese making up the largest share of staff. However, people come from around the world to work at Badrutt's Palace. In the 2022/2023 winter season, for example, employees made up 24 different nationalities, making it a truly international work environment.
Irrespective of their nationality, Badrutt's employees have always been the foundation of the hotel's success. The hotel continues to cultivate a culture of committed and motivated staff and is proud that around 80 per cent of them return to work at the hotel year-after-year. This is rather unusual in the hotel industry, especially in a large hotel that employs as many as 600 employees. And Badrutt's Palace is also proud of friends such as Albert, who continue to be ambassadors for the hotel decades later.