In terms of dramatic makeovers, hiking has had a serious image overhaul recently. Once the pursuit of weather-beaten adventurers, it's now the sport-du-jour of the most glamorous A-listers, including actresses Kate Hudson and Reese Witherspoon, and models Kendall Jenner and Gigi Hadid, who love its body and mind benefits and wholesome Instagram photo opportunities.
Dubbed 'the new yoga' by the global trend forecaster WGSN, the fashionable leisure activity has more than 55 million posts on Instagram. Not only are the views star-worthy, but the kit for the new generation of hikers has had an upgrade thanks to the inspiration it has provided to high-end brands such as Gucci, Fusalp, Miu Miu and Louis Vuitton, which have created super-stylish hiking boots, technical clothes and backpacks to satisfy the most fashion-conscious walkers.
But it's not just about good looks. The appeal of a long walk, especially as we emerge from various states of lockdown around the world, is clear: standing on top of a mountain with barely a soul around and breathing in fresh mountain air is a tonic. "When you leave your hotel with just your backpack, you leave all your daily problems behind you and you feel absolutely free," explains Ruedi Wiesner, an experienced Engadin hiking guide working for Bernina Trekking.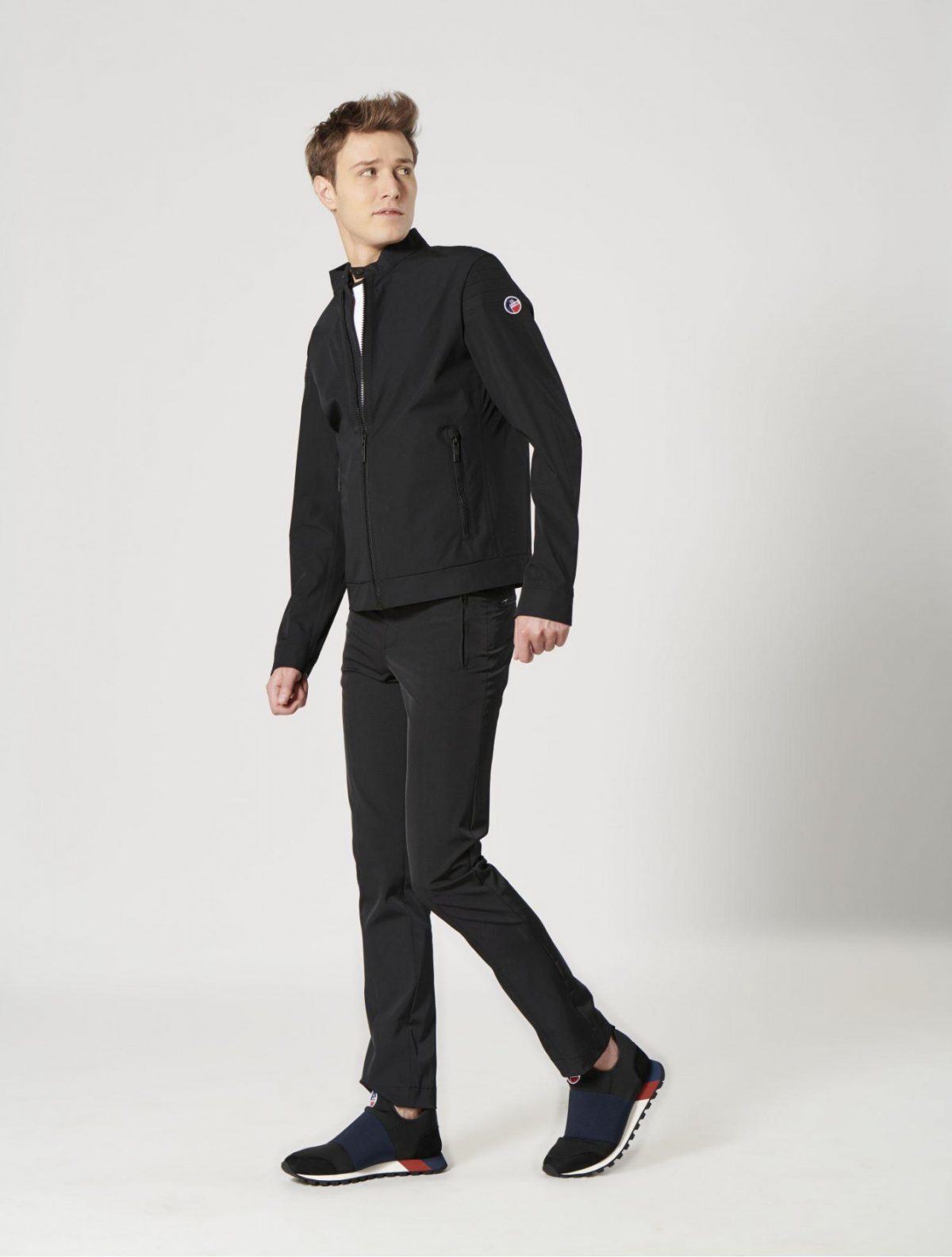 Health benefits of hiking
Aside from giving your legs an amazing workout (hiking, especially uphill, can tone everything from glutes to calves and quads while reducing body fat), the activity delivers serious health benefits.
In a study published earlier this year, researchers from the National Institutes of Health and the Centers for Disease Control and Prevention in the US found that walking just 4,000 steps a day – that's approximately three kilometres or nearly two miles – reduces the risk of dying prematurely by 50 per cent. The more people walked, the better their health outcomes, so those who averaged about 8,000 steps a day were about half as likely again to die early, while those who managed a daily 12,000 steps fared even better.
When combined with getting out in nature – something many of us instinctively know makes us feel better – and being in the company of friends and family, walking helps ease feelings of depression, according to a large-scale international study published in the journal Ecopsychology. Kathryn Barnes, who documented her nearly 1,610-kilometre (1,000-mile) hike along the Pacific Crest Trail in her debut book The Unlikeliest Backpacker, agrees: "Walking forces you to be present," she says. "It's so calming for the mind. When you add in nature, and all the things you can focus on and become aware of, I find it's a really powerful way to calm anxiety."
It's also a brilliant cross-generational activity: something to enjoy with friends and family, no matter their age. Toddlers can be hoisted into child carriers, while routes can easily be adapted for those less fit or able to walk long distances or steep climbs. "It does not matter how fast you go, everyone finds the right rhythm for themselves," Wiesner says.
Switzerland's great outdoors
One of the best places in the world to hike, taking advantage of stunning views, safe and accessible routes, and lovely refreshment stops, is the 580-kilometre (360-mile) Engadin hiking trail located above St. Moritz, which includes a route to suit every ability and level of wanderlust. "We have a great selection of hiking trails in the Engadin," Wiesner says. "You can experience something new every day, from glaciers to the Upper Engadin lakes and nature and wildlife in the Swiss National Park."
While St. Moritz is synonymous with skiing and winter sports, the town started out as a summer destination and was a particular favourite for Victorian Britons staying at the Badrutt's Palace Hotel. Today's guests at the hotel can enjoy the same views and trails, and the same elegance and level of service, but with 21st-century comfort and luxury.
From suites with mountain views that entice you to get up and out, to a hearty breakfast in Le Restaurant that sets you up for a day's hike, to shopping opportunities to buy chic hiking gear at the luxury boutiques in the hotel at Palace Galerie, you have all you need for a successful adventure on foot. And for the younger guests who may not want a day on the trails, there's the option of staying behind at Kid's Club Palazzino, where they can bake and paint and play all day while their parents enjoy a tranquil walk.
Best hiking trails near St. Moritz
Travel blogger Sandi Atlas-Gordon, who has hiked extensively around St. Moritz, says one of her favourite hikes is walking down from Piz Nair, reached by taking the Corviglia cable car station in St. Moritz up to the summit and following the signs for the Suvretta Pass. As you walk down, you pass Lake Suvretta, one of the prettiest spots on the route and a good spot for a picnic lunch, specially prepared for you by the hotel. She recommends getting the Suvretta/Chasellas chairlift for the final descent, although you can walk all the way.
For a more sedate hike on even ground, she recommends a trail from Muottas Muragl to Alp Languard, which you can access by taking the funicular railway from Punt Muragl in St. Moritz up to Muottas Murag.
Alternatively, there's a famiy-friendly trail from Lake St. Moritz to the smaller Lake of Staz, or a 5-kilometre (3-mile) circular route passing six small mountain lakes on Furtschellas, which should take two to three hours. If you have decided to take small children, pick up a booklet that will entice them on the hike with tales of a mountain fairy called Herzeleide and an elf called Naseweis (details at engadin.ch). For a route of this trail, click here.
When you return after a day's hike, stop off for a handmade ice cream treat at the hotel's Palace Gelateria and then visit the Palace Wellness spa for a relaxing treatment or soothe aching muscles in the ice rooms, saunas and steam rooms. Alternatively, just enjoy a gentle cool down swim in the infinity pool with views out over the lake.
Then, once fully revived, it's time to feast at one of the restaurant offerings, whether its dinner at Chesa Veglia or in Le Grand Hall. Then you'll want to hit the pillow, certain of a good night's sleep, ready to explore another new hiking trail the following day. "When you walk through the pine forests early in the morning, the air is full of freshness and the rich aromas penetrate deep into your lungs," Wiesner says. "Up in the mountains, it's impossible not to feel calm."
Feel inspired? Then try some of these other recommended hikes.
Muottas Muragl Panorama Trail
Take the funicular up to the start of this 6.8-kilometre (4-mile) trail through pine forests with great views of the Bernina mountain range. Those who prefer an easy option can hop on the chairlift back down to Pontresina. View the route here.
Morteratsch Glacier Trail
This family-friendly, pushchair-accessible 2.9-kilometre (1.8-mile) walk takes you see the glacial lake and the glacier's giant ice-tongue, just a 50-minute walk away from Morteratsch railway station. View the route here.
Muottas da Schlarigna to Lake of Staz
A 14.4-kilometre (9-mile) day hike up to Muottas da Schlarigna (2,305 metres/7,562 feet) that will take you through forest and past breath-taking mountain views down to the idyllic Lake of Staz, where you can bathe. View the route here.
719 Senda Surlej
A 21.2-kilometre (13-mile) walk offers breathtaking views of the Roseg and Tschierva glaciers and Piz Bernina and Piz Roseg. Shorten the hike with a horse-drawn coach tour through the charming Val Roseg or hop on the Furtschellas cable car back down. View the route here.
For more suggestions of summer hiking trails in and around St. Moritz, click here.