There is perhaps no 21st-century golfer who is more associated with the biennial golfing clash between Europe and the USA than the English professional golfer Ian Poulter. "I love the Ryder Cup more than any other event in the world," he said after inspiring the European team's victory a decade ago. "I was transfixed watching my first match in 1993 and things haven't changed since. I loved it then and I love it now."
It is the drama, the intensity and the rivalry of the continental contest between Europe and the US that makes it so enthralling. But its appeal goes beyond the on-course battles. "I've made more friends – closer friends – at the Ryder Cup than I have in all of the years that I've ever been playing as an individual," says Poulter. "That's what makes it so special."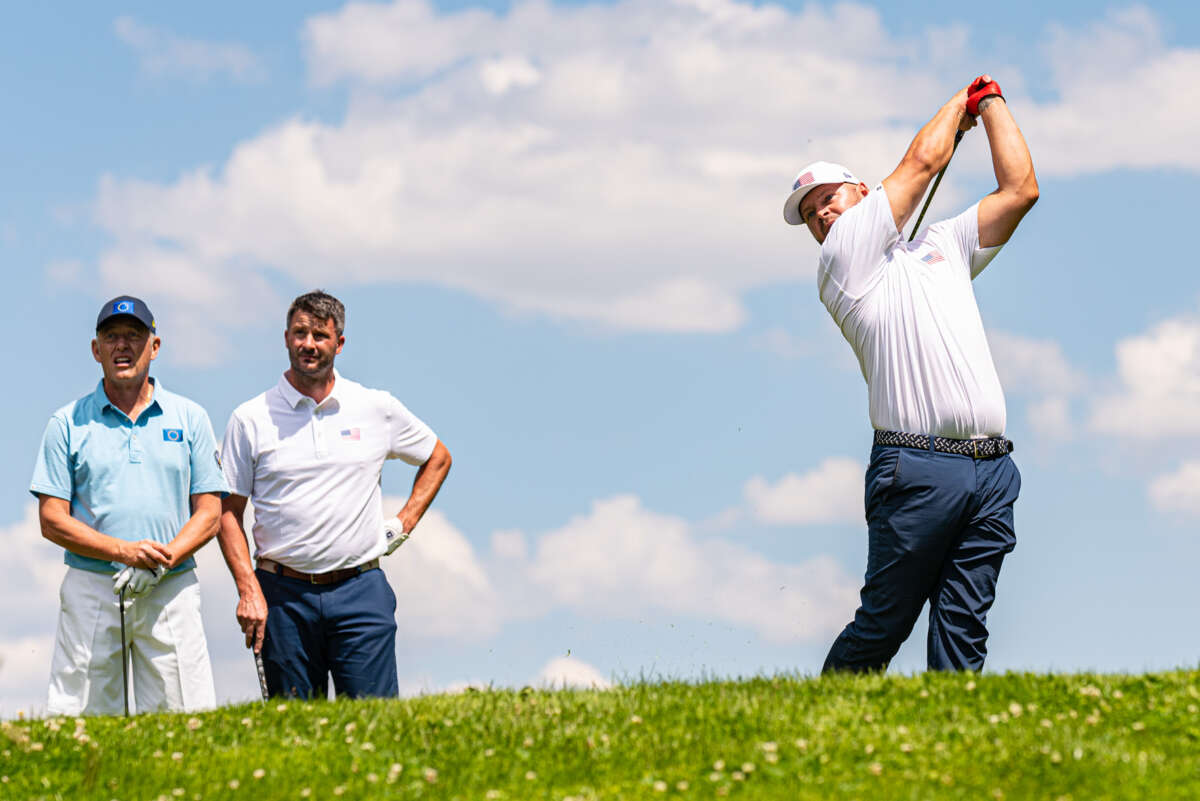 You too can experience this level of camaraderie and thrills when the unique buzz of the Ryder Cup returns to the Alps in the form of the St. Moritz Celebrity Golf Cup, from 26 to 28 June 2022.
Following the Ryder Cup format as closely as possible, with Team USA competing against Team Europe, amateurs will join celebrities from the worlds of sport, entertainment and politics, sharing their passion for golf, enjoying some fierce but friendly rivalry, and socialising at one of the many events taking place during the tournament.
And, just like the professional event, competitors will play on one of the world's most impressive stages – the Engadine Golf Club, the oldest and most prestigious course in Switzerland. Surrounded by forests and mountain peaks, the Alpine scenery makes for unforgettable golfing. You even have the chance to see the real Ryder Cup trophy, which is making a special appearance in St. Moritz ahead of the 2023 match in Rome.
And, as the St. Moritz Celebrity Golf Cup is a charity event, your participation in the competition will help make a difference by supporting the Golfers for Ukraine initiative and the Klitschko Foundation, which are providing much-needed humanitarian and developmental aid to children and youth impacted by the crisis in Ukraine. The Klitschko Foundation is founded by Ukrainian brothers and former heavyweight champion boxers Wladimir and Vitali Klitschko. Wladimir played in the Monaco edition of the tournament in 2021 and was due to take part in this year's St. Moritz event before the outbreak of war in his home country.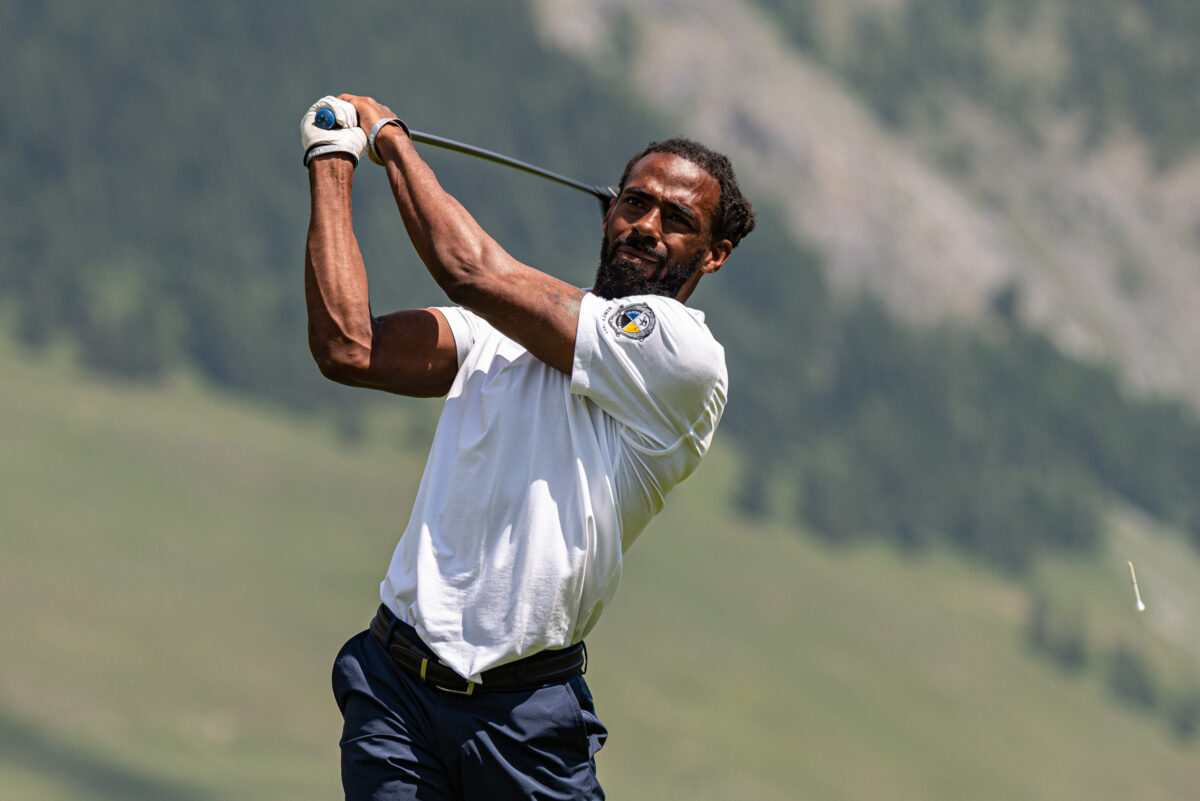 Action and banter
Former Switzerland goalkeeper Pascal Zuberbühler is thrilled to be teeing it up for Team Europe in the St. Moritz Celebrity Golf Club. "It's such a great honour to be able to represent my continent in 'the big one'," he says. "The Ryder Cup really is one of the biggest sporting events in the world!
"This is my debut in the match and I'm looking forward to making friends and experiencing the unique Ryder Cup feeling! I'm also very enthusiastic to be able to take part in this very special event in support of humanitarian aid to Ukraine."
He may also prove to be one of Europe's key performers because he has plenty of local knowledge. "I've been a proud member at Engadine Golf Club for a few years," he adds. "I love the beautiful scenery and the atmosphere."
Among the celebrity players travelling to St. Moritz from the USA will be NFL star Seth Joyner. Joining Team USA was an opportunity he was never going to miss. "The Ryder Cup is the crème de la crème so for us to replicate it is pretty darn awesome," he says.
A winner of Super Bowl XXXIII with the Denver Broncos in 1999, Joyner is excited about meeting his teammates, including those who have taken to golf after years of world-class competition in other sports. "It's taken years of training and elite instruction to master our sports," he says. "And now we've got the golf bug we want to become the best golfers we can be. We take the energy and enthusiasm we had in our first sport and try to perfect the imperfect game of golf. Our competitive instinct never disappears, it's going to be a lot of fun."
Joyner's fellow American footballer Josh Martin, who will play alongside his brother Jacob, will also be competing. "I'm so excited to have found another sport that I can test myself with. To get that rush again, to venture overseas, and to be part of a team that includes so many different sports stars is special." He is also excited about the location. "I grew up in Colorado," he says. "I don't want to compare the Rockies with the Alps but I'm very stoked about seeing them close up!"
Team USA's dynamic stretches beyond the sports world, with Maurice Owens bringing a military and diplomatic angle following his work for George W Bush and Barack Obama. "I fell in love with golf when I was stationed in Japan during my time with the US Air Force," says Owens. "I have always loved competitiveness in any sphere, from my college basketball days through politics and business. To come together collectively, to be affiliated with the Ryder Cup itself, and to represent the United States of America, each one is an honour and a privilege."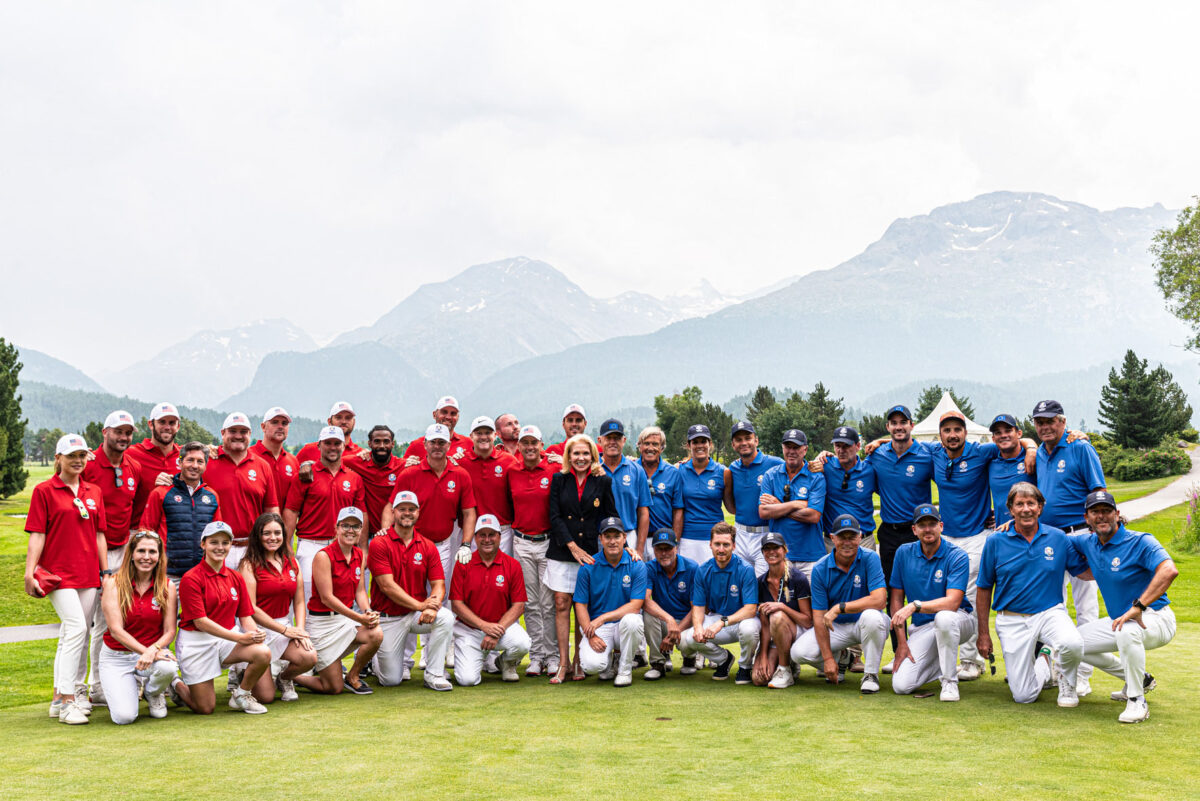 Joining Seth Joyner, Josh and Jacob Martin, and Maurice Owens on Team USA will be baseball stars Dan Uggla and Reggie Jackson. The European team boasts soccer legends Pascal Zuberbuhler, Peter Schmeichel and Gabriel Batistuta as well as the Scottish rugby stars and brothers Thom and Max Evans.
The convivial ambience will continue away from the course, with a full programme of social events for participants, with partners welcome to attend, too. One of the highlights will be the Black Tie Gala on the final evening, hosted by Badrutt's Palace Hotel, which includes a live auction to support Golfers for Ukraine.