What typically comes to mind when you think of a round of golf? Perhaps you see a group of experienced male golfers of a certain age enjoying an afternoon on the green. While this scenario still reigns true today, golf has evolved, and with it, the players it attracts, which today includes a growing number of women who have decided to pick up a club and try the sport themselves.
The significant rise in popularity of the sport among women has happened in the last few years, particularly during the pandemic when many turned to the game in order to socialise, exercise and, most importantly, spend time outdoors and away from the confines of home.
According to the European Golf Association (EGA), 13,112 women became registered EGA members between 2019 and 2021 and, as of 2022, a total 1.04 million females members made up just over a quarter of its membership base. Additionally, the American National Golf Foundation found that 44 per cent of women who played golf at least once on a golf course in 2020 were younger than 40 years old.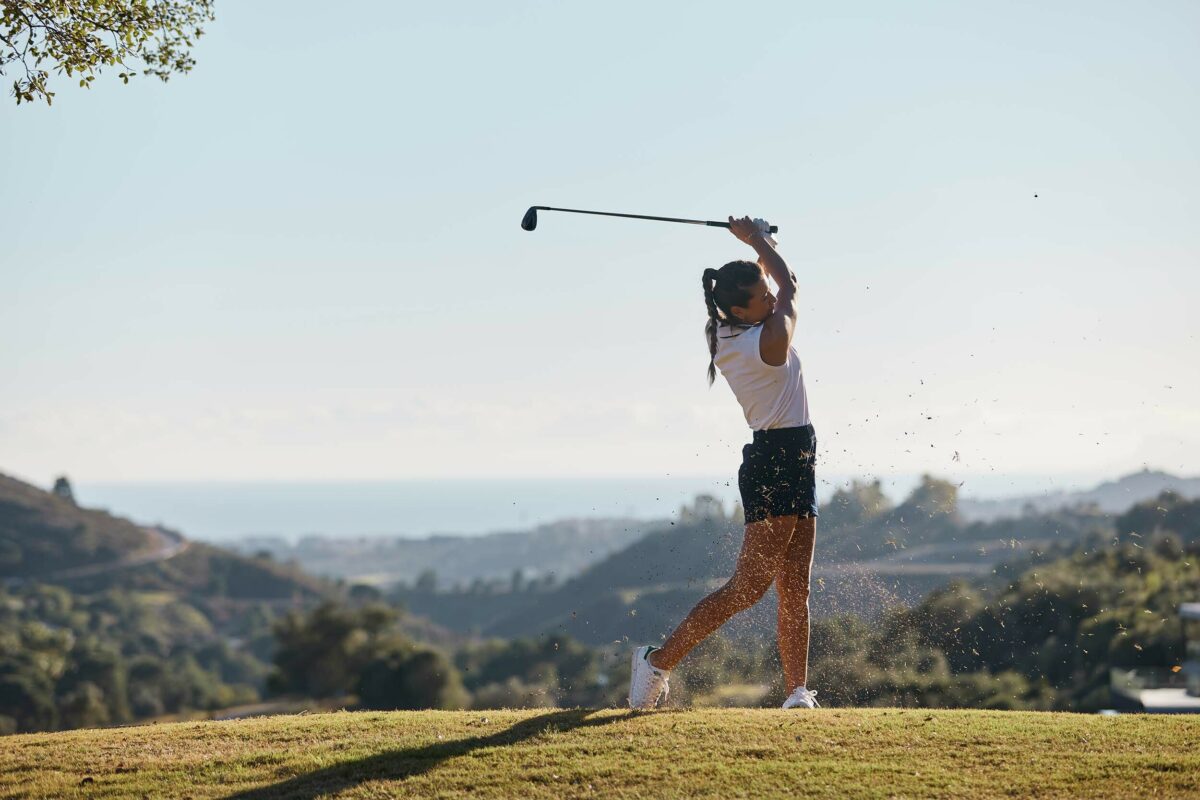 A global community
With women actively being welcomed by golf clubs and its members around the world, the sport is expected to attract even more – and younger – women over the coming years. And with social media being a part of our everyday lives, it's no surprise that a new wave of female golf influencers has broken through to the mainstream, opening the sport to an entirely new generation of players.
Mia Baker hit her first golf ball back in 2019 and today she has 154,000 followers on Instagram. The 27-year-old UK native fell in love with the game the first time she stepped onto a golf course. "I was blown away by the beautifully manicured green – I'd never seen anything like it," she recalls. "There is also something very special about spending time outside, surrounded by natural beauty."
After her first game, she decided to invest in her first pair of golf shoes but was surprised to learn when visiting a flagship golf retailer that it did not stock any women's or children's shoes in any of its stores. Baker contacted the retailer's CEO and together they discussed how to address the problem. The company also encouraged Baker to start her own Instagram.
Baker has seen a huge change in golf in the last few years, particularly in its ability to attract younger, female fans. "The younger generation has made the sport much cooler, especially on social media, where it has become much more accessible – it used to be something you only saw on TV," she says. "But now we have golf social media with trick shots, entertainment golf – there's so many different varieties and for all different levels and I think that is helping massively in terms of encouraging the younger generation to get involved."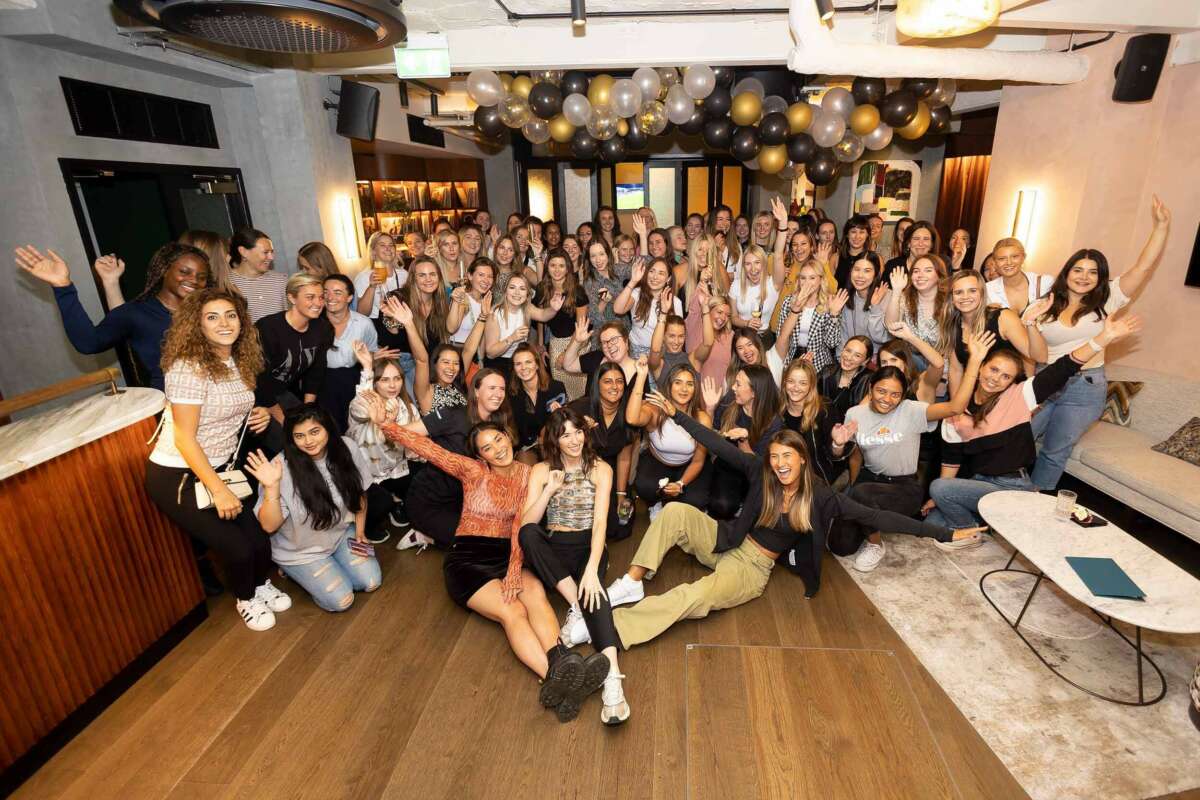 The trend has been helped by the wealth of female players and golf-loving celebrities – for instance, designer Vera Wang and actors Catherine Zeta-Jones, Jessica Alba and Cameron Diaz – who are sharing golfing photos and videos and engaging with their social media followers. This new golf glamour has also made the game more sartorially interesting with fashion labels such as Tory Birch and Ralph Lauren creating chic, high-performance collections for women players, and J. Lindeberg taking golf outfitting to a whole new level, with pieces featuring multi-coloured leopard print, neon colours and sleek designs, to be worn both on and off the course.
The game has also been a particular draw for women looking to engage in a moderate form of exercise but one that has proven mental and physical health benefits. Golf is said to boost overall concentration levels and help you sleep better and improve your heart rate, lower the risk of cardiovascular disease and increasing life expectancy as well as reduce stress levels.
"I'm not very good at relaxing and in order to relax, I have to be doing something," Baker explains. "When I play golf, it's probably the one time where I'm not thinking about anything else because I'm so focused on the game. Don't get me wrong, it can be the most frustrating sport in the world. But, when I'm playing, I've forgotten about every other worry in my life."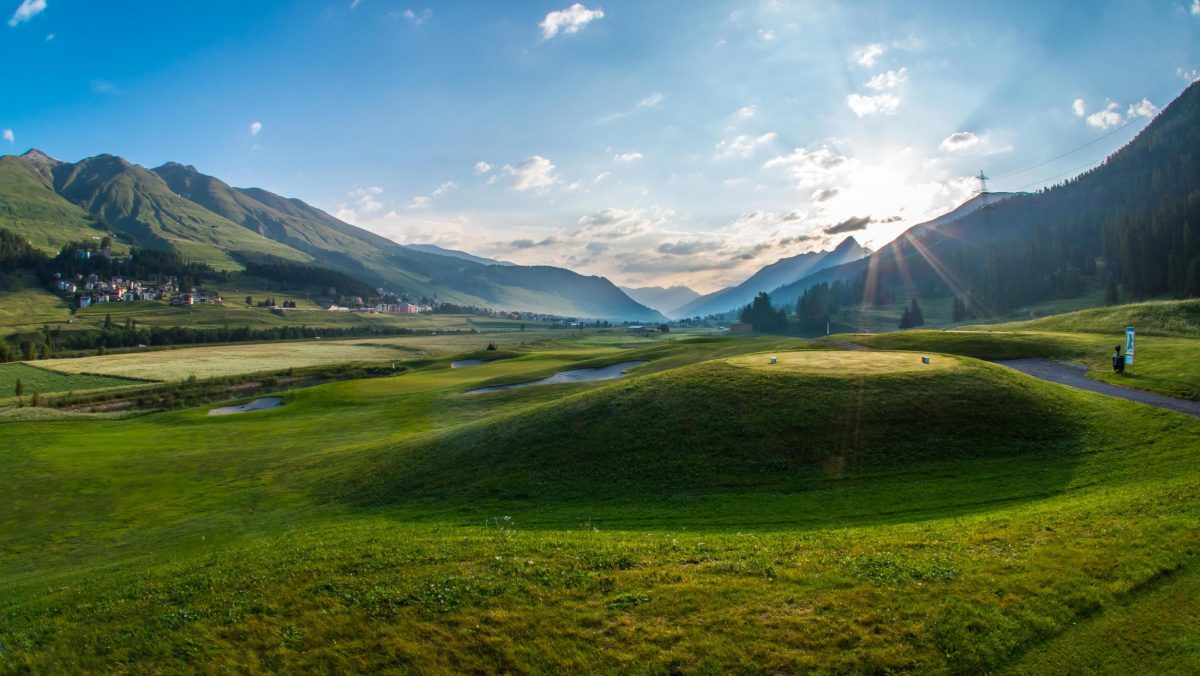 Golfing in the Engadin
Nowhere are female golfers more welcome than in the Swiss town of St. Moritz. Surrounded by snow-capped mountain peaks and forests, the unspoilt Alpine scenery and crisp mountain air makes it one of the most memorable and invigorating destinations to play golf, with the high altitude, thinner air and faster ball travel times adding exciting dimensions to the game.
Two of f St. Moritz's most impressive courses can be found at the Engadin Golf Club, the oldest and most prestigious golf club in Switzerland. Its courses include the Samedan, which offers a more traditional design with narrow, tree-lined challenges from tee to green and many doglegs and small greens, and the Zuoz-Madulain, with wider landing areas, extensive fairway bunkering and larger putting surfaces.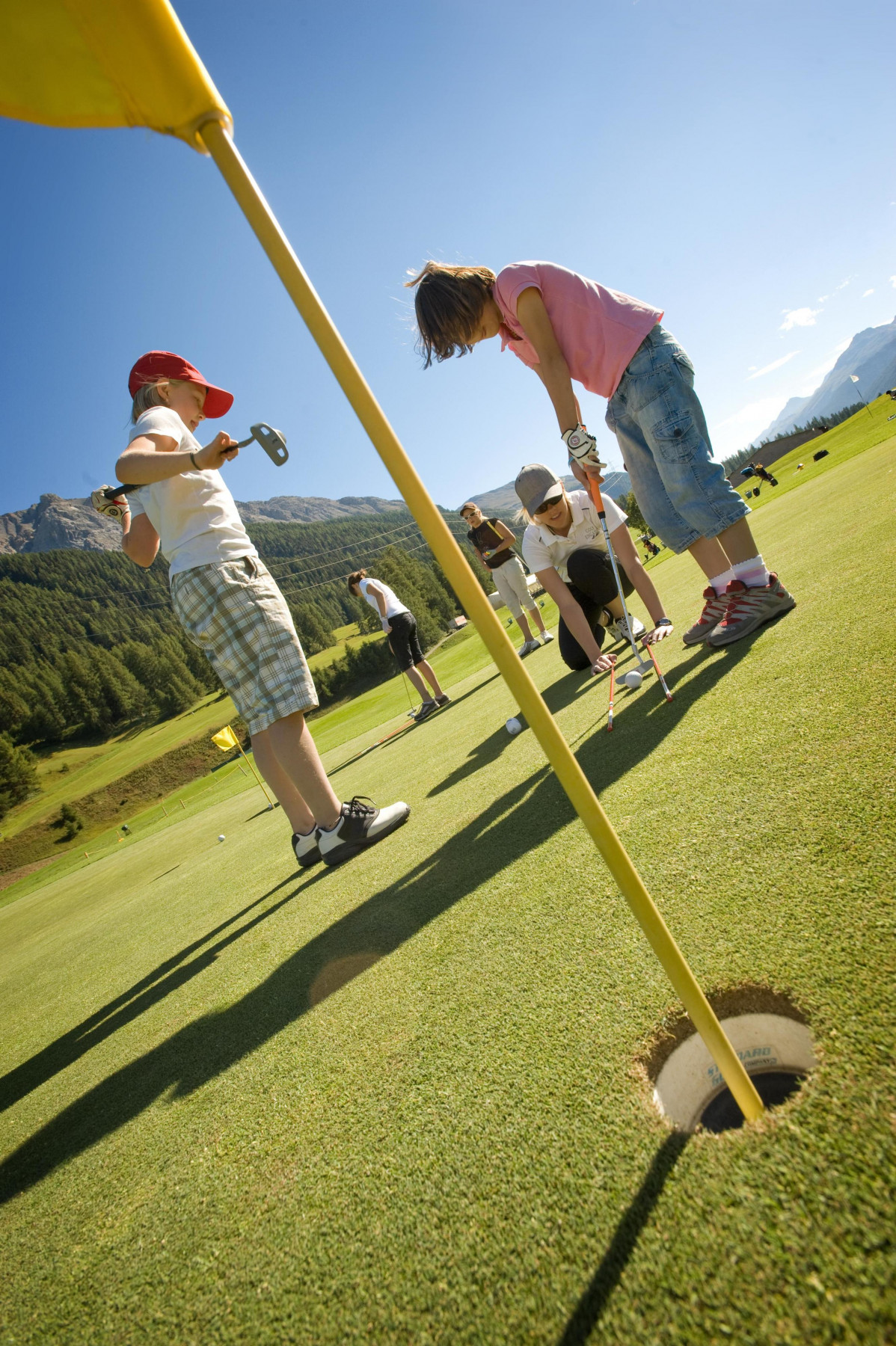 "The Engadin Golf Club courses are known for their scenic locations and challenging layouts, making them a popular destination for golf enthusiasts worldwide," says Niklas Gotsch, Head of Secretariat & Events Administration at the club, which also has a golf school, a driving range, a pro shop and two clubhouses with a restaurant each. It also enjoys a long golfing season, beginning in May and ending in October.
Much like other clubs around the world, the Engadin Golf Club has seen a growth in female players. As Gotsch explains: "The pandemic has contributed to a surge in interest in golf, with more women than ever before taking up the sport as a form of exercise, socialising and relaxation. We welcome female players and provide a supportive and inclusive environment for all golfers of all ages and skill levels. For us, golf is golf."
With so many enticing factors encouraging women to pick up a golf club, the hardest choice might be where to play. Perhaps it is time to discover the pleasures of playing on St. Moritz's exceptional fairways?
Badrutt's Palace offers special golf packages, providing an unrivalled golfing experience, from 22 June to 10 September 2023. Find out more here.