The last few months have seen a return to global travel and enjoying time with extended family. I've missed roaming the globe and particularly my beloved winter holidays in the mountains. The perspective that comes from being dwarfed by towering peaks, the pristine beauty of fresh snow, the exhilaration of slicing through powder fields, and the warm glow of evenings spent clustered around a bubbling vat of molten cheese with loved ones, swapping tales of snowy adventures.
A winter holiday in the snow, and particularly one in St. Moritz, is much more than 'just' a ski holiday. It's about immersing yourself in the beauty of winter landscapes, discovering new passions and perfecting old ones, indulging yourself and your family, and simply enjoying the freedom to do as much, or as little, as you wish.
Of course, there is world-class skiing to be enjoyed in the St. Moritz ski area – untold acres of on- and off-piste terrain spread across four diverse, uncrowded mountains and set against a breathtaking backdrop. With pistes manicured to perfection and serviced by modern, efficient lifts, the extensive ski area offers something for all ages and abilities. There are sun-drenched nursery slopes for novices and tiny tots, terrain parks for freestyling teens, gentle cruisey reds for intermediates, and steep black pistes and off-piste itineraries for advanced skiers.
This expansive playground is best explored with the assistance of experienced local ski instructors and mountain guides, as cherry-picked by Badrutt's Palace Hotel. These multilingual ski heroes will hone your ski and snowboarding skills, share their secret powder spots with you, and secure you the most sought-after tables at celebrated mountain restaurants. More than simply teaching you to ski or snowboard, they will show you the very best of the Engadin's mountains and culture.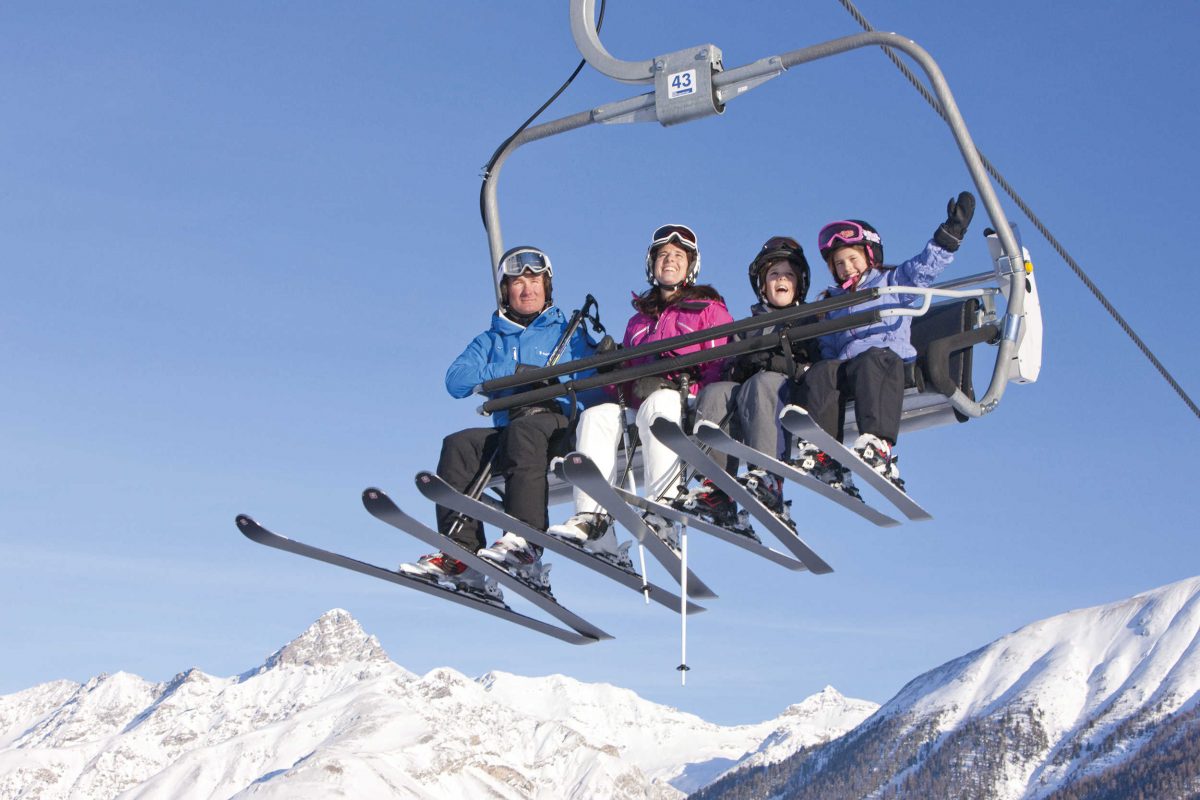 More than skiing
I have my toddler to thank for introducing me to the delights of exploring off the pistes of St. Moritz. And I don't mean off-piste skiing, but genuine non-ski activities. My husband and I, both passionate skiers, stayed at Badrutt's Palace Hotel with Mathilde when she was two years old. And she helped us to experience a new side to winter holidays.
After a few hours of skiing with Mathilde on the nursery slopes or skiing together while she played contentedly at the hotel's Kids' Club Palazzino, we tried our hands at some of the multitude of other snowy activities on offer. There were sunset horse-drawn carriage rides, sledging adventures at Preda-Bergün, nature trail snowshoe walks and joyful moments spent admiring the glittering lights and window displays of the Via Serlas boutiques. Not only are these ideal activities for families with small children, these are captivating experiences for adventurers of every age, from toddlers to grandparents.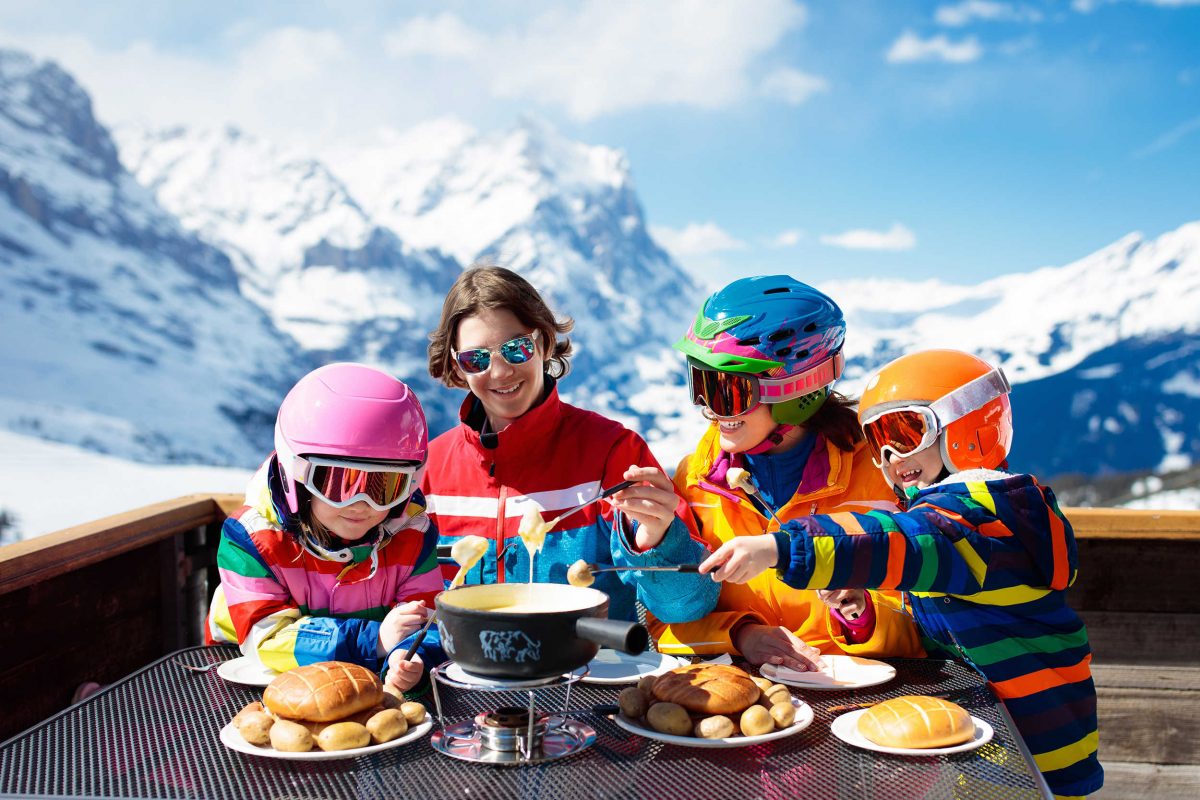 The Badrutt bet
St. Moritz has a long history of creating winter fun for families; indeed, the town is recognised as having invented the winter sports holiday nearly 160 years ago, thanks in large part to Johannes Badrutt. At the time, the visionary hotelier wagered his English summer guests that they would love the winters in St. Moritz just as much as they did the summers.
They accepted his bet and promptly fell under St. Moritz's winter spell, mastering activities such as curling and ice-skating on the town's frozen lake and establishing the first bobsleigh run. The free-spirited sense of fun those early pioneers brought with them to St. Moritz, combined with a generous dose of old-school glamour, still defines the town today. The pursuit of pleasure and family fun remains key here, with everything on offer from husky sledding and scenic helicopter rides to exclusive wine tastings, gourmet cookery classes and private shopping experiences.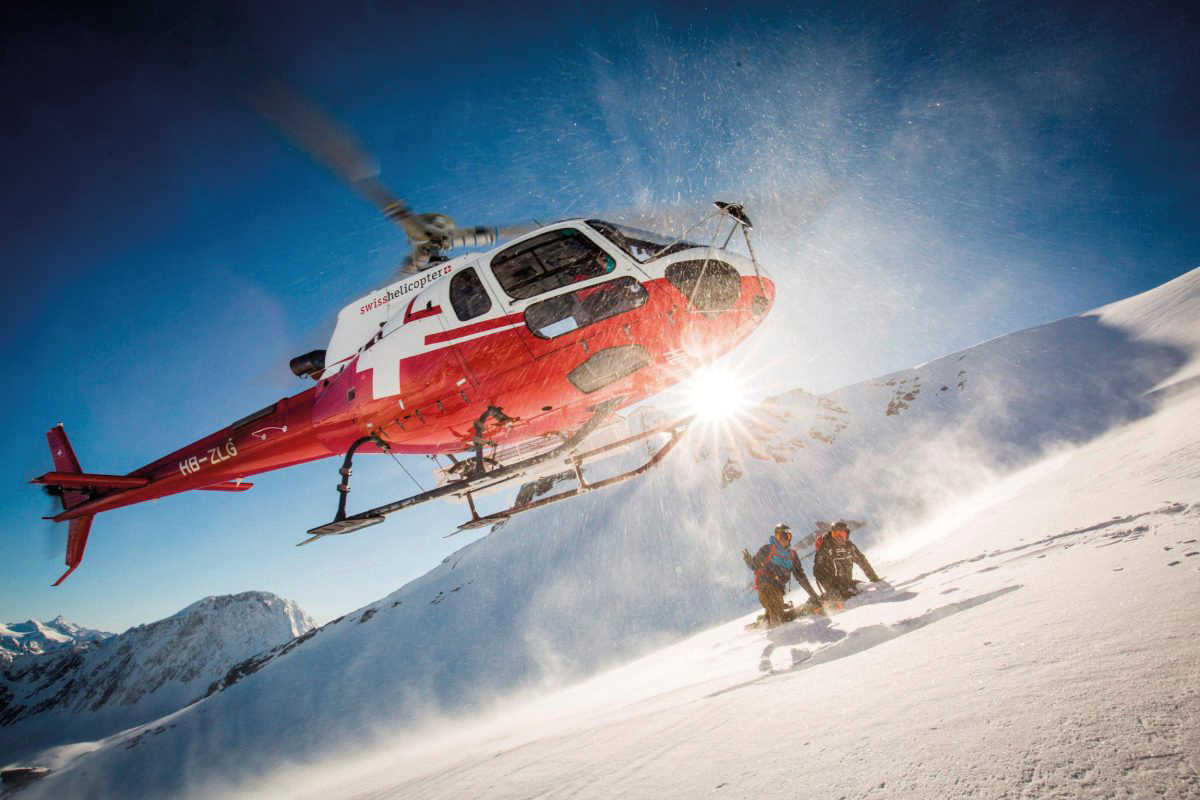 Cross-country adventure
Inspired by the diverse activities on offer during our family holiday, one afternoon my husband and I swapped our fat powder skis for skinny cross-country skis. St. Moritz is a celebrated destination for both novice and experienced cross-country skiers thanks to its impressive 230- kilometre (143 miles) network of dedicated trails. These range from gentle routes over frozen lakes and through snow-topped forests to the high-altitude Alp Bondo circuit atop the Bernina Pass, offering a diverse choice of difficulty rating and terrain.
After a few wobbly moments and comedy falls into the soft snow, we were both enthralled by the combination of dynamic physical exercise and tranquil valley surroundings. Having expected the afternoon to be a gentle alternative to the physically challenging alpine skiing we usually engage in, we were pleasantly surprised to find ourselves puffing away with exertion and felt that we had fully earned our restorative massage treatment for two in the mountain-view Iris Spa Suite at Palace Wellness spa in the hotel.
Like every good holiday, our time at the Palace left us all wanting more. Nearly two years later, Mathilde still clamours to return to St. Moritz to play in 'her' palace again. My husband is eager to try kite skiing on the Bernina Pass and I'm keen to combine cross-country skiing with yoga in one of the hotel's special group classes. Now that Mathilde is big enough, we're both excited about taking her for more skiing adventures while her grandparents, who will be joining us on our next visit, are yearning to take her on horse-drawn sleigh rides followed by hot chocolates in cosy mountain refuges. Winter can't come soon enough for our family.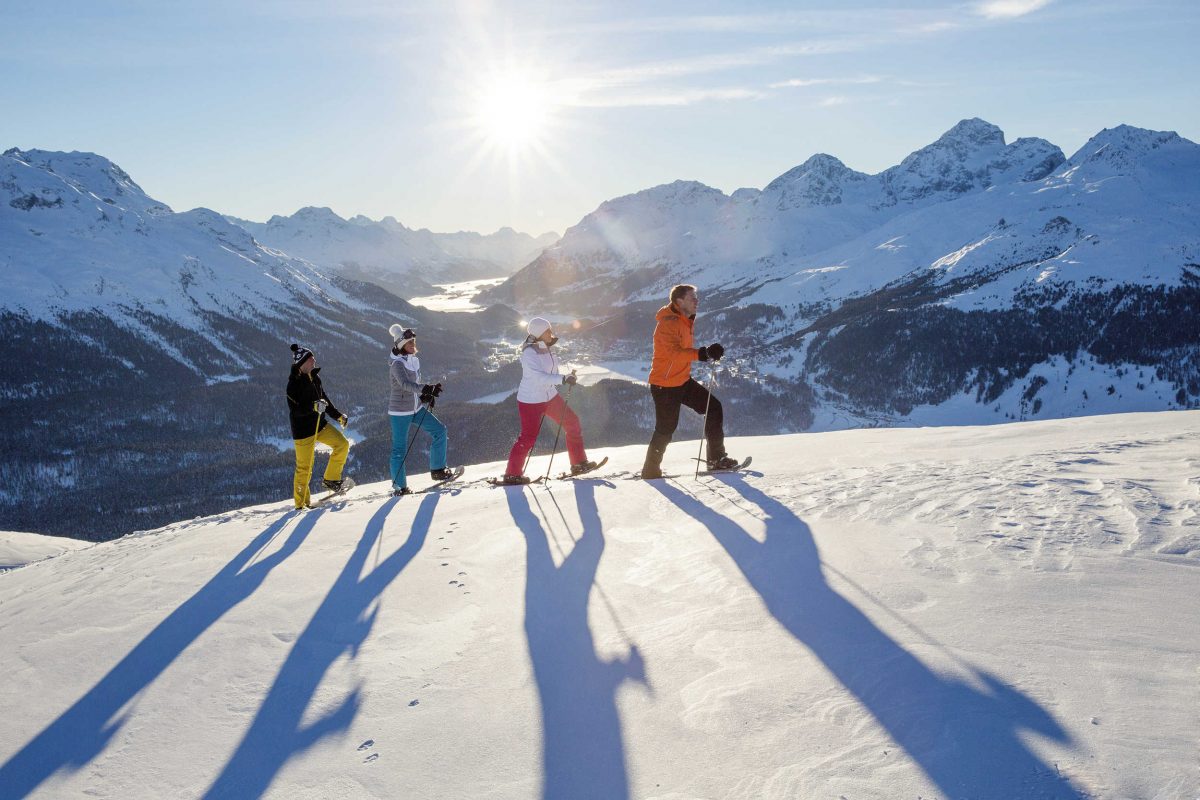 Other activities to try
Ice skating Badrutt's Palace Hotel boasts its very own ice rink, the perfect spot for all the family to carve some shapes together. For something a little more adventurous, hit the Madulain Ice Trail, a scenic one-kilometre (just over half a mile) natural ice way that weaves along the banks of the River Inn.
Skijoring The practice of skijoring dates back hundreds of years to when Arctic hunters would harness reindeer to propel them across the frozen landscape on their skis. More recently, this ancient form of transport has been developed into an adrenaline-fuelled sport where skiers harness riderless horses and race each other across the frozen lake. For an introduction to skijoring, you too can hurtle through the snow behind a horse, albeit with a jockey safely guiding your steed around a course.
Take to the skies Book a helicopter from Europe's highest airport for impressive views of the Alps during a scenic flight. For something more thrilling, strap yourself to a paragliding instructor and experience the joy of a tandem flight while soaking up the views.
A playground for all
A ski instructor and year-round Upper Engadin guide, Australian native John Webster came to visit St. Moritz more than 25 years ago and has been here ever since. He knows St. Moritz inside out and says: "I can't think of a better place to live." Here are his top tips for skiing with all the family:

Best for toddlers The sundrenched nursery area of the ski school at Salastrains has a dedicated children's ski area with a skiing carousel, magic carpet and drag lifts. Get there by taking the Chantarella funicular followed by a horse and carriage.

Best for teens Ideally suited for younger skiers, the Crowland Snowpark on Corviglia ( just behind the Quattro Bar at the top of the Corviglia funicular) features a range of kickers, rails and boxes. With runs and jumps of varying difficulty, it's great for letting kids progress safely and at their own pace.

Best for families The blue Chuderas piste on Corviglia, accessed via the Trais Fluors and Glüna chairlifts, opens up to a lovely cruisey run down the Glüna valley, which you can follow all the way down to Marguns.

Best for parents The Corviglia piste, which zig-zags its way from the top of the Corviglia funicular down to Salastrains, offers sweeping views over the Upper Engadin with some wonderful photo opportunities.

Best for off-piste newbies Whether you're a seasoned freerider or just getting to grips with the off-piste, it's always best to explore with a guide. You can, however, get a taste for riding through fresh powder in a spot just to the left of the Plateau Nair piste, about two-thirds the way down the run to Marguns. Remember that there are often hidden objects lurking beneath the ungroomed snow and that you should always check the avalanche report at the SOS station before venturing off-piste. Skiing off-piste is always at your own risk.