Tobogganing – or sledging – is hugely popular winter sport in Switzerland. Officially there are 150 toboggan runs but in reality there are many more, with St. Moritz home to 12 specially carved runs designed for maximum fun for all the family.
Tobogganing is a great sport. Unlike skiing or snowboarding, you need no prior experience to try it. Also, toboggans or sledges are easily available for rent across the resort, and you do not need specialist clothing (see below for what to wear).
St. Moritz and the Engadin Valley have a rich sledging history. The 12 toboggan runs across its four ski areas – Corviglia/Piz Nair, Corvatsch, Diavolezza/Lagalb and Zuoz – range from 200 metres (656 feet) to nearly six kilometres (3.8 miles) in length, and vary in difficulty from beginners to experienced. And, if sliding on runners on the snow has you really hooked, you can move up to a daredevil ride on the Olympic Bob at St. Moritz-Celerina or even the legendary Cresta Run skeleton bob, now open to women as well as men.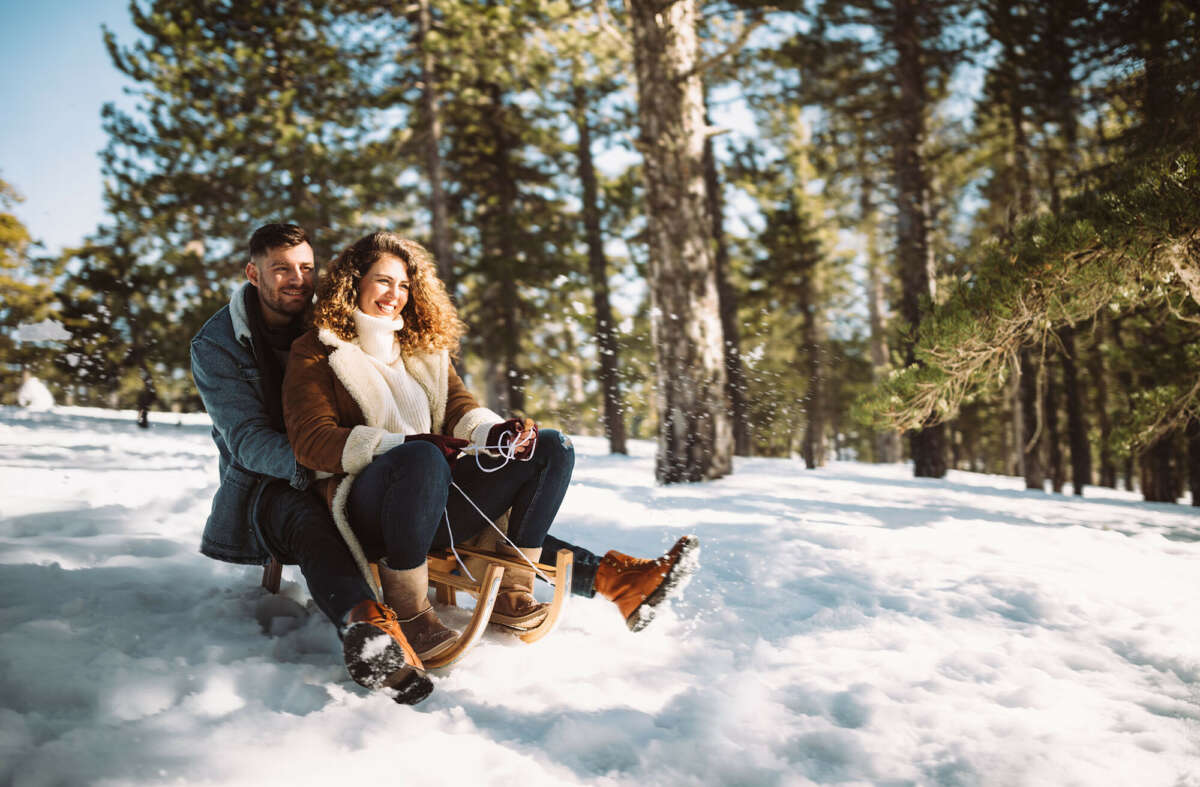 Ski and swimming instructor Susi Wiprächtiger has lived in St. Moritz for 46 years and is a sledging expert, choosing to ride after fresh snowfall across the valley. She advises renting a classic sledge with a soft seat, easily available in St. Moritz and the Engadin – click here for a map of winter sport equipment rental companies.
Wiprächtiger's favourite sledging adventure is the 5.5-kilometre (3.4 miles) Preda to Bergün toboggan run, accessed via a 30-minute train ride from St. Moritz along the scenic Rhaetian Railway that twists its way though tunnels and viaducts, to the small town of Preda at 800 metres (5,906 feet) above sea level.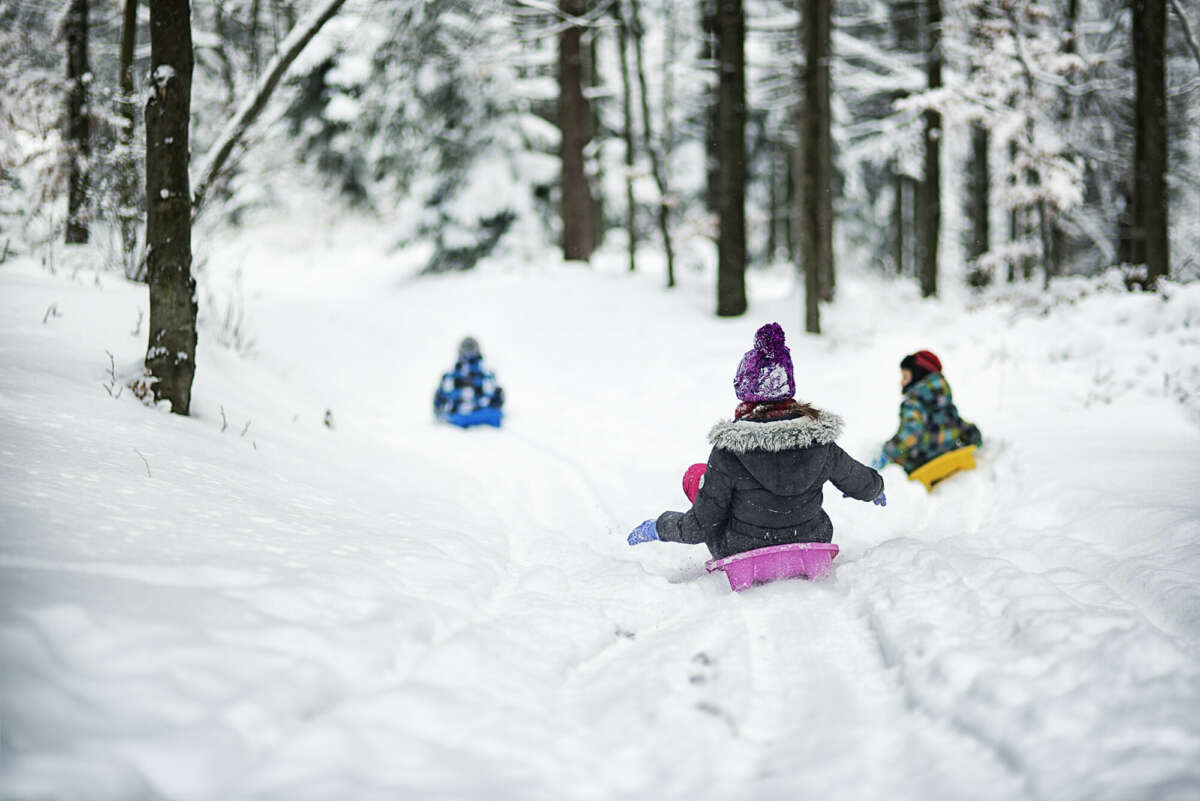 "This toboggan run is not difficult – it's possible for everybody who can sledge," says Wiprächtiger. "It's best to go after a snowfall, then it's not so fast. I also prefer to go down last, so I don't have anyone behind me!"
The part of the railway between Thusis in Switzerland and Tirano in Italy has been a UNESCO World Heritage site since 2008, and on the journey up you can watch others whizzing down the route, which has been specially carved with a perfect, easy gradient. Watch the thrills and spills and get your eye in for the turns. The start of the run is a 30-minute walk from Preda station and serves as a good-warm up for the 400-metre (1,300 feet) or so descent in height as it winds its way down to the valley among spectacular views of the surrounding mountains. By night, this route is the longest illuminated toboggan run in Europe, open throughout the winter from Tuesday to Sunday.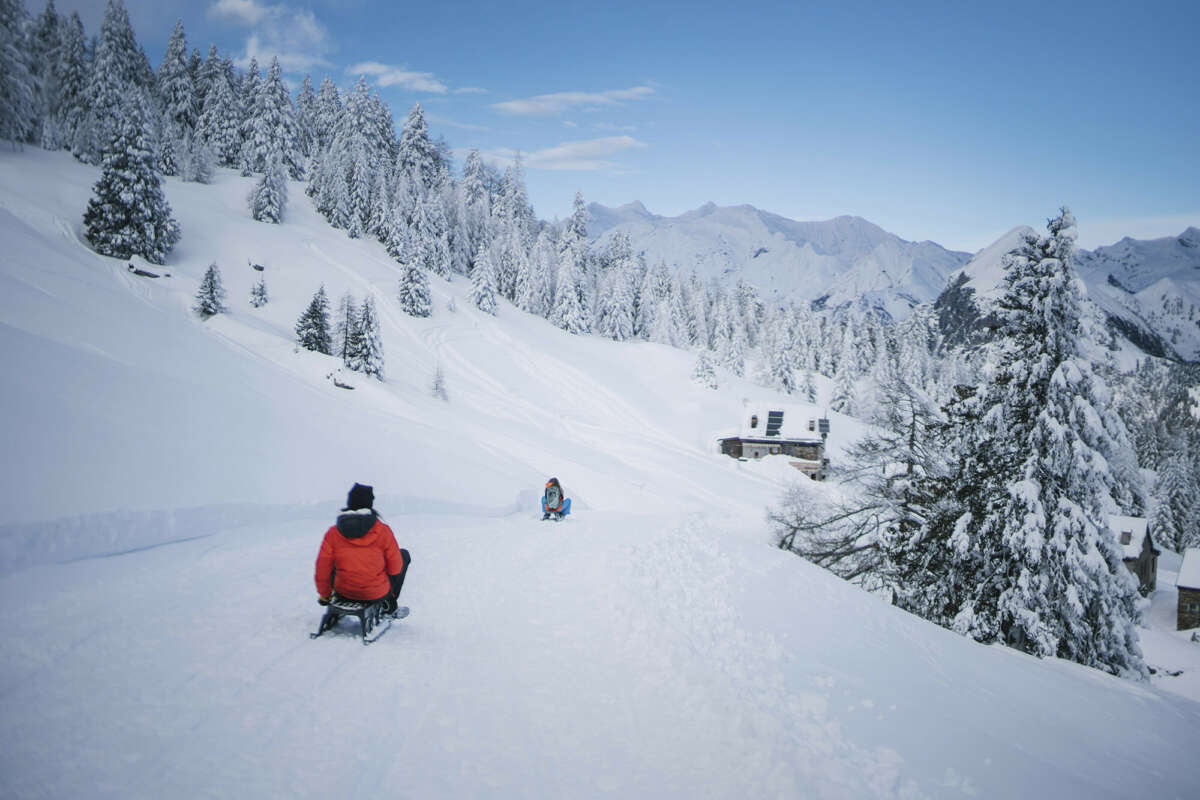 For the adventurous
For a real adrenalin kick, Susi recommends the Muottas Muragl toboggan run. Reached by a long, steep funicular ride during which, like the Rhaetian Railway, you can watch tobogganists speeding down, negotiating bends. Emerge at the top station and take in the panoramic views of the Engadin Valley before embarking on the 4.2-kilometre (2.6 miles) toboggan run, a ride of around 15 minutes and more than 718 metres (2,356 feet) of vertical. "It is very exciting but only for good and experienced sledgers," adds Wiprächtiger. "At the beginning it's very fast – a lot of people fly out of the first two or three curves and further down in the forest the track is quite narrow and steep. There are 20 curves in all, and I like to go there only after a fresh snowfall so the trail is a bit slower."
And for families and children, the one-kilometre Laret to Lake Sils toboggan run that winds through the God Laret larch forest to the shores of Lake Sils is perfect. It is easy and quiet, but you have to climb by foot to the starting point at Fexerstrasse.
These are just highlights — to find many more tobogganing routes, from easy to difficult, long to short, visit here.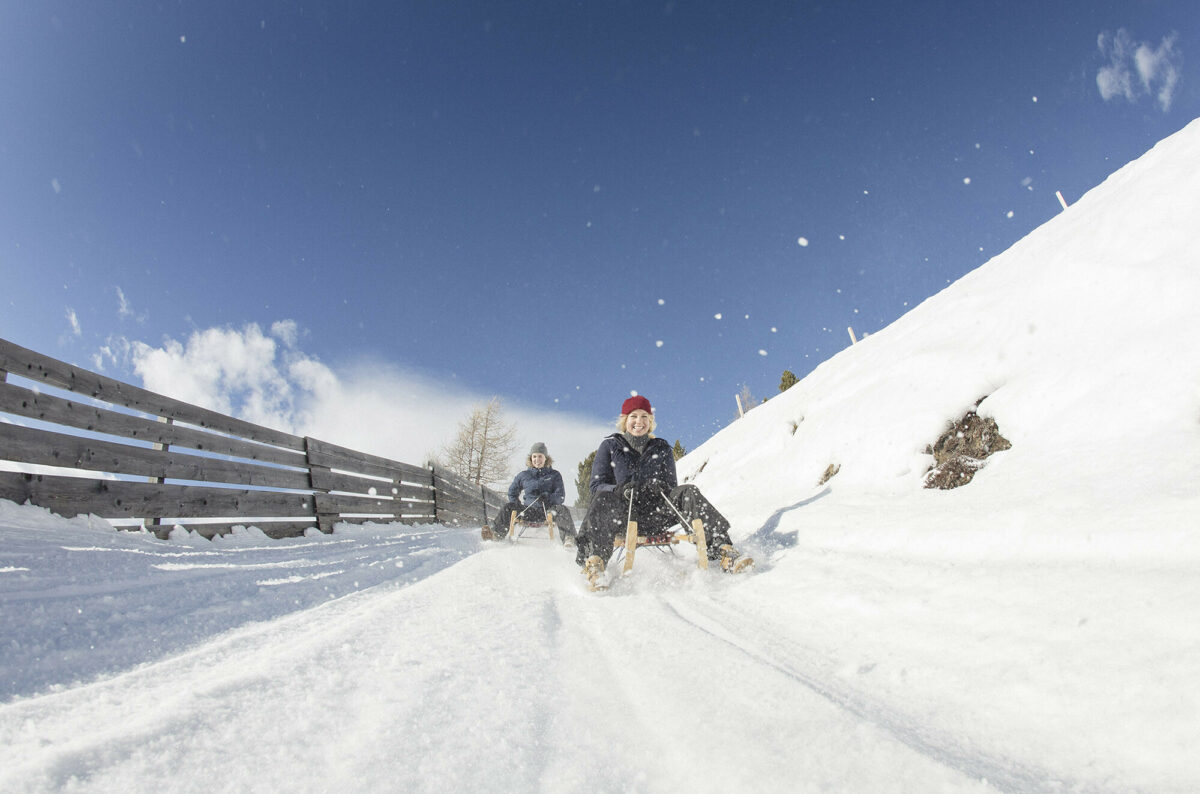 What to wear tobogganing
Wear warm, waterproof clothes – ski jacket and trousers if you have them – as well as ski gloves, to protect your hands. A ski helmet is vital, as are winter boots that are supportive around the ankle and have good, firm soles to grip on the snow when you need to stop. Make sure your jacket is done up and you have everything tucked in, including your scarf, so nothing can get caught in the runners.