We all need a holiday right now and there's nothing like the clear blue skies, fresh mountain air and spectacular scenery of St. Moritz and the Engadin to revitalise you and your family.
Everything about this extraordinary Swiss setting, from the mountains to the lakes and the forests, beckons you to explore and discover more, and there is an abundance of pursuits on offer to help you do just that.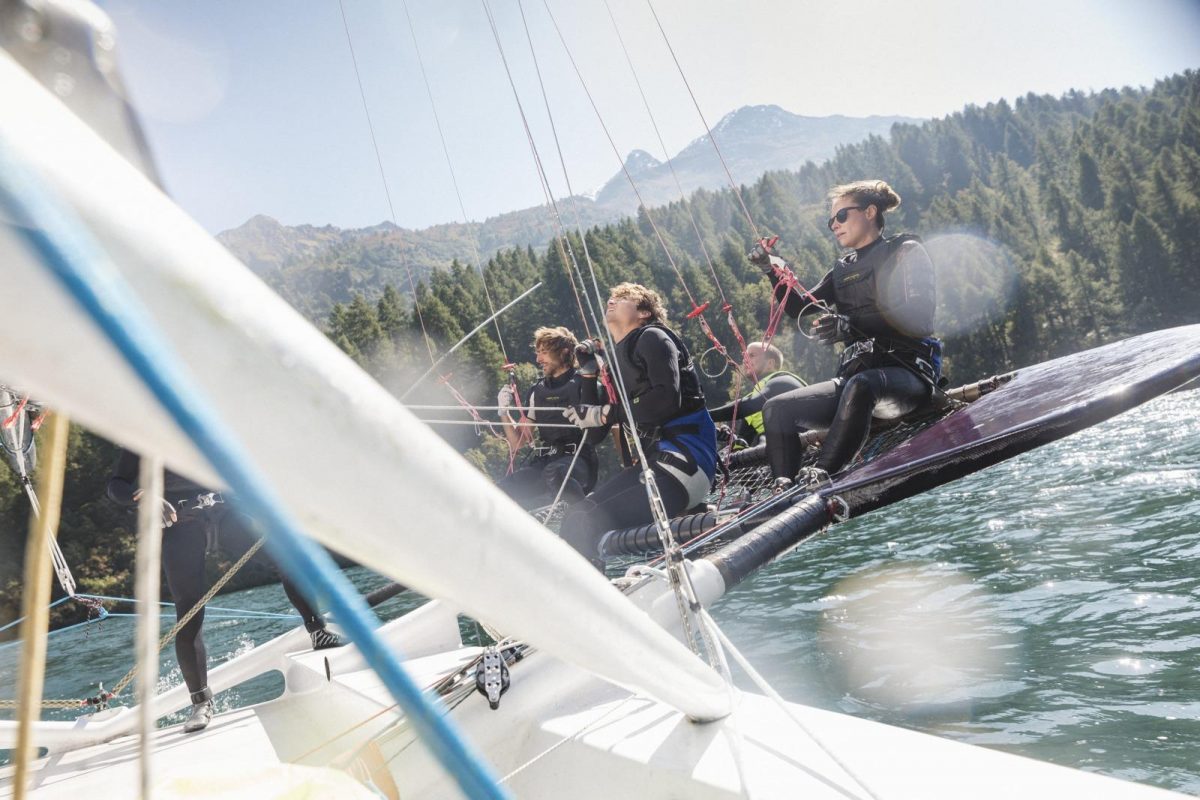 Watersports and air adventures
Why not try a new outdoor adventure? The Engadin Outdoor Centre offers thrilling river rafting tours along the beautiful Inn River, with white water options for those seeking adventure or a family-friendly scenic tour, providing fun for all ages. If you are a fan of watersports, the Engadin offers plenty more opportunities, from wind surfing, kite surfing, paddle boarding and sailing on Badrutt's Palace Hotel's own boat on Lake St. Moritz or Lake Silvaplana, to swimming in picturesque Lej da Staz, which is only accessible by foot or bicycle. In fact, the Engadin is the perfect place to try watersports as the Maloja wind that flows through the valley creates the ideal conditions. To see if adrenaline sports might be for you, read our interview with kite surfers Sophie Mathews and Tom Court.
If you seek airborne activities, then paragliding or helicoptering will create unforgettable moments. You can join a professional paraglider as you swoop down over the rooftops of St. Moritz, or at the nearby Samedan airport you can enjoy helicopter trips year-round – the view takes in the majestic peaks of Piz Bernina and Piz Palü, which will take your breath away.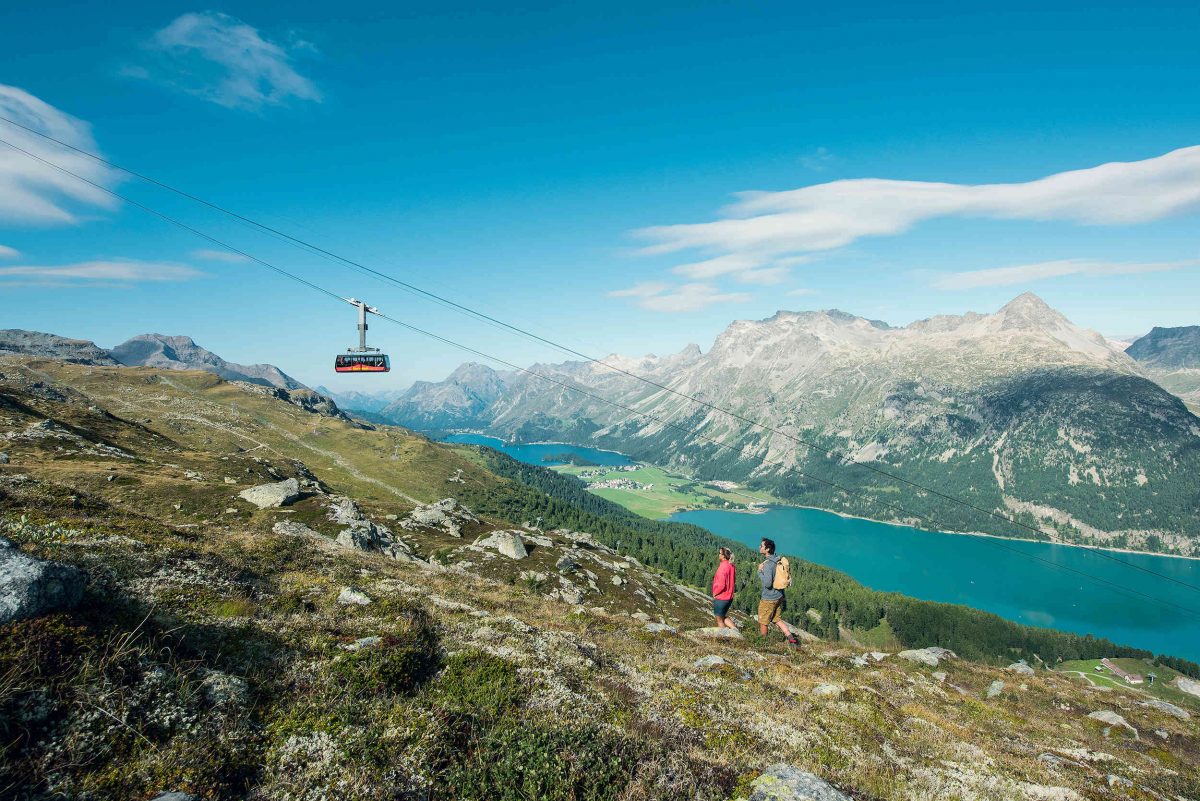 Hiking and cycling
For guests who prefer to keep their feet firmly on dry land, there is a wide variety of hiking trails that start within walking distance of Badrutt's Palace Hotel, such as the lake trail along Lake St. Moritz to Lej da Staz, and options for hikes that take just a few hours to a full day. Read more here.
Or you could tackle the trails on two wheels and enjoy stunning views from the mountains of St. Moritz. Simply make your way up Corviglia and Piz Nair using the cable car or funicular railway and enjoy the trails. But don't worry if you need a bit of help – the Palace offers e-bikes to rent, so you can still enjoy the wonderful mountain cycleways with an added boost. Discover our favourite routes here or speak to the hotel's concierge if you would like a guide to show you the way.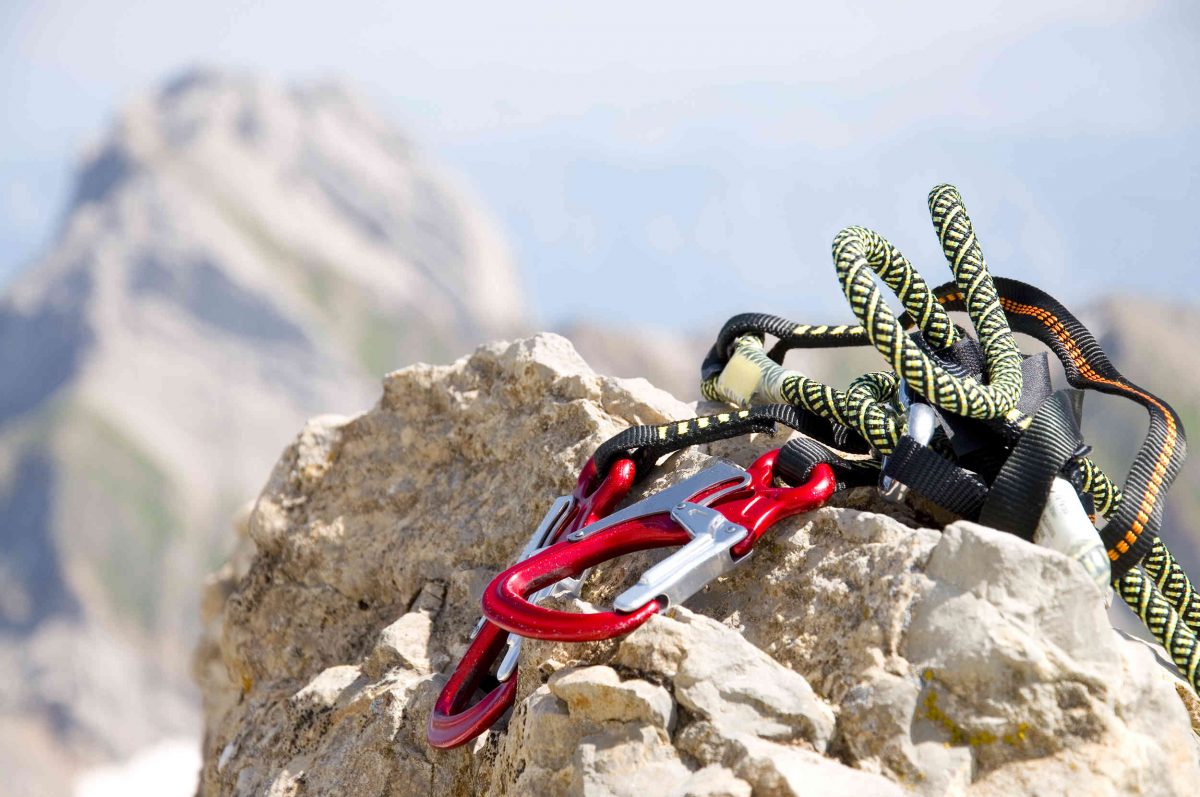 Horseriding and climbing
Prefer to try four legs? Head to the Engadin River Ranch, an organic farm with calm and friendly horses who will escort you through awe-inspiring landscapes. If the gentle slopes and soft shorelines don't offer enough of a challenge then you can test your mettle at the Pontresina Mountaineering School, a short drive from the hotel. Offering guided climbs and bouldering suitable for all levels, you can get up close to the landscape. If the weather is less than clement, Serlas Parc offers indoor climbing with an inspiring view of the mountains.
Tennis, basketball and golf
Badrutt's Palace offers exceptional facilities for a range of sporting activities, too. From tennis and basketball courts to the fully equipped fitness centre with state-of-the-art Technogym equipment and yoga room, you can play alone or engage with an instructor to hone your fitness and sporting prowess. If you fancy a round or two of golf, nearby Engadin Golf Club offers two 18-hole golf courses, Samedan and Zuoz-Madulain. Discover more here.
Dining and al fresco eating
Badrutt's Palace also provides exquisite dining experiences. With four restaurants open this summer, you can simply relax on the property and enjoy wonderful food during your stay.
Of course, the perfect accompaniment to your meal is a glass of wine. Select your tipple from the hotel's distinguished wine cellar containing more than 30,000 bottles of champagne and wines from all over the world – a visit to the wine cellar with Head Sommelier Daniel Kis can be arranged.
No summer visit to St. Moritz is complete without a picnic or barbecue in the great outdoors. You're spoilt for choice when it comes to picnic spots, but as an added touch of indulgence the hotel chefs are on hand to prepare your picnic or set up your barbecue as required, so you get to relax and enjoy the views.
Another gastronomic experience no visitor to the Engadin should miss is a visit to the dairy at Pontresina, where you can sit outside and sample freshly made artisan cheeses; you can even see these local delicacies being made.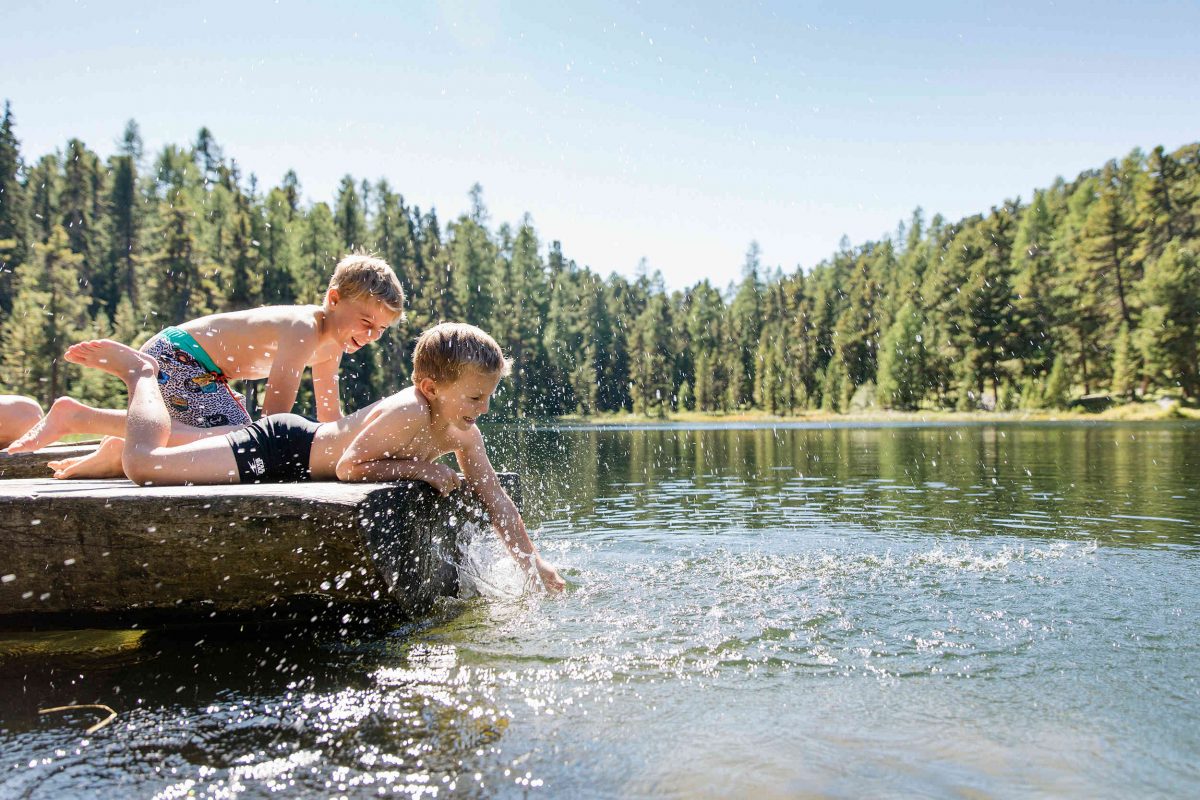 Family fun
Whatever you desire, the concierge at Badrutt's Palace Hotel is on hand to help make your holiday dreams come true. The hotel is proud to offer adventures and relaxation for all the family, including children. There is an outdoor play area including swings, a slide and a sandpit, and the Kids' Club Palazzino arranges a whole host of activities to keep children entertained. From children's massages to yoga for little ones, everyone is catered for, so you can relax and enjoy the summer break you deserve.
Why not ask our concierge about some of these summer activities in St. Moritz? We look forward to welcoming you!