From home gymnasiums and Peloton challenges, to clawing back hours of the day by working from home, across the world the pandemic has forced us to focus on our wellbeing. One sector that has embraced this is the 'functional drinks sector', also known as 'wellness drinks'.
It seems that drinking eight glasses of water a day is not enough for consumers. According to market research, a large number of consumers are now interested in premium soft drinks that contain additional 'functional' benefits.
Dr Stacey Lockyer, Senior Nutrition Scientist at the British Nutrition Foundation, explains: "These aren't defined terms, but functional foods are often thought of as those containing added components and therefore may have health benefits beyond the nutrients that food would traditionally contain."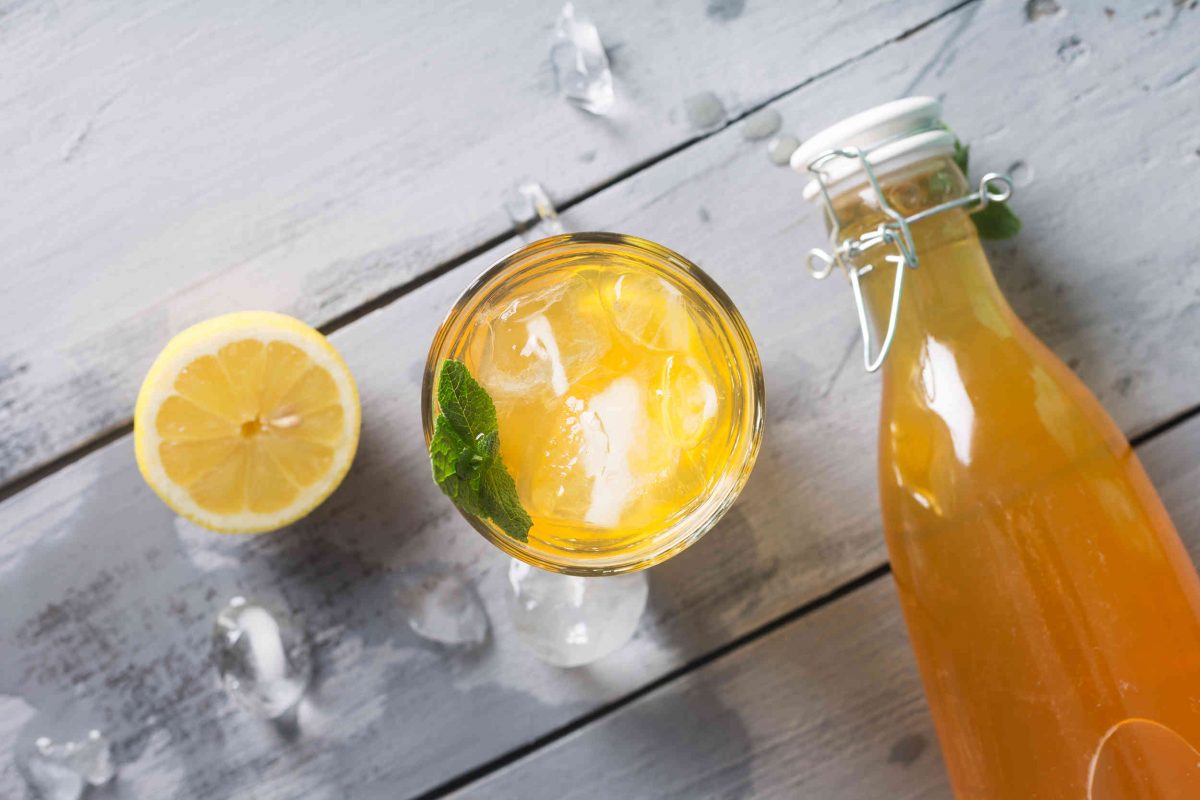 Search 'wellness drinks' on Google and you will be met with a flurry of images of brightly coloured bottles offering what seems like eternal life in one mouthful. There is kombucha, a fizzy drink of fermented green or black tea said to be good for digestion and boosting energy; kefir (fermented goat or cow's milk high in nutrients and probiotics), which claims to be good for the gut; apple cider vinegar (fermented apples), also thought to promote gut health; CBD drinks, with the main active ingredient of cannabis believed to help with stress relief; and more.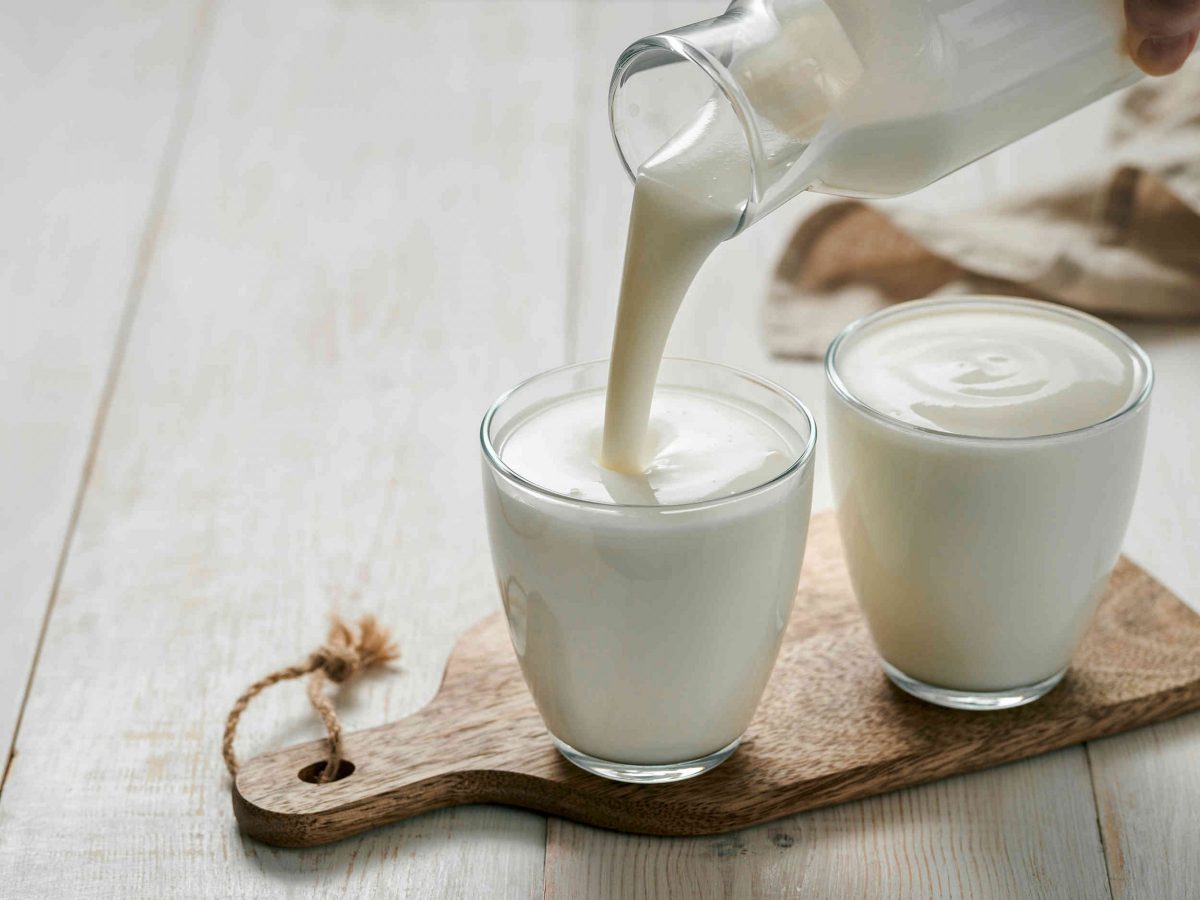 Shopping trends show the popularity of wellness drinks, too. Grand View Research found that the global kombucha market was worth an estimated USD1.67 billion in 2019 and is expected to reach USD 7.05 billion by 2027. Meanwhile, the global kefir market is expected to reach USD1.85 billion by 2023, according to Statista.

But can these drinks really do all they claim, from boosting immunity to fighting fatigue and aiding sleep?
Dr Lockyer explains that for a health claim to be authorised, the scientific evidence must be scrutinised by experts in the field. "There are currently no authorised health claims for kombucha, apple cider vinegar, matcha tea or CBD per se in Britain or the EU. However, some products are made using sufficient quantities of added ingredients that do have authorised claims, such as zinc, which has 18 associated authorised claims, including 'zinc contributes to the normal function of the immune system'."
Any time a health trend creates a buzz, it is best to look at the source of the idea. And the idea of adding natural ingredients to food or drink to aid health is centuries old, and well respected in many cultures. There are some original ingredients that we can incorporate into our daily lives easily without buying a drink off the shelf.
Martha Wiedemann is Associate Director and Wellness Advisor at Badrutt's Palace Hotel in St. Moritz, and a leading Ayurvedic nutritionist. "The Ayurvedic perspective focuses on various ingredients, which can be put together as an infusion. These infusions can help to improve sleep, aid digestion, stimulate metabolism or cleanse and detoxify," she explains.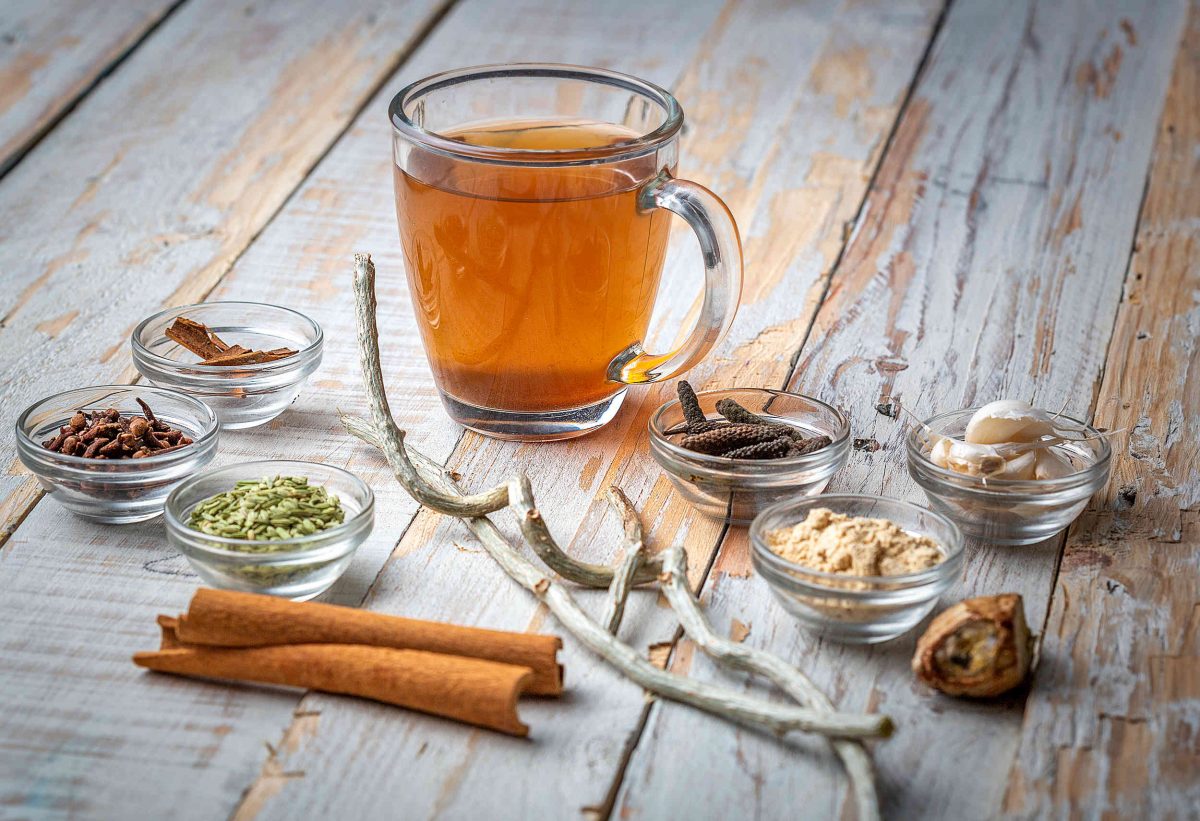 The Ayurvedic diet is not so much a diet as it is a way of living, and being mindful of how we drink – as well as what we drink – plays an important part.
Mrs Wiedemann adds: "Ideally, drinks should be consumed warm or at body temperature. Avoid iced drinks as the body has to work at bringing it to body temperature before absorption, and cold fluids provoke stagnation and interfere with the natural process of digestion and elimination."
Another simple drink that uses infusions is tea. Kasim Ali, founder of Waterloo Teas – the largest independent specialist tea importer in the UK – has noticed a dramatic increase in people searching for teas that promote wellness: "There's been a definite move away from black teas with milk to wellness and herbal blends – lots of people are looking for things to boost their immune systems, such as turmeric, ginger and vitamin C," he says. "We've really noticed more people thinking about the beneficial effects of the tea they chose, as well as the flavour."
Mrs Wiedemann suggests taking different drinks at different times of the day to achieve specific results. "Cleanse first thing in the morning with water mixed with fresh lemon juice. Juice the lemon as soon as it is cut," she says. "Lemon acts as a cleanser and becomes more alkaline in the body.
"If you suffer from digestive issues, then it's best not to drink half an hour before a meal, and as little as possible during the meal, as it dilutes the body's natural digestive fluids."
And, at the end of the day, ginger helps with the digestive process: "Try adding a scoop of spirulina powder and fresh coriander leaves to help remove heavy metals from the body," adds Mrs Wiedemann.
Whatever we choose to drink to boost our health, let us not forget a simple glass of water (at body temperature). Dr Lockyer agrees: "In most cases, the best choice of drink is plain water as it hydrates us without contributing any calories to our diet."