Electric light was one of the most important innovations of the Belle Époque, not least because it flattered people's complexions. This was an advantage over gaslight, which gave people an unnatural hue as seen in the garishly green face of dancer May Milton in Henri Toulouse-Lautrec's painting At The Moulin Rouge.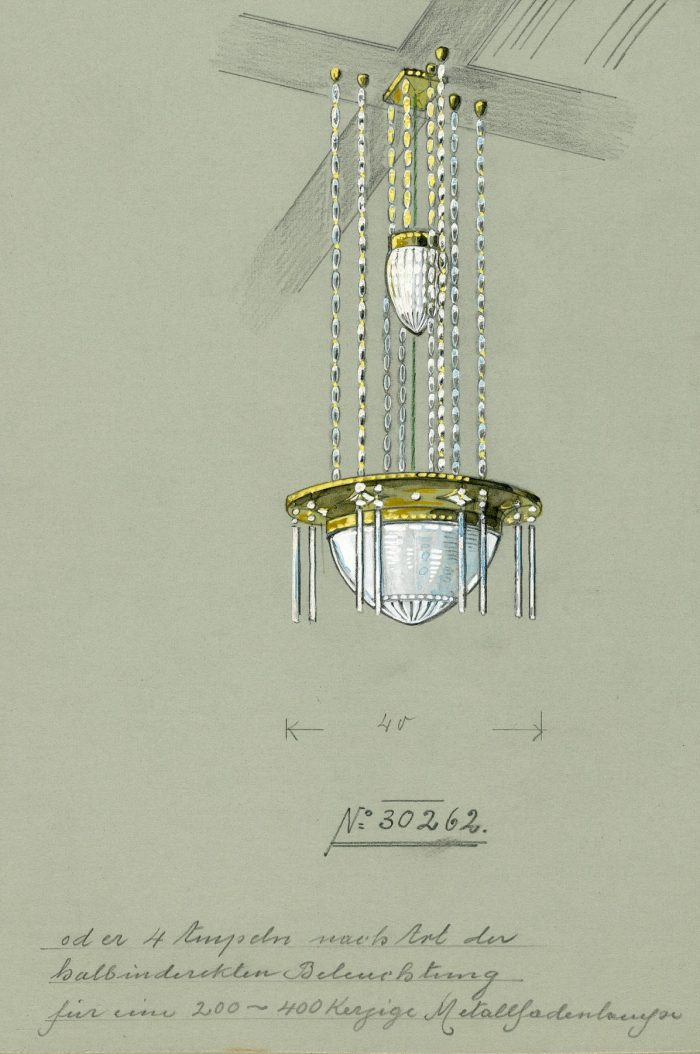 Caspar Badrutt installed electric bulbs at the Kulm Hotel and electric light at the newly built Badrutt's Palace Hotel, both in St. Moritz, in the late 1800s. In December 1930, one John W. Townsend wrote a letter to Hans Badrutt recalling the event:
"I have been reminded of these times by [Thomas] Edison's recent celebration of the 50th anniversary of his discovery of the incandescent electric lamp. I remembered when your father introduced the electric light into his hotel in 1879 and looked up my old letters I wrote at the time. I gave a very vivid description of the event on 18th July, when 100 guests were seated at dinner, not knowing of the coming event and suddenly the room was a blaze of light, compared with the old dim gas lights. Everyone rose and shouted, waving their napkins. There was a great excitement, as few had seen such a light before."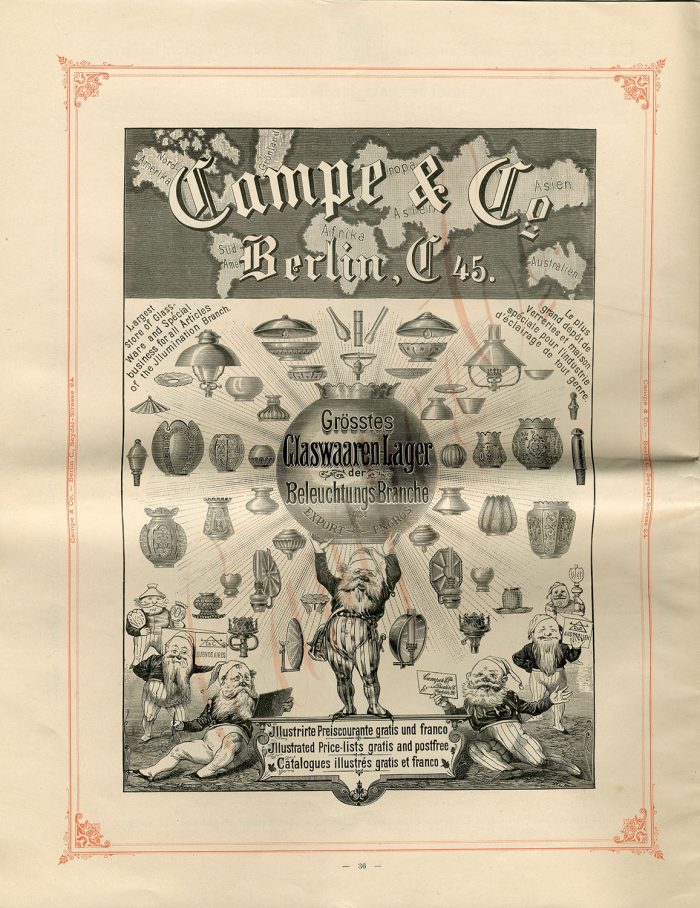 From that first light, the Badrutt family seem to have cultivated an interest in attractive lamps. We can see this in the hotel archives, which include a lamp catalogue from the German Campe & Co. in Berlin and the 1904 designs for the premises illustrating wonderful billiard lamps. The variety of lamp shapes in Badrutt's Palace Hotel is remarkable. There are even apple and plum-shaped lampshades. If you go through the hotel's hall and corridors as a guest today, you discover a great number of different original lamps from between 1896 and 1912.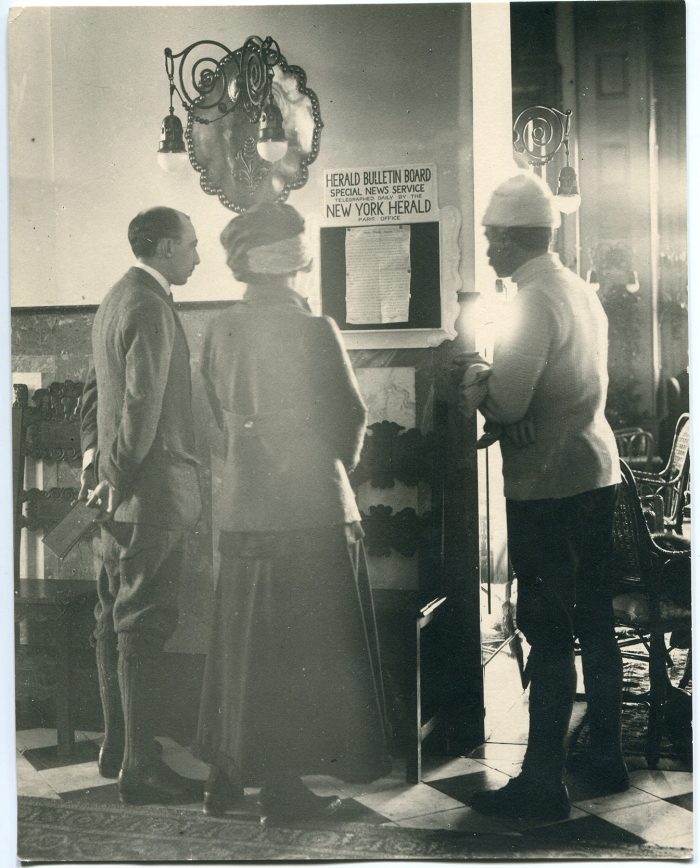 When the Madonna portrait was placed in the hotel's former library in the early 1900s, a special ceiling light was also installed. This consists of a shade with a night sky from which a number of simple egg-shaped glass lamps hang. In addition, there are some ornate metal lamps, which originally hung in the Grand Hall around 1900, now hanging in the passageway above the concierge's lodge and in the passage to the second floor.
The rarest lamps are in the Embassy Ballroom. These lamps were mounted in the new Banquet Hall in 1937, however they were installed the wrong way round so that the big glass sphere shades – which were fashionable at the time – would fit. As it is difficult to find spare glass spheres today for these old-fashioned lamp-holders, the white spheres are specially made in the historic Glasi Hergiswil glass factory for the hotel.
Today, more than 20 different models of lamps decorate the walls and ceilings of Badrutt's Palace Hotel, bearing witness to the hotel's 125-year heritage.