These unprecedented times have shown us that anyone can become a victim to ill health. It is the reason so many of us are mounting a response and looking at how we can build and maintain stronger immunity.
Stress, anxiety and poor mental health – defining features of our times – are widely acknowledged as key to depressing the body's immunity. The result is we are more likely to fall victims to coughs, colds and viruses, and wounds or injuries will take longer to heal. "Long-term stress debilitates immune function, which inadvertently makes the body prone to disease," explains Martha Wiedemann, Associate Director and Wellness Advisor at Badrutt's Palace Hotel. "The immune system protects us from the invasion of bacteria, viruses and other pathogens."
Anyone who has worked extra hard leading up to their holiday only to fall ill with a cold or sore throat the minute that they arrive at their destination can attest to this phenomenon.
It is difficult to avoid all sources of stress, but there are ways we can reset the body's stress responses and reinvigorate our immune system. One method is to induce the 'relaxation response' through techniques first developed in the 1970s at Harvard Medical School by cardiologist Dr Herbert Benson. "The relaxation response is the opposite of the stress response. It is a state of profound rest that can be elicited in many ways," Dr Benson explains.
There is no finer place to trigger the relaxation response than during a stay at the Palace. And your journey to better health begins at Palace Wellness, a sumptuous spa that has been carved out of the rock in the hotel's basement.
"The awe-inspiring beauty and the pure, clean air of the Engadin is captured throughout Palace Wellness," explains Mrs Wiedemann, a renowned expert on wellness. "It has been designed to give special attention to the energy flow within the building, which delivers a sense of harmony. The tranquil zones (lunar) are positioned on the left and the active zones (solar) are positioned on the right.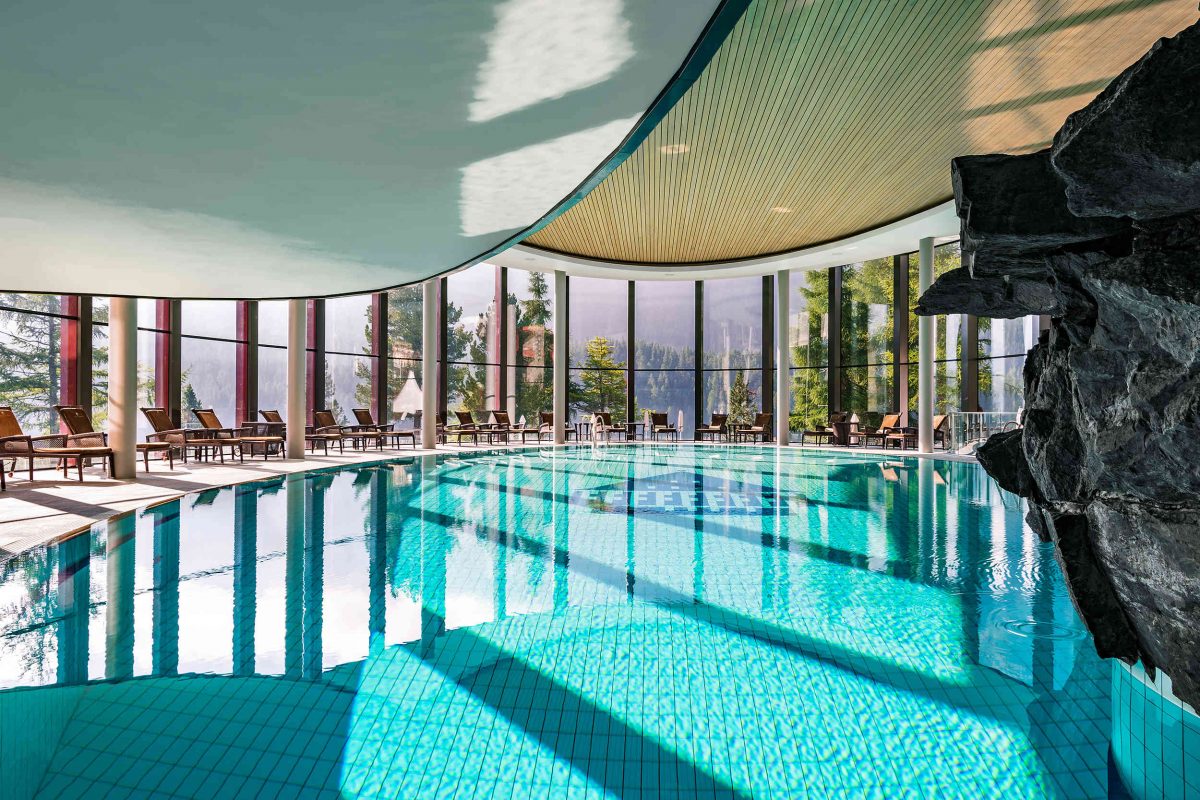 "Palace Wellness has a holistic approach in that we aim to improve total health rather than eradicate symptoms, and many of our clients come back because of this," says Mrs Wiedemann. "Our spa menu offers a wide range of massages and therapies, which are specific in treating various ailments. The fundamental goals of all these treatments are to break down and remove the toxins and then to oxygenate, nourish and enliven the body. This is key in improving the function of the immune system."
You can do as much or as little as you like when you visit the spa. Take a treatment or two, work out in the state-of-the-art gym (moderate exercise is also wonderful for boosting immunity), enjoy a yoga or meditation class, do a few laps in the indoor pool as you admire the Alpine views or take in the fresh air while swimming in the heated outdoor pool. It is a truly heavenly and health-giving experience.
Born in Singapore with origins from Kerala, India, Mrs Wiedemann oversaw the CHF70 million expansion of Palace Wellness to incorporate the Eastern philosophies of Ayurveda and Feng Shui, and she draws upon Ayurvedic teachings in particular to offer treatments and practices designed to unite mind, body and soul. Never have they been more needed.
"I often suggest that a wellness journey starts with an 80-minute massage to relax the body – there is enormous healing power in therapeutic touch," she says. "A massage will ease tension, promote circulation, stimulate the lymphatic function and improve breathing. Our Anti-Stress Massage uses deep, rhythmic massage movements alongside breathing techniques and calming vibrations using Tibetan singing bowls. It's very effective at returning the mind and body to a state of calm."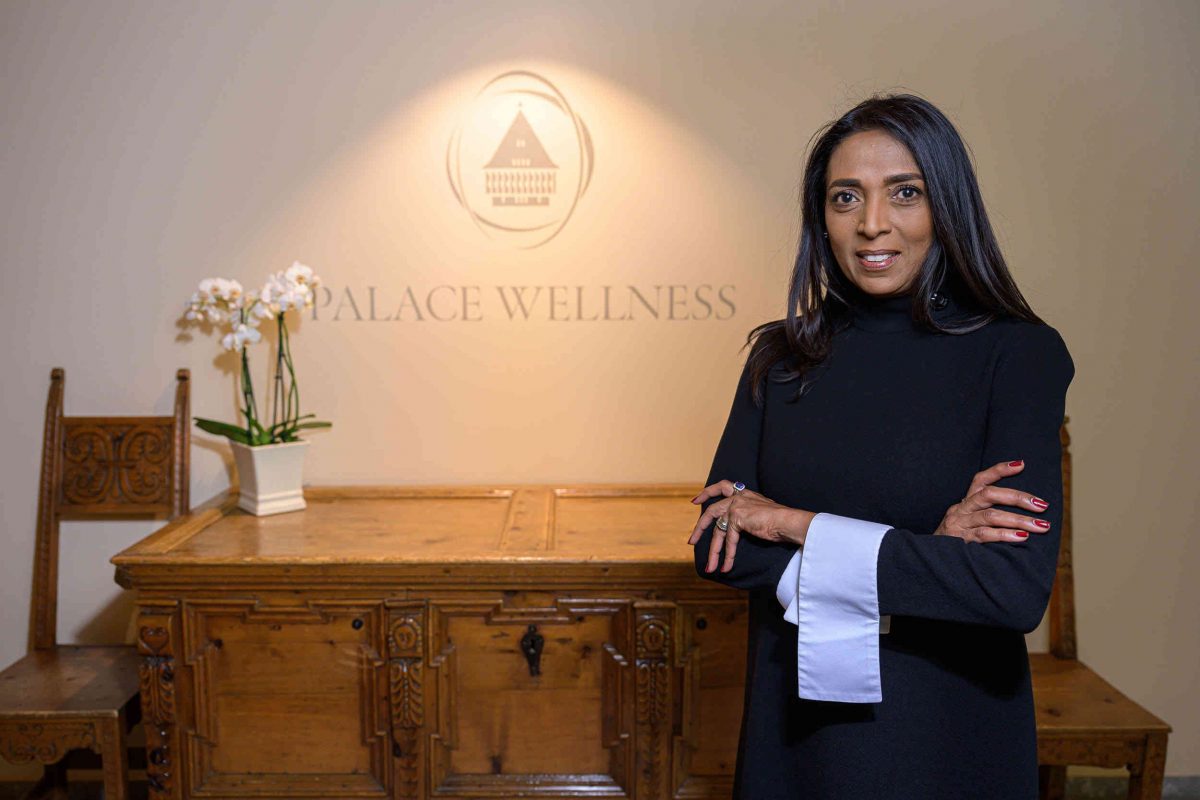 Sleep is another key pillar to boosting the body's immunity. An expert who knows this only too well is Matthew Walker, Professor of Neuroscience and Psychology at the University of California, Berkeley, and author of the best-selling book Why We Sleep. "No aspect of your health, wellness or biology will get away unscathed with sleep deprivation," he explains. "I think a good analogy is that of having a broken water pipe in your home. The damage will leak down into every nook and cranny of your house – or if we're talking about too little sleep, your physiology."
Happily, though, you can enjoy an abundance of rest and relaxation at the Palace. While the hotel beds are consistently praised by guests for their extreme comfort, you can also recline in a fluffy robe on one of the poolside loungers at Palace Wellness while watching the sun dip below the mountains. If you are looking for a little more privacy, a Spa Suite with individual wet-zone facilities, including a steam room, sauna and Jacuzzi, is another option. "Couples can also enjoy treatments together. It is the ultimate way to destress," adds Mrs Wiedemann.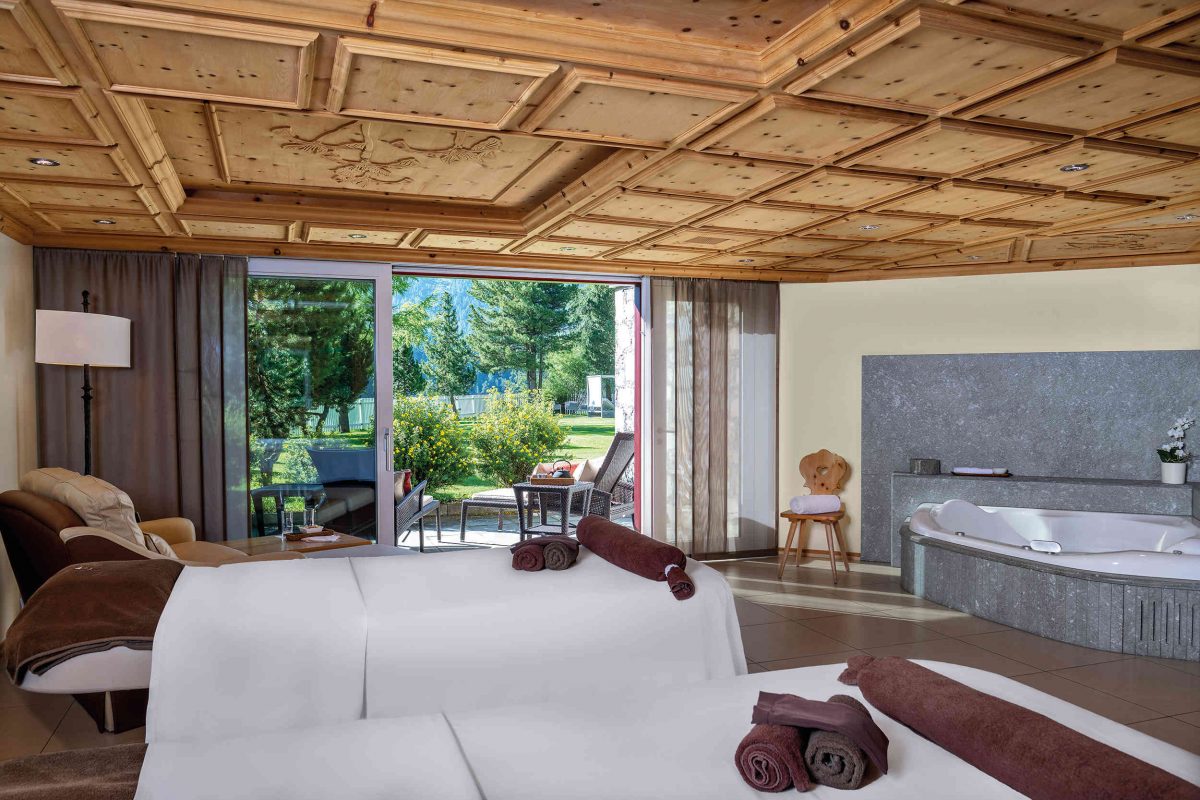 At an elevation of 1,822 metres (5,978 feet), the Alpine air of St. Moritz is all you need to tap into one of the most important immunity-boosting and stress-relieving wellness practices – deep breathing. And you can do this on a summer stroll or hike, or skiing on the snowy slopes. As Mrs Wiedemann says: "It is often the mind that manifests stress within the body. It is therefore important to instill a sense of peace through pranayama [the practice of controlling the breath in yoga] and meditation."
Many health and wellness experts are currently expounding the benefits of deep breathing. But it is nothing new. Everyone from the Greeks to Buddhists, Hindus to Native Americans, understood that proper breathing was essential to good health. In 400 BC (Before Christ), Chinese scholars wrote books on breath, believing it could be both a medicine and a poison, depending on how it was used. And pranayama dates back thousands of years.
What is relatively new is the body of Western science that has found that poor breathing habits cause or exacerbate everything from anxiety to asthma, colds to insomnia. Advocates claim correct breathing can boost your immune system, improve autoimmune conditions, transform your sleep and even help you lose weight.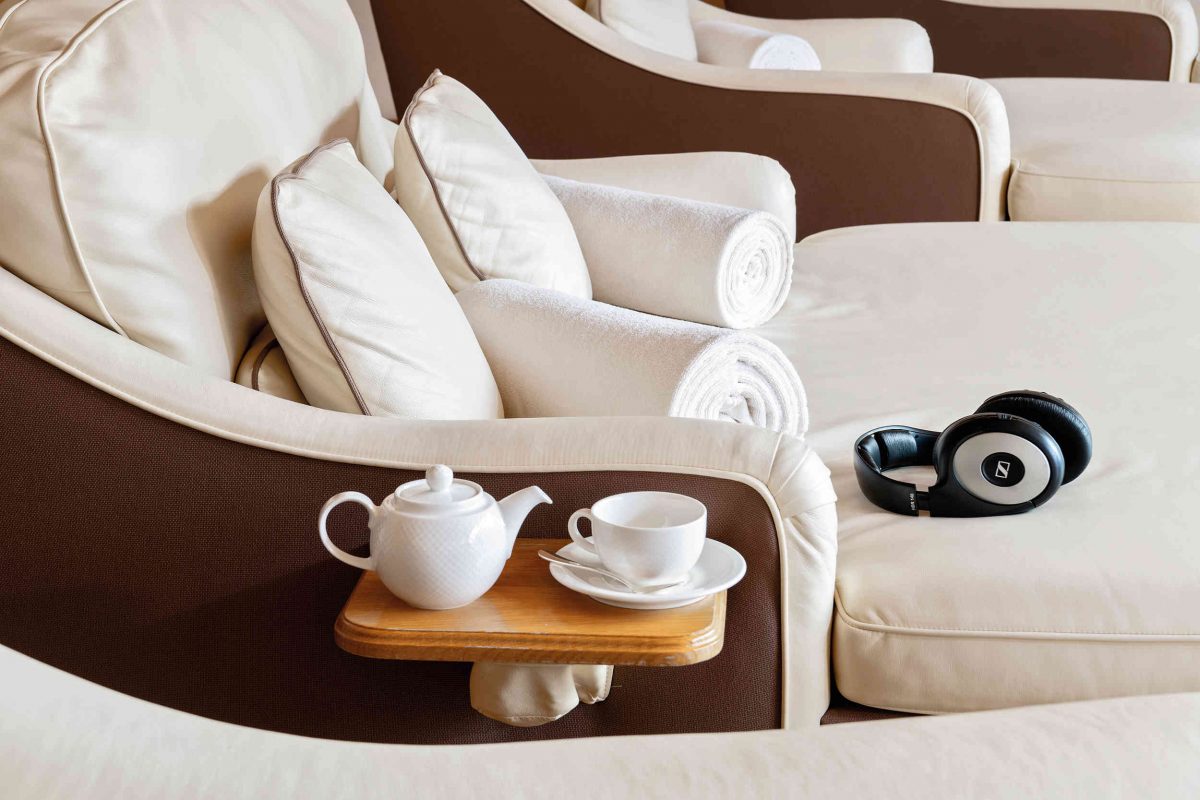 But what is 'good' breathing? Firstly, it should be 'slow and low'; breathe slowly down into your diaphragm, breathing in for five seconds and out for five seconds. Secondly, breathe through your nose not your mouth; the nose filters, heats and treats raw air and stimulates the release of hormones and nitric oxide, which helps to regulate blood pressure and increases oxygenation throughout the body. Just a few minutes of inhaling and exhaling through the nose has been found to lower blood pressure by up to 10 or 15 points.
As well as focusing on your breath, be sure to look at and appreciate the things around you, bringing your mind back to the present moment rather than letting it wander. This is much easier to do among the majestic mountain scenery of the Alps, but the lessons you learn here can be applied back home.
"Keeping body and mind well and fit in the pristine natural surroundings of the Engadin has a long-lasting positive impact on health," adds Mrs Wiedemann. "The experience can be profound and transformative. Guests who take our yoga and meditation classes often find ways to implement them into their daily lives. Our fitness and lifestyle coach is also a massage therapist who helps guests with better workout programmes to strengthen their physique and prevent sports injuries. Many guests take home the message of self-love and self-care." And there is no better holiday souvenir than that.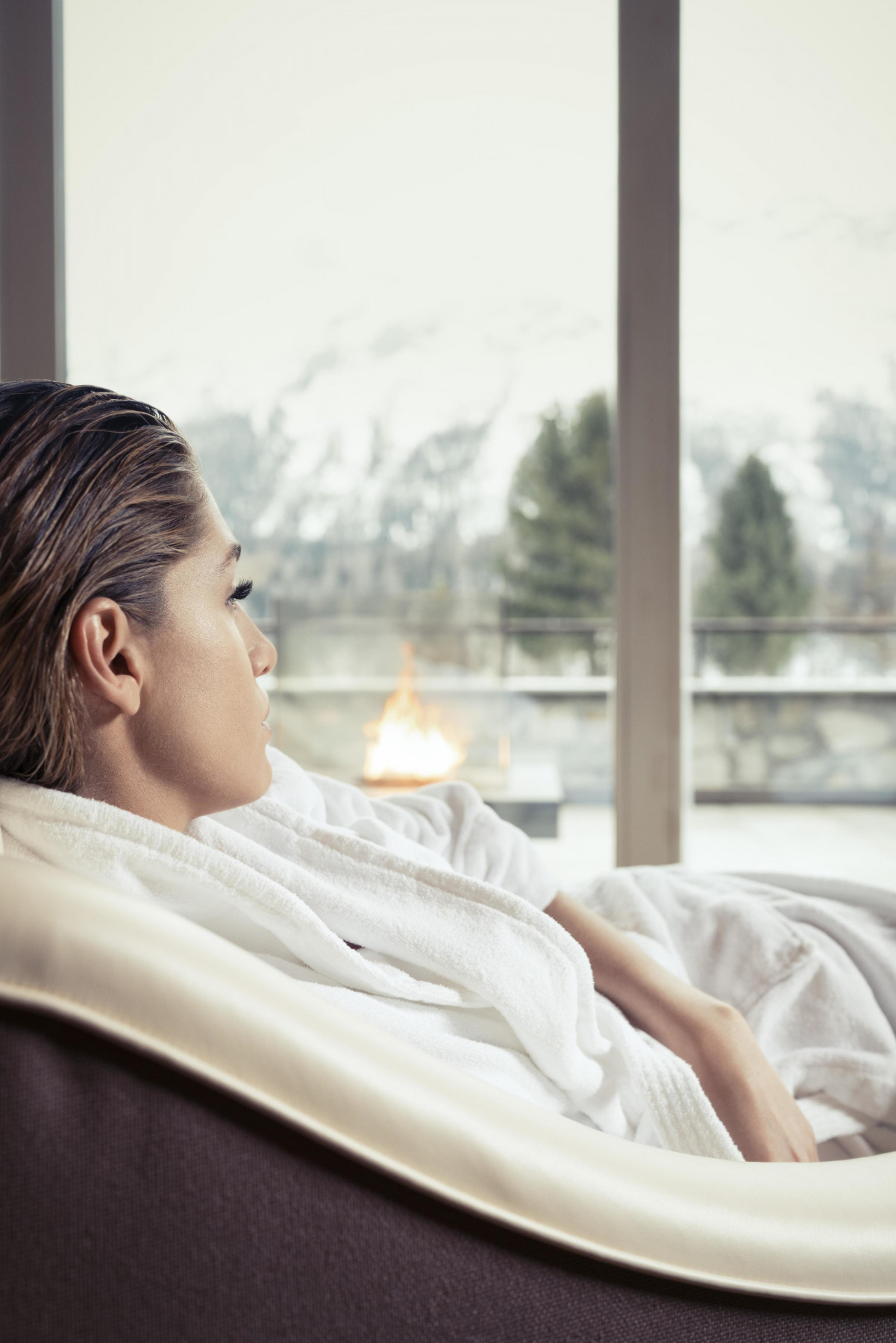 Enhance your wellbeing
Revitalise, restore and rejuvenate body and mind at Palace Wellness spa and wellness centre at Badrutt's Palace Hotel – for more information, visit badruttspalacehotel.com