There is something magical about slowly entering a cold lake or stream, high up in the mountains – particularly after a sweaty hike. As you strip off layers of clothing and feel the tingle of cool water on your skin, it can literally take your breath away.
It is, as the naturalist and wild swimming devotee Roger Deakin describes, an Alice-in-Wonderland quality. "When you enter the water, something like metamorphosis happens," he wrote in his book, Waterlog. "Leaving behind the land, you go through the looking-glass surface and enter a new world."
Wild swimming is not new – the Hollywood actress Katharine Hepburn swam off the coast of Connecticut every morning well into her 80s – but it is suddenly incredibly popular. Among its celebrity devotees are the fashion designer Victoria Beckham (who built a lake in her garden) and the supermodel Helena Christensen; meanwhile a report published by Outdoor Swimmer magazine found a particular increase in younger and female swimmers.
One reason behind the huge interest in wild swimming is the significant number of health benefits that scientists are only just discovering. There has been a raft of studies that show how cold-water swimming can boost the mood. But there are other brain benefits. A recent study by Cambridge University, for example, found that cold water swimming could stave off dementia. The researchers said that those who swim in cold water have higher levels of a protein linked to the formation of synapses, which could reduce degeneration in the brain.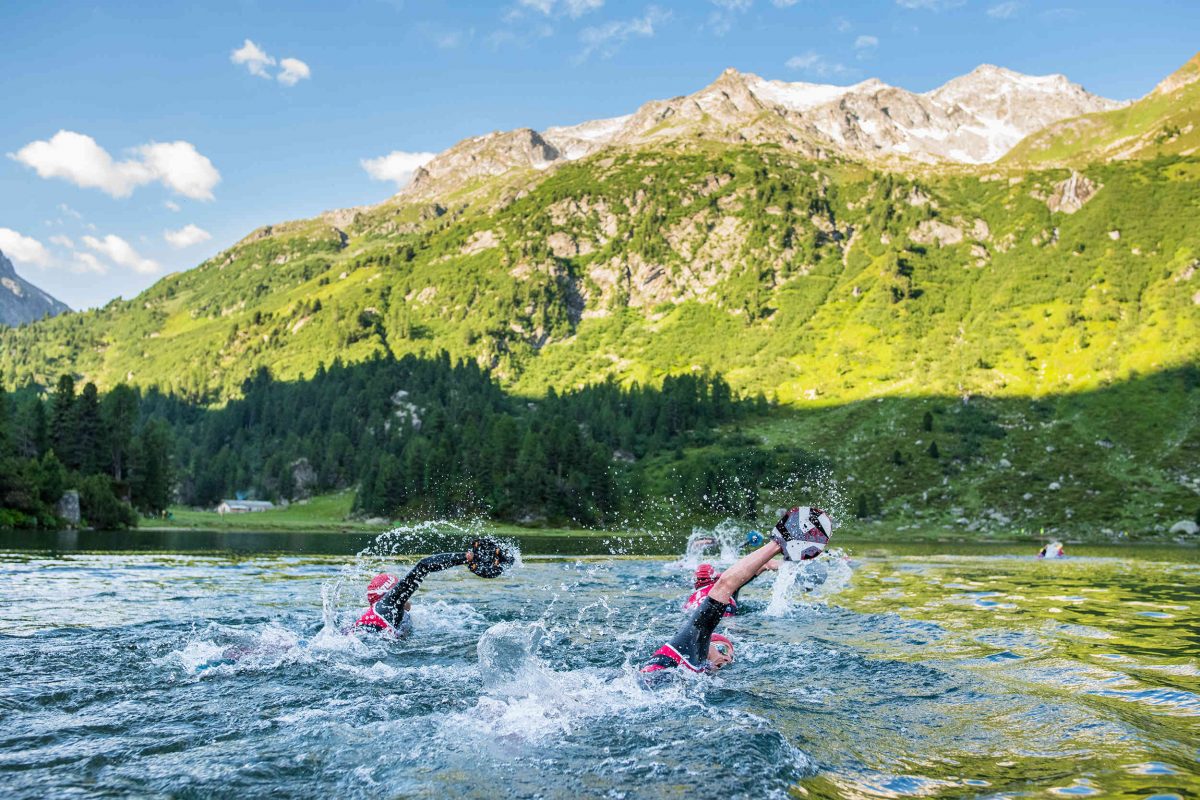 A separate study, published in British Medical Journal Case Reports, found that cold-water swimming may be a treatment for depression. The report suggested that the shock of cold water "stresses" the body and thus adapts it for other stresses, such as those associated with depression and anxiety. In addition, there are the benefits of being out in the natural world: other recent research, published in the journal Nature, found that 120 minutes a week in nature will give wellbeing a further boost.
"During swimming you require lengthy muscular movements and deep, controlled breathing. This will help stimulate the brain to increase nerve cell development and help produce endorphins and other stress-reducing chemicals," sports therapist and former elite athlete Karen Mack, from the wellness brand Well Lab, says. "It's been proven that even just swimming half an hour at a time regularly is known to help you get 40 winks as well as lowering incidences of depression and anxiety." 
It is good for the body, as well as the brain. Other studies have found that regular cold-water swimming decreases inflammation, both in muscles and at a more cellular level, affecting high blood pressure.
Wild swimming is especially popular in Switzerland, where Steffan Daniel, author of Wild Swim, lives. "The Swiss absolutely love outdoor swimming – it's really part of everyday life," he says. "People keep a close eye on the water temperature and when it's just about bearable, you'll see eager swimmers limbering up at the riverbanks or lakesides preparing themselves to jump in. It's very normal to see people floating downriver in Switzerland, even in the middle of the larger cities like Bern, Basel and Zurich."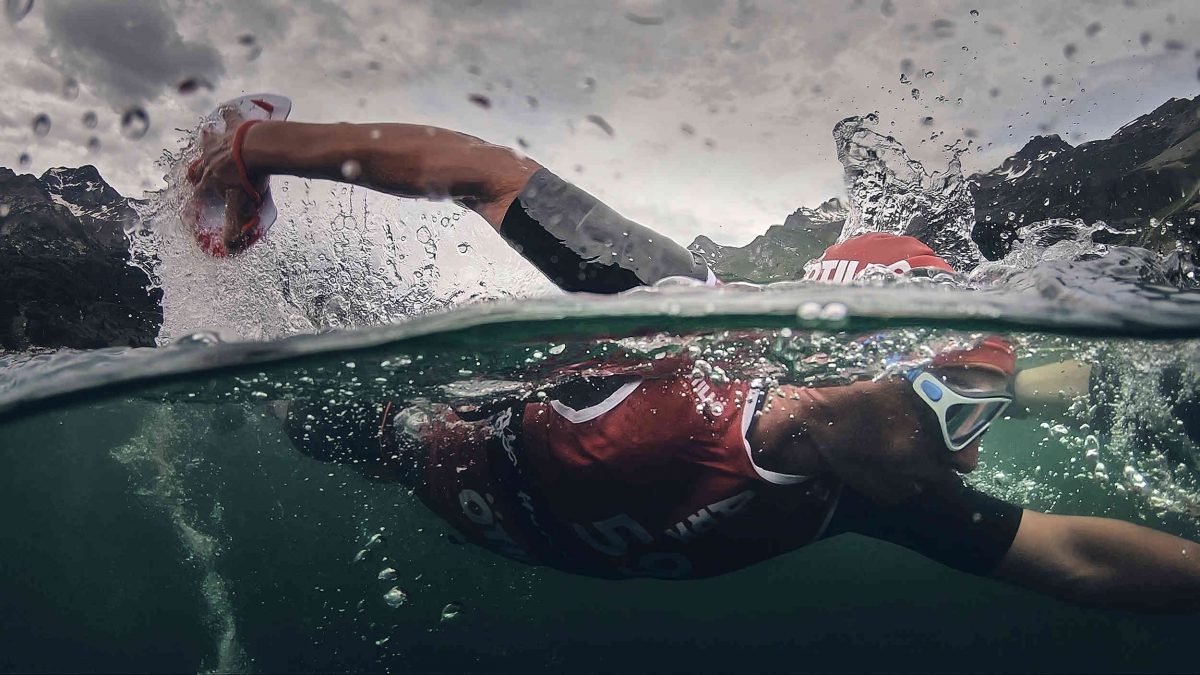 Truly hardy wild swimmers might continue their dips whatever the time of year – even breaking the ice in some areas –but for most people, swimming is only advisable when the weather starts to warm up in mid-spring. Unless the body is used to extremely cold temperatures by swimming every day, it can be extremely dangerous.
One of the most beautiful places in the world to find spots to swim in is the Engadin. "I particularly love the Engadin region due to the diverse landscape and accessibility to nature," Daniel says. "It boasts some of the most stunning water sports spots in the country, such as Lake Silvaplana, a windsurfer's dream surrounded by big mountains. There are also some very special, secluded swim spots in the forests near St. Moritz to take a dip mid-hike. A must-do if you're visiting."
Gazing out over Lake St. Moritz over breakfast at Badrutt's Palace Hotel will get you in the mood for a cold-water dip. A five-minute walk from St. Moritz's Olympic ski jump is Lej Marsch, which sits in forested moorland that forms part of a nature reserve. Meanwhile, Lej Nair, meaning 'black lake', gets its distinctive colour due to the dark, peaty soils of the moorland. As well as trapping the heat for swimmers, the sunsets (and sun rises if you're an early bird) are reflected beautifully for onlookers. 
Daniel says he loves to explore the countryside with a map and his swimming trunks. "I'm always looking for an invigorating dip after a long day biking or hiking in the mountains – I can't think of a better way to recover," he says. "You connect with nature and discover new places – I find the most remote places give you the best swimming experiences."