Running is one of those sports that you can take part in wherever you are in the world – all you need is your trainers, a rough idea of where you are going and a spirit of adventure. And there's no better place to run than St. Moritz, known as the serious athlete's playground, thanks to its high altitude, beautiful scenery and multitude of excellent running routes.
"St. Moritz is one of the most beautiful places that I've ever been, but as a runner the thing that I really love about it is that there are trails everywhere; you step out the door and you are on trails – the variety is incredible," says Elizabeth Egan, a long distance runner and author of Notes from Higher Grounds.
While many Olympians have trained here – the Swiss town has hosted two Winter Olympic Games and is the official Swiss Olympic High Altitude Training Base – you don't have to be a top runner to have fun. Amateurs and novices delight in the scenery and trails alike. "There are lots of routes and hills for those who like a challenge," Egan says. "But everyone is always surprised by how many flat trails there are – more than any of the other popular altitude training venues in Europe, and how easy they are to access from the town. One of the easiest routes is just over four-kilometres (two miles) long."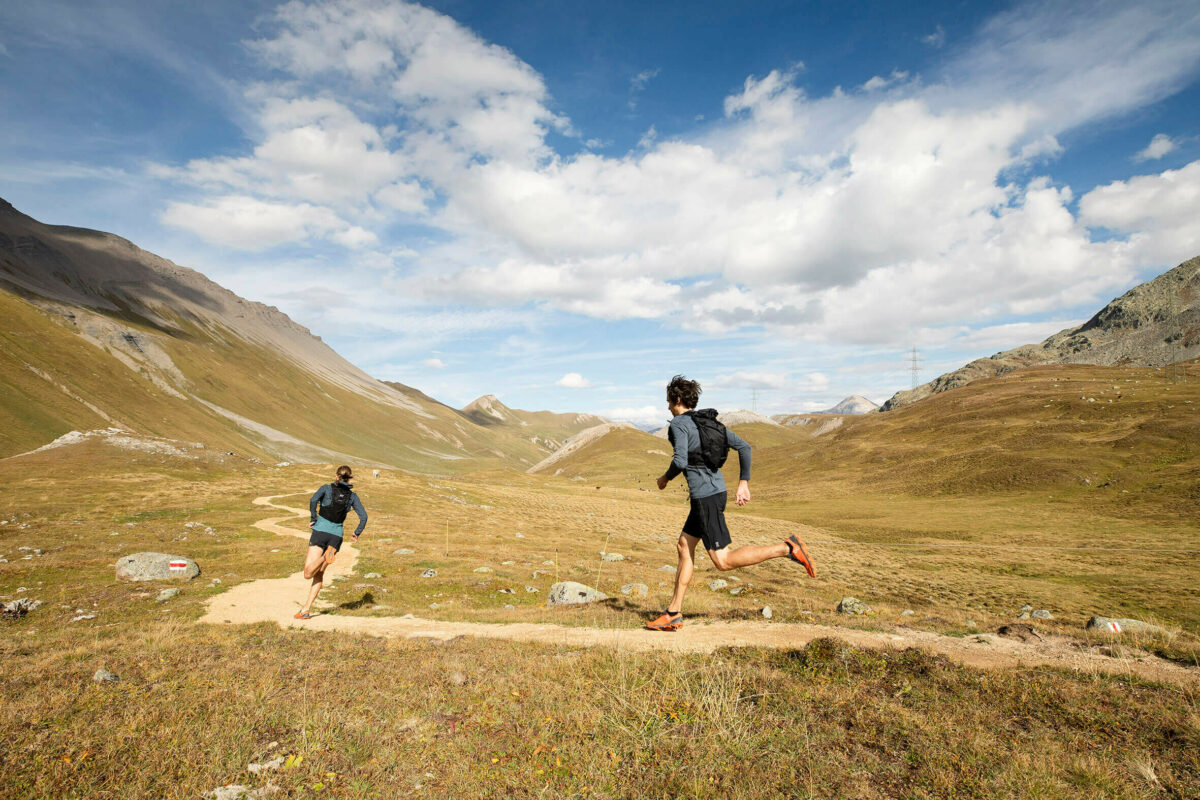 Benefits for body and mind
Running is known to provide an all-over workout – and it is the perfect sport to keep up on holiday. As well as cardiovascular benefits for the heart, it strengthens the quads, hamstrings and calves, and it burns lots of calories – especially when you run up hills. Researchers believe regular running can help extend your life: according to a recent study published in the Journal of the American College of Cardiology, regular running in middle-aged participants reduced blood pressure by about as much as taking blood pressure medication. "Over a 10-year-period, that equates to about a 10 to 15 per cent reduction in stroke risk," explains Dr Charlotte Manisty, Consultant Cardiologist at the Barts Heart Centre and University College Hospitals, London, who was involved in the research.
There are substantial additional benefits of jogging outdoors. According to a study published in Environmental Science and Technology, running outside (rather than on the treadmill in the gym) improves our mood. Meanwhile numerous Japanese studies have found that running or walking in nature – particularly among trees, such as those in the mountains above St. Moritz – reduces stress, lowers blood pressure, strengthens the immune system and even improves life satisfaction. Plus, the naturally cooler climes of St. Moritz in autumn and winter can add to overall fat burning: evidence suggests that exposing the body to cold temperatures turns unhealthy white fat into brown fat.
The added appeal of St. Moritz is that at 1,856 metres (6,089 feet) above sea level, it is excellent for altitude training, too. "I love going to St. Moritz and just focusing on running for a few weeks – I normally head there when I want to build base fitness," Egan says. "The altitude prevents me from overdoing it. The body needs more recovery at altitude, so more recovery is what the body gets. It's always nice to gradually build up the distance, and then for everything to feel a bit easier when I return to sea level."
Whether you are training for a serious event, or merely kick starting your fitness, Egan says there is no better place to go for a run. "If you like running, particularly on trails, and want to go somewhere beautiful, then put St. Moritz at the top of your list," she says.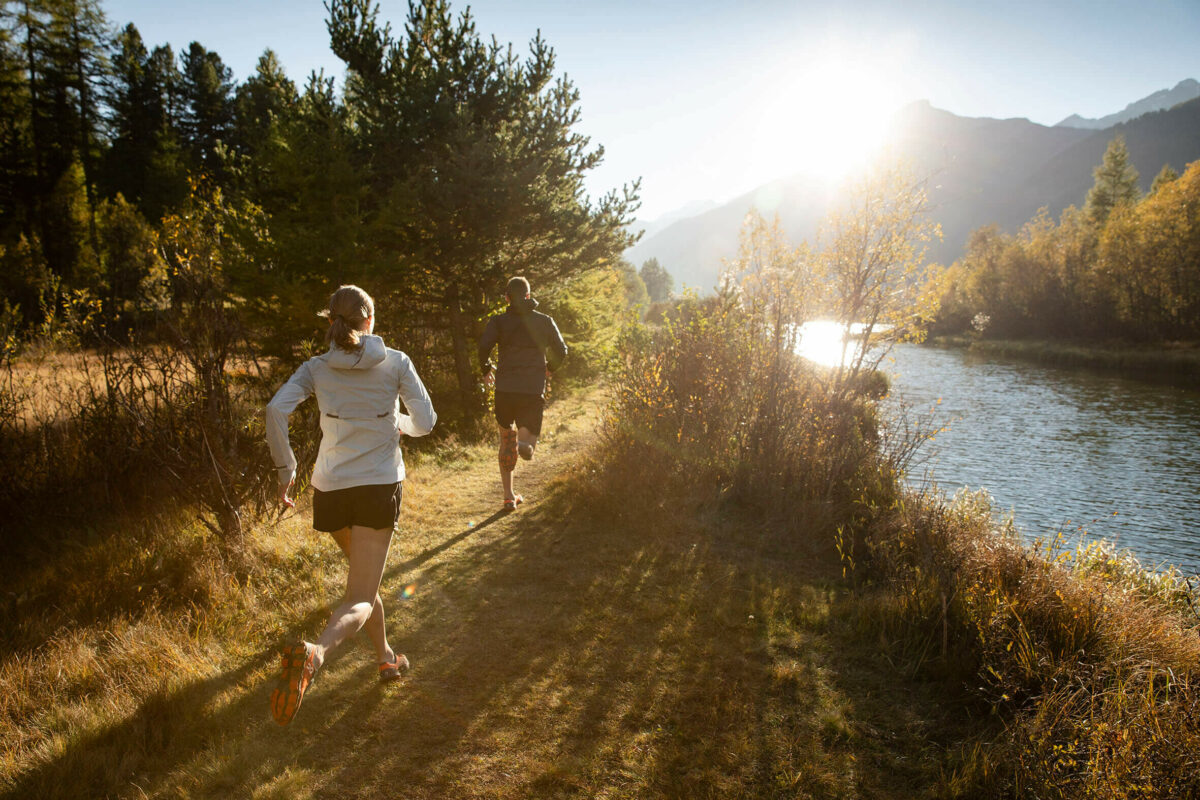 RUNS FOR ALL ABILITIES

For beginners: Lej of Staz
This 4.3-kilometre-run (2.7 miles) (below) offers runners the opportunity to take in the spectacular surroundings of St. Moritz. Starting at Badrutt's Palace, this route requires a small stint of road running that soon leads you to a trail alongside the wondrous Lake St. Moritz (also known as Lej da San Murezzan or St. Moritzersee) and then around Lake of Staz (also known as Lej da Staz or Stazersee).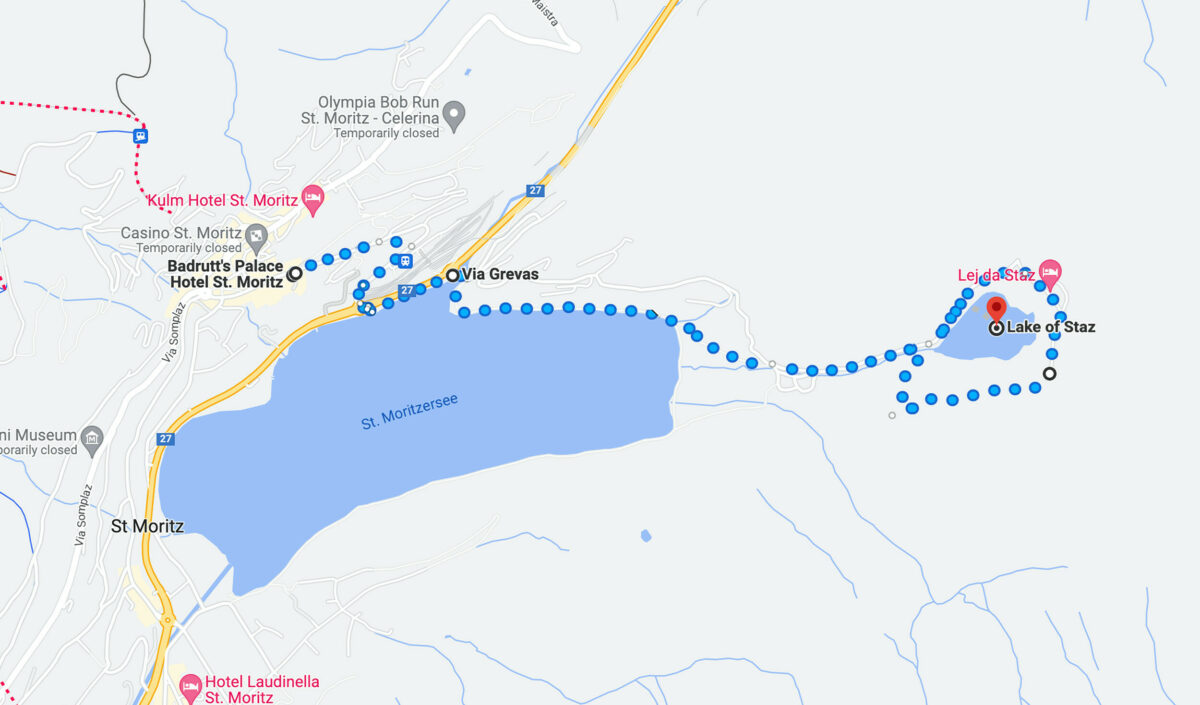 For winter: Lake St. Moritz and Lej of Staz
A loop around the Lake St. Moritz (below) itself is an ideal winter run (or it can become the warm up or cool down for a more serious run). The flat, route takes you around the lake, and, if you still have energy in your legs, it leads on to further forest trails on the eastern side of the lake, a total of 9.1 kilometres (5.6 miles). See a selection of alternative running routes around the lake here.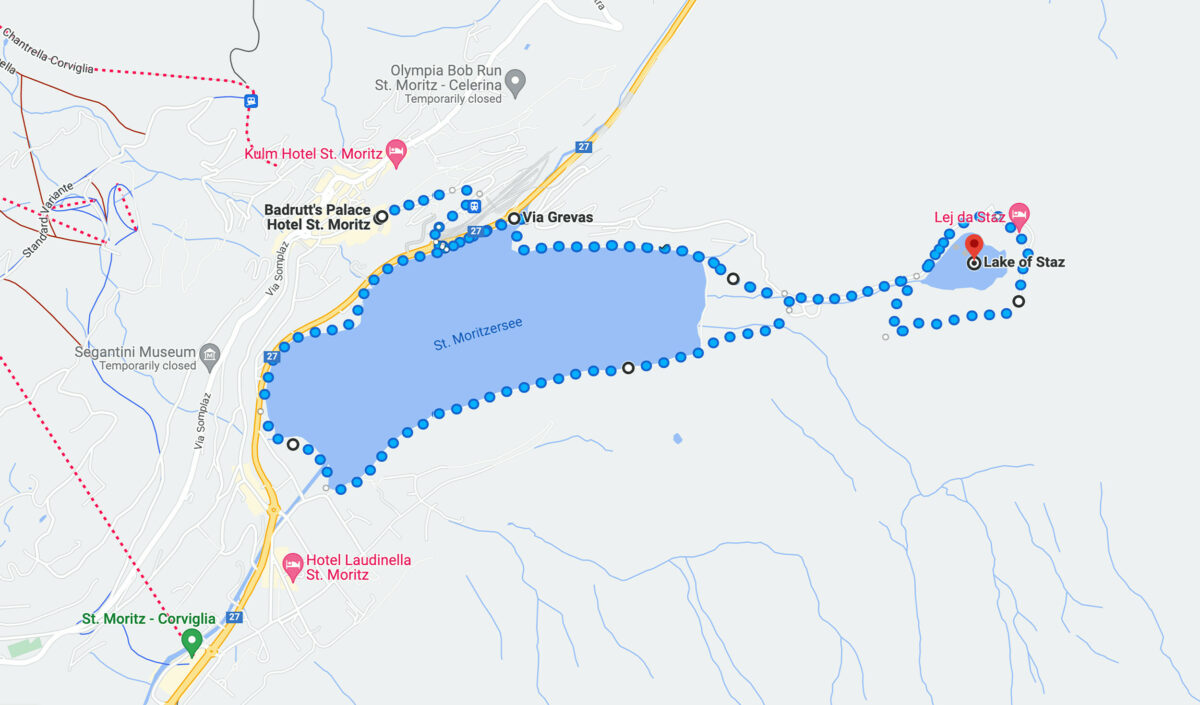 For intermediates: along the River Inn
With mountains on either side, the River Inn, which flows down the valley from St. Moritz, provides a natural running track (below) that means you won't have to check your map. You can make the mostly flat route as long as you like, as when you reach Celerina (3.5 kilometres / 2.2 miles away) the valley opens out to offer a huge variety of additional trails. On the way back to the hotel, there is a final climb back up into town.
For pros: St. Moritz to Lake Sils
This run (below) is a fairly serious 18 kilometres (11 miles) from Badrutt's Palace to the far side of Lake Sils (also known as Lej da Segl or Silsersee), along trails for the majority of the route, but does include a small section of road running through Sils im Engadin/Segl. The way out to the lake is either downhill or flat (be warned, the return leg includes a steep climb right when your legs are at their most tired!).