There are many reasons the Engadin is such a treasured destination for visitors– the stunning scenery, fantastic range of sports and activities and delicious cuisine to name a few. But perhaps one of the region's most powerful charms is its wonderful array of wildlife; from herds of grazing ibex to bearded vultures soaring above, animal-lovers will be transfixed by the creatures they come across during their stay.
For John Webster, the opportunity to encounter these animals in their natural habitat was one of the reasons he made the Engadin his home more than 25 years ago. Originally from Australia, he was practising law in Sydney when he decided to travel the world. Upon arriving in the Engadin, he realised that he had to find a way to stay in this beautiful place. He has since worked as a ski instructor and hiking guide and is a fount of knowledge on the landscapes and 'lakescapes' of the region, and the animals that inhabit it.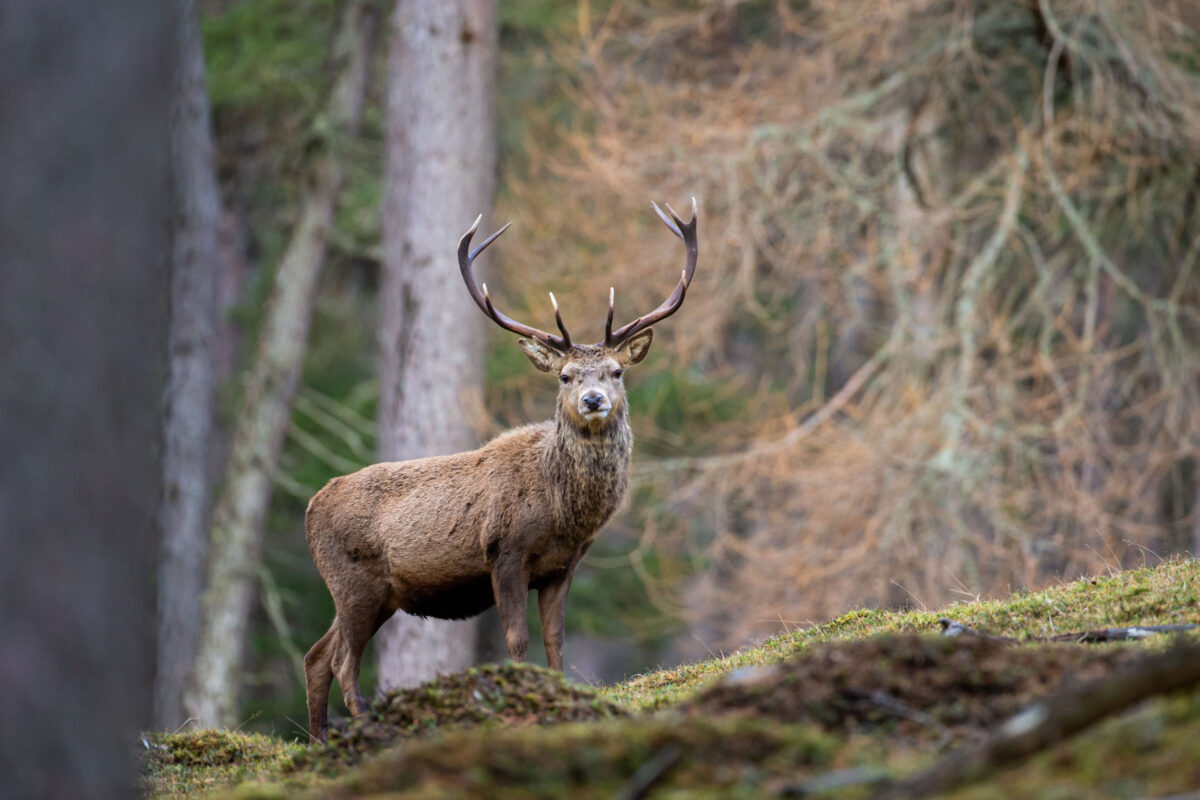 CREATURES THAT LIVE IN THE ENGADIN
A huge range of mammals, birds and insects live in the Engadin. On land, there are herds of red deer and ibex, the agile chamois and the characterful marmot, as well as predators such as foxes and wolves. Up above, you'll find eagles (of which there are around 50 in the valley), bearded vultures and many smaller birds, including the common sandpiper.
As you might expect, the animals' habits vary with the season, so you may find them in different areas at different times of the year. For example, as Webster explains: "In summer the ibex and deer are at very high altitudes in the mountains, whereas in winter they may be found in the forests at lower altitudes."
Nevertheless, he has a few suggestions for good year-round watching spots: "Just about all the wildlife can be seen in the Swiss National Park if you know where to look. Other spots are the Pontresina/Muottas Muragl area, the Val Roseg and the Val Fex."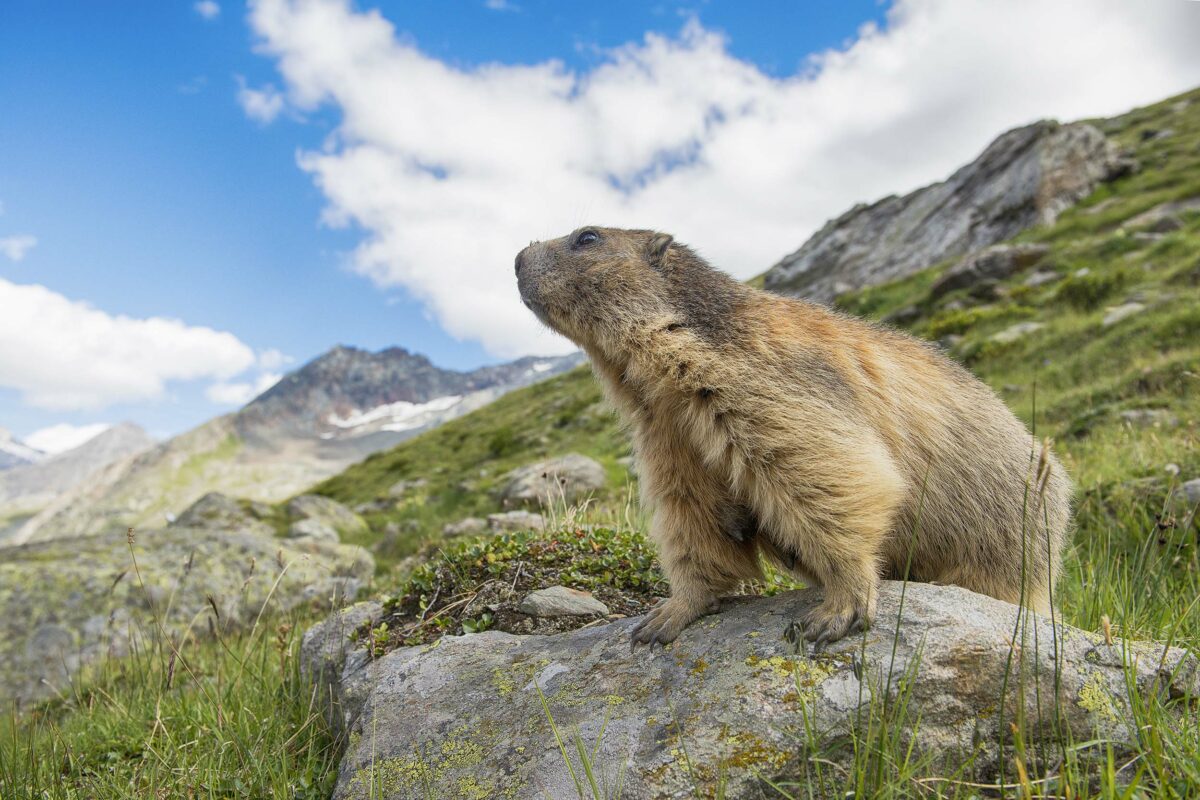 WHEN TO SPOT WILDLIFE
There are certain factors that will increase your chances of seeing particular species. The time of day can be crucial – deer and ibex are most likely to be seen early in the morning, during early evening or at night, while marmots most often make an appearance from 8am to 12 noon or 5pm to 7pm. For birdwatching, Webster recommends visiting the Albula Pass between 10am and 4pm, as you'll have a good chance of seeing eagles or vultures overhead.
In terms of clues as to what might be nearby, animal tracks and droppings are always useful indicators. Try to tune into the sounds you can hear too, as they may reveal more than you would imagine. Webster cites the distinctive whistle of the marmot as an example. "One whistle will indicate possible danger from an air predator, such as an eagle or a bearded vulture, whereas more than one whistle indicates the nearby presence of a human, cow or perhaps even a fox," he explains.
If there is a particular animal you're hoping to see during your visit, Webster's suggestion is to join a guide – his personal recommendation is Andreas Flückiger, who speaks multiple languages and has a wealth of local knowledge.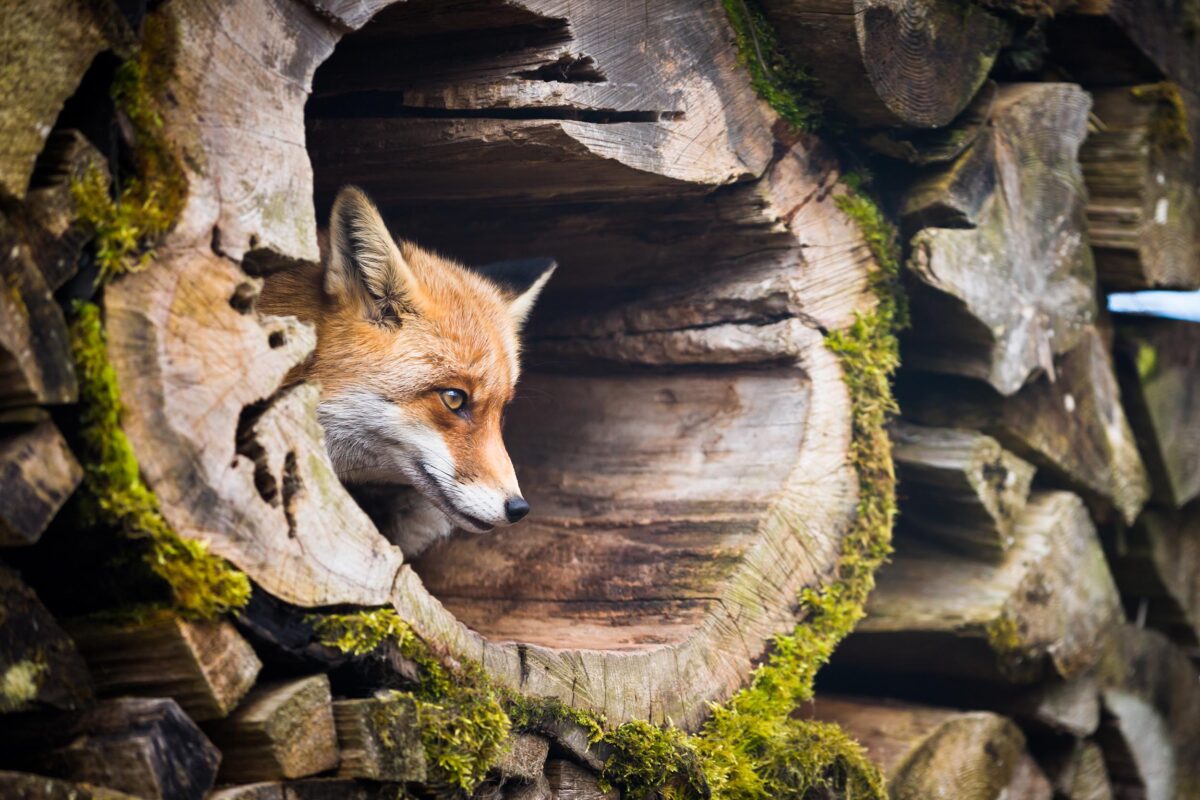 CONSERVING AND PROTECTING
With this region such a haven for wildlife, it's not surprising that there are various measures in place to ensure that it is preserved and respected. Visitors to the Swiss National Park should remain on tracks and paths at all times, and take heed of the 'protected zones' dotted around the area.
Local conservation projects have been established to improve habitats and restore natural balance. Webster points towards a programme in the Samedan/ Bever area, where rivers have been redirected, which has led to the creation of new lakes and breeding areas. A particularly successful project was the reintroduction of the bearded vulture to the valley 25 years ago; now, there are around 10 breeding pairs.
CLOSE ENCOUNTERS
If he has a favourite among the myriad of creatures in the Engadin, it's the striking ibex. "Every year, I go to see them near Pontresina in May and early June, when herds of 80 or more come down to the valley to enjoy the fresh spring grasses."
His lifestyle and proximity to the great outdoors have given him some truly special encounters with these animals: "I was hiking in the mountains one day and an ibex ran down from above me, crossed the trail just a few metres in front, and then met with another. They then proceeded to lock horns about 25 metres from me."
With such spellbinding sights on offer, it is no wonder that the Engadin holds such a firm place in Webster's heart, and indeed in all those who visit this beautiful and wild area.