Chef-restaurateur Jason Atherton (below) is looking every inch the Englishman. Dressed in a dark navy corduroy suit by the English tailor Thom Sweeney, he sips tea from a bone china cup at one of his many fine dining ventures, The Betterment, on the ground floor of The Biltmore in London's Mayfair. It's part of The Social Company, his restaurant group with a far-reaching global portfolio, from Michelin-starred outlets in London and New York to eateries in Doha and Shanghai.
But we're here to talk about King's Social House, his restaurant in the mountains, located in Badrutt's Palace Hotel in St. Moritz. Previously known as The King's Club, a legendary night spot and the first nightclub in Switzerland, the basement space has been reimagined as an après-ski destination par excellence for the winter season. "It's somewhere you can go and eat Michelin-quality food and party like it's your last night," explains Atherton.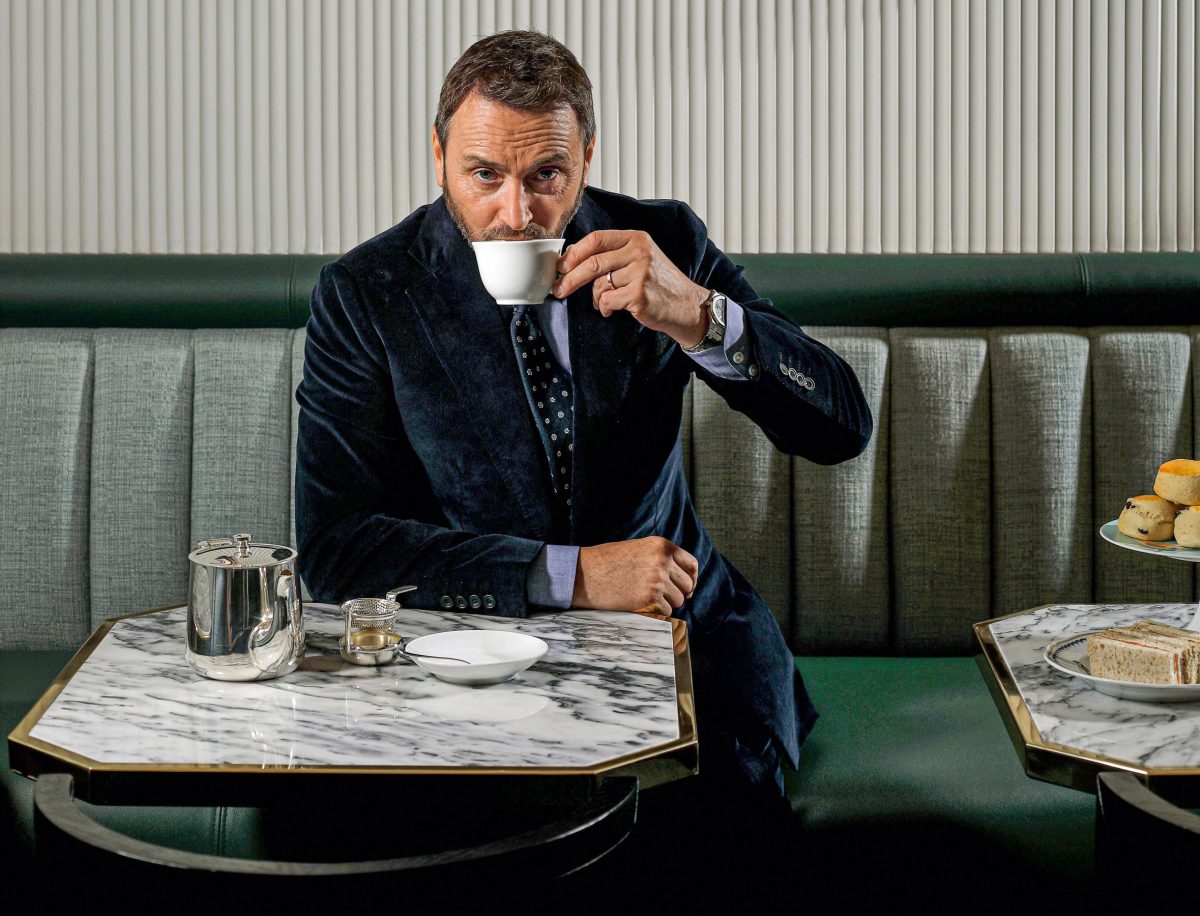 St. Moritz nightlife
An evening at Atherton's King's Social House might begin with guests sipping cocktails from 8pm. More serious diners might choose to enjoy dishes such as confit cod, woodfired new potatoes and shellfish bisque. The champagne-loving after-hours crowd trip in after 11pm to dance the night away to the sounds of a DJ, fuelled by a gourmet burger or three.
So what attracted Jason Atherton to St. Moritz? "I love to ski," says a buoyant and relaxed Atherton. "It's mentally stimulating, there's always something to learn, and you see the improvements right away – not unlike running a restaurant. And chefs love a challenge, don't they?"
Atherton only started skiing seven years ago: "Now I'm addicted. I go two or three times a year with my family. I love that time with my wife and kids." His favourite spots for skiing include Megève in France, Whistler in Canada and, of course, St. Moritz in Switzerland, where he always stays at Badrutt's Palace Hotel. It was during one of these visits to the Swiss resort, that he had the idea of opening King's Social House.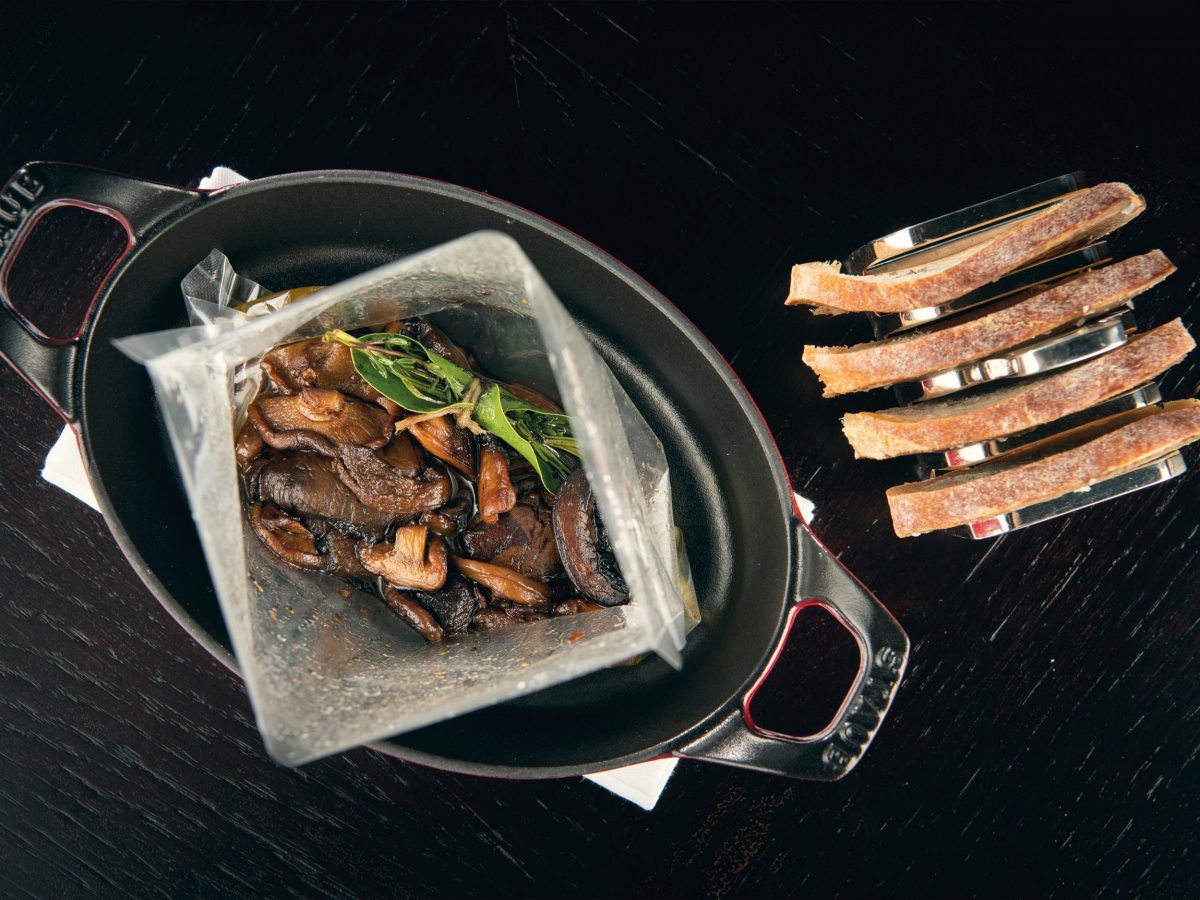 Driven to succeed
Atherton has come a long way from his working-class roots in the seaside town of Skegness in eastern England, where he picked up his strong work ethic. "I've given so much of my life to the kitchen. It's where you would find me six days a week, 18 hours a day. Now I want to start enjoying life," he declares. "I don't see the point in retiring. I'll just carry on. Where would I love to open a restaurant next? Japan, because they have the best produce in the world. Though we'll do more openings in London as and when it's right."
He sees his achievements, which include writing four books and starring in a BBC television series The Chefs' Brigade, as the result of not only hard work, but also keeping grounded and remaining humble. "I never try to be somebody I'm not. It's important not to get carried away – you need to make sure you share that success with the people who helped you along the way," he says. "Success can be a fleeting thing if you don't take care of it."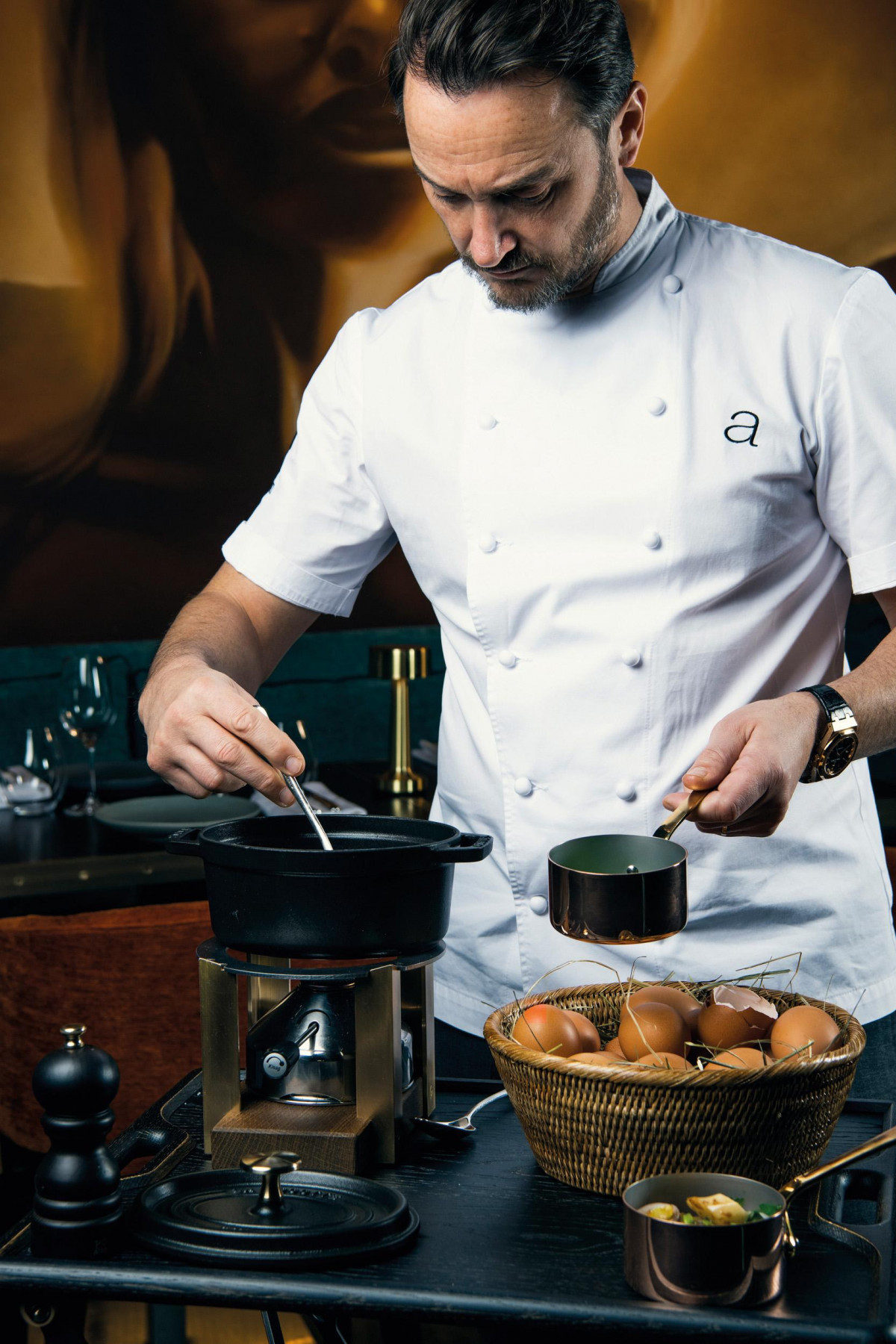 Pork pie and fondue
Atherton describes himself as a very spontaneous cook. "We won't start writing the menu [for King's Social House] until just before we open for the new season as we like to keep things fresh," he explains.
However, there are a couple of menu favourites that always reappear, including the house pork pie, served tableside from a trolley, featuring a five-spice-laced winter pork terrine with truffle jelly enrobed in pastry, with toasted sourdough, homemade piccalilli and cornichons.
His homage to Swiss cheese is also popular and a guilt-free pleasure after a day on the slopes. "When I was training in France at Auberge de l'Ill, we used to braise morels with brandy, white wine, shallots and thyme and then seal them in a Kilner jar," Atherton explains. "Since then I've always preserved my mushrooms this way, so our dish at King's Social House utilises that technique, combining them with cream, more braised shallots and lots of cheese, before being served, still bubbling, with brioche soldiers."
He adds: "I have to pinch myself sometimes. There I am skiing in one of the most exclusive resorts in the world, cooking dinner for the elite, who are loving it, and I get to do all of this because I'm a good cook." Then the ever-busy chef straightens his Savile Row tie before heading off to a staff briefing for his latest dining adventure.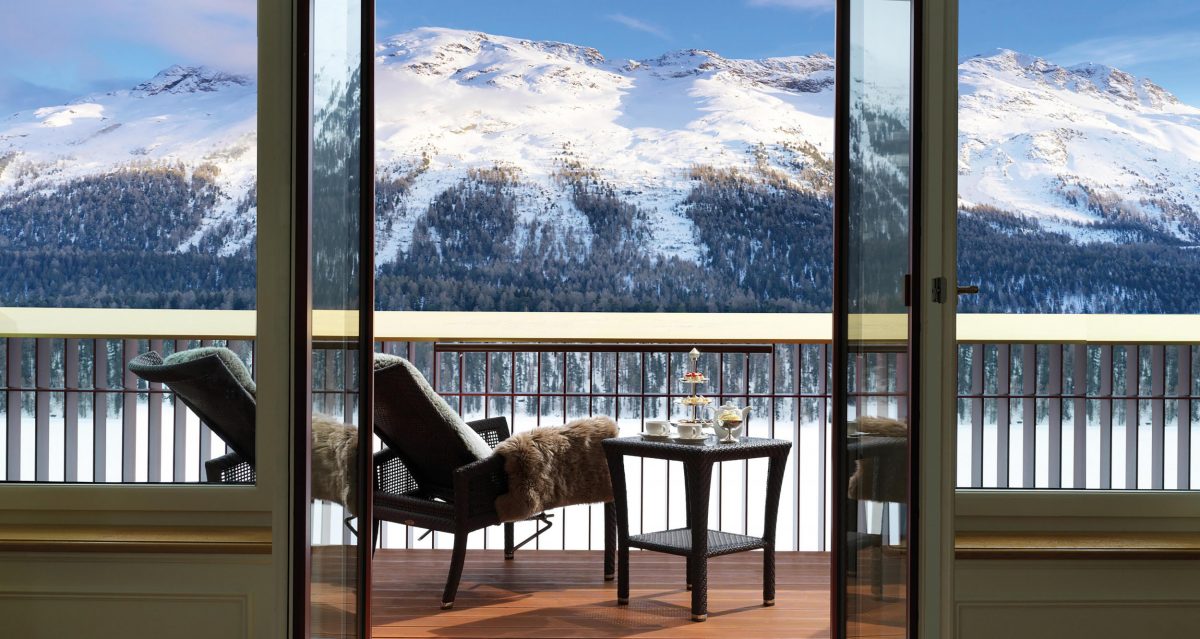 JASON ATHERTON Q&A: MY ST. MORITZ
What can't you do without when you visit St. Moritz?
A Negroni in the Renaissance Bar at Badrutt's Palace Hotel. It's delicious and so potent. I always have one before I go to bed.

Highlight of the day?
Opening the doors of our family's corner suite at Badrutt's Palace Hotel and seeing that magnificent mountain and lake, and then enjoying that view over breakfast.

Best family treat?
A hot dog at El Paradiso – it always does a collaboration with chef Daniel Humm and it is the best, covered in shavings of black truffles.

Best meal after a day on the slopes?
The wood-fired pizzas at Chesa Veglia at Badrutt's Palace Hotel are really good. For lunch, a black truffle pizza at mountain restaurant CheCha Restaurant and Club is ideal – Reto Mathis, the chef-owner, is a superstar.

Favourite ski run?
I love that first run I do with my wife. Afterwards, we sit and chat over a hot chocolate bought from a little hut at the bottom of the mountain.
King's Social House at Badrutt's Palace Hotel in St. Moritz is now closed for the season and reopens on 5 December 2020.