The natural beauty and exclusive allure of St. Moritz has long attracted the international jet-set, ever since Johannes Badrutt launched the Swiss town as a winter destination in 1864. It fast gained a reputation as somewhere visitors could enjoy the thrill of winter sports alongside a vibrant social scene, comprising long lunches, cocktail parties and late-night dancing.
For sophisticated St. Moritz visitors, dressing up for a day on the slopes has always been about looking stylish. If you are going to be mingling with Hollywood stars, royalty and high society, you want to look your best. A photographic essay of St. Moritz published in Life magazine in 1947 is testament to this, capturing the great and the glamorous at leisure in "the most fashionable village in Europe".
Luckily, photographers have been around in St. Moritz to capture the town's stylish and glamourous visitors in the snow, from picture-perfect princes and princesses gliding effortlessly down the pistes to Hollywood A-listers enjoying pre-lunch cocktails on sun-drenched mountain terraces and affluent daredevils racing down the terrifying Cresta Run…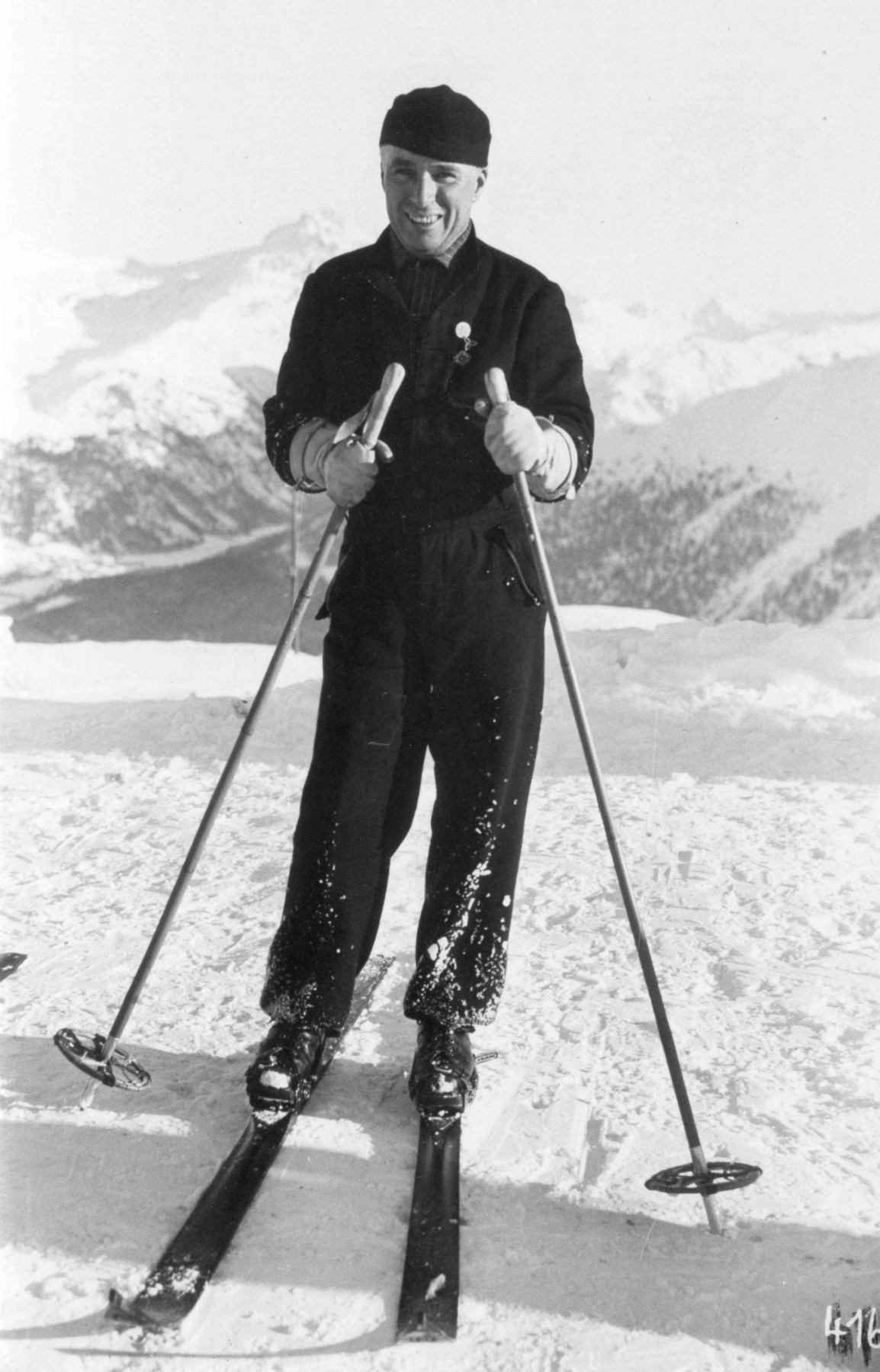 St. Moritz 1930s: the Swiss resort attracted film stars such as Charlie Chaplin, above, a frequent visitor who even landed his plane on its frozen lake. When not on the slopes, he could be seen around town in a 'teddy bear' coat and plus fours. Other celebrities who chose St. Moritz as a winter getaway in the 1930s included Douglas Fairbanks, Marlene Dietrich and Noel Coward, all of whom were guests at Badrutt's Palace Hotel.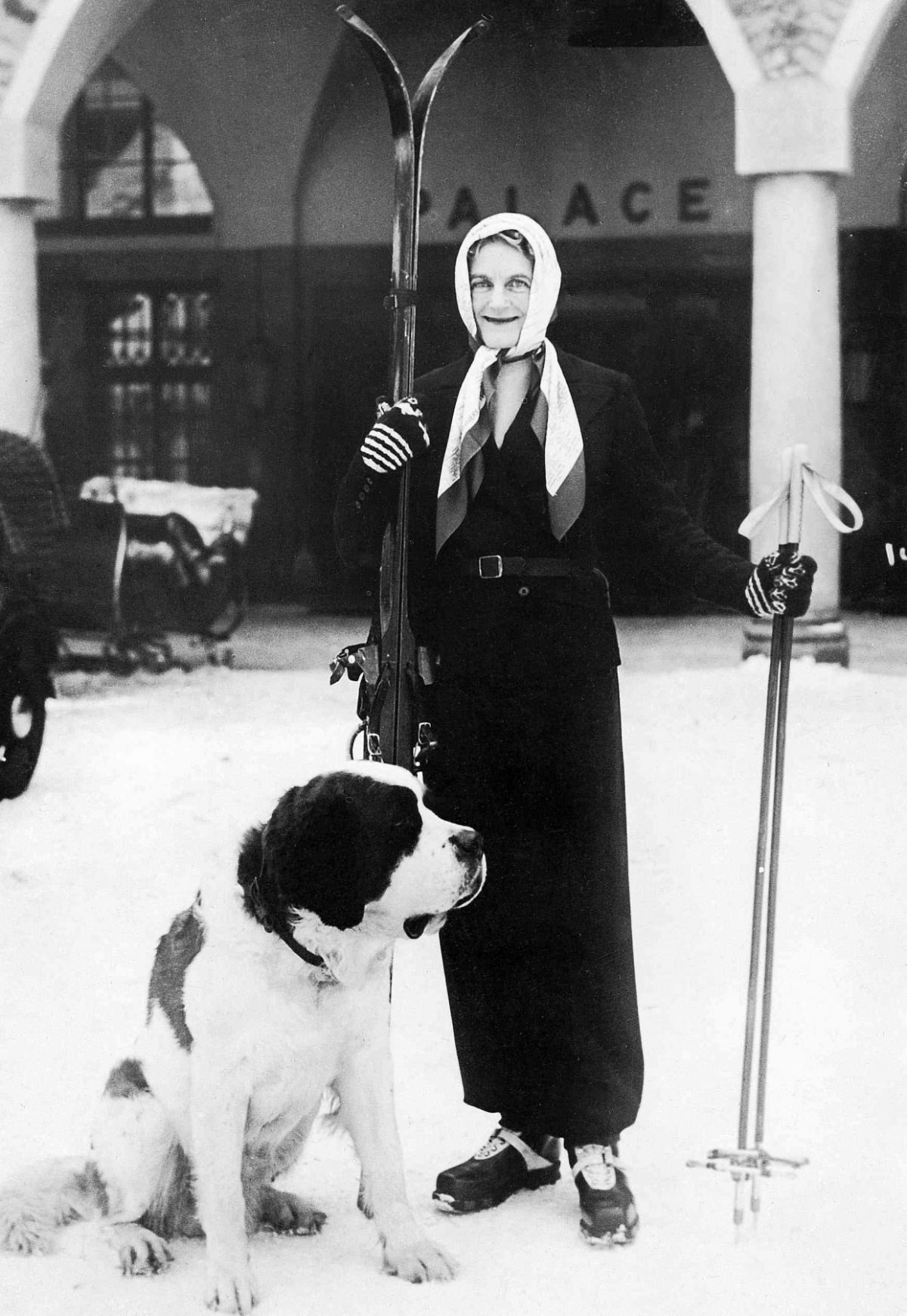 St. Moritz, 1937: the elegant and sporty Clementine Churchill, above, carrying skis and ski poles and wearing a Hermès scarf, is photographed with a St. Bernard dog outside Badrutt's Palace in St. Moritz. Her husband Winston Churchill would become UK prime minister between 1940 to 1945 and again from 1951 to 1955.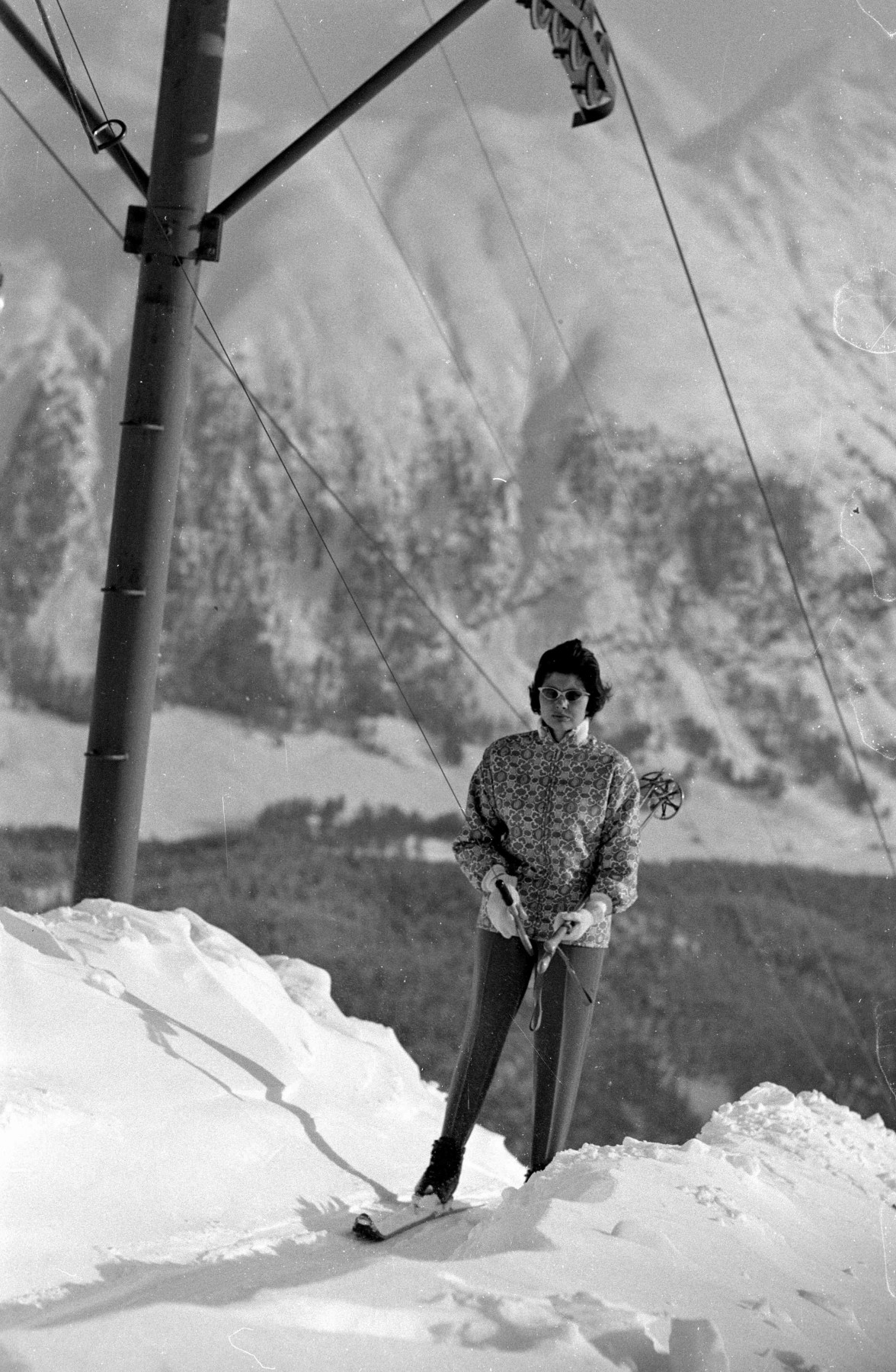 St. Moritz, 1959: the legendary beauty and style icon, and former empress Soraya Esfandiary-Bakhtiary, above, who was married to the Shah of Iran from 1951 to 1958, was another St. Moritz regular.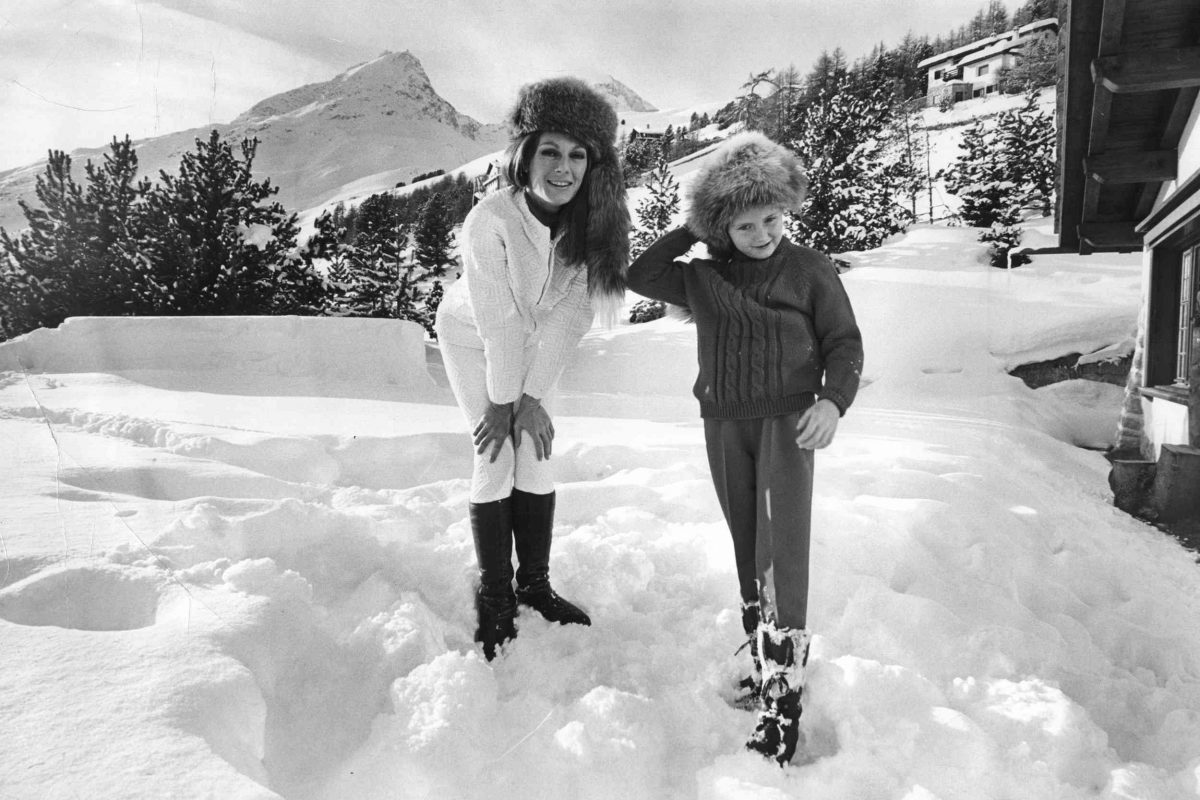 St. Moritz, 1966: Baroness Fiona Thyssen-Bornemisza, above with her daughter Francesca at their villa just outside the Swiss resort. The New Zealand-born British former model had been a favourite with the top fashion photographers of the day, including Cecil Beaton, Norman Parkinson and David Bailey.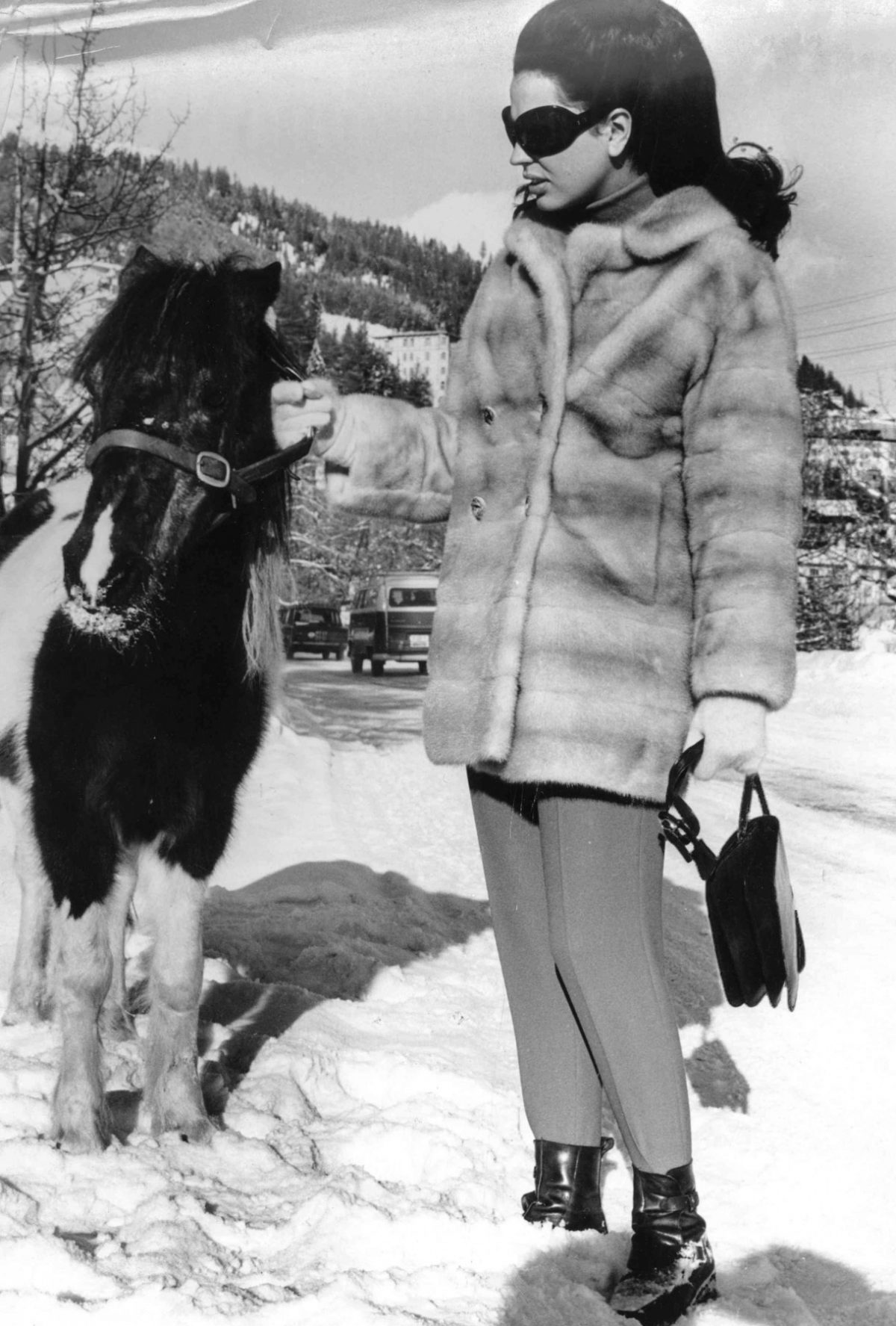 St. Moritz, 1968: the model, actress and socialite Princess Ira von Furstenberg, above. She was often photographed at the exclusive Corviglia Club in St. Moritz, which was established in 1930 and continues its invitation-only membership policy. Previous members have included Aga Khan, Prince Ranier of Monaco and Greek shipping magnates Aristotle Onassis and Stavros Niarchos.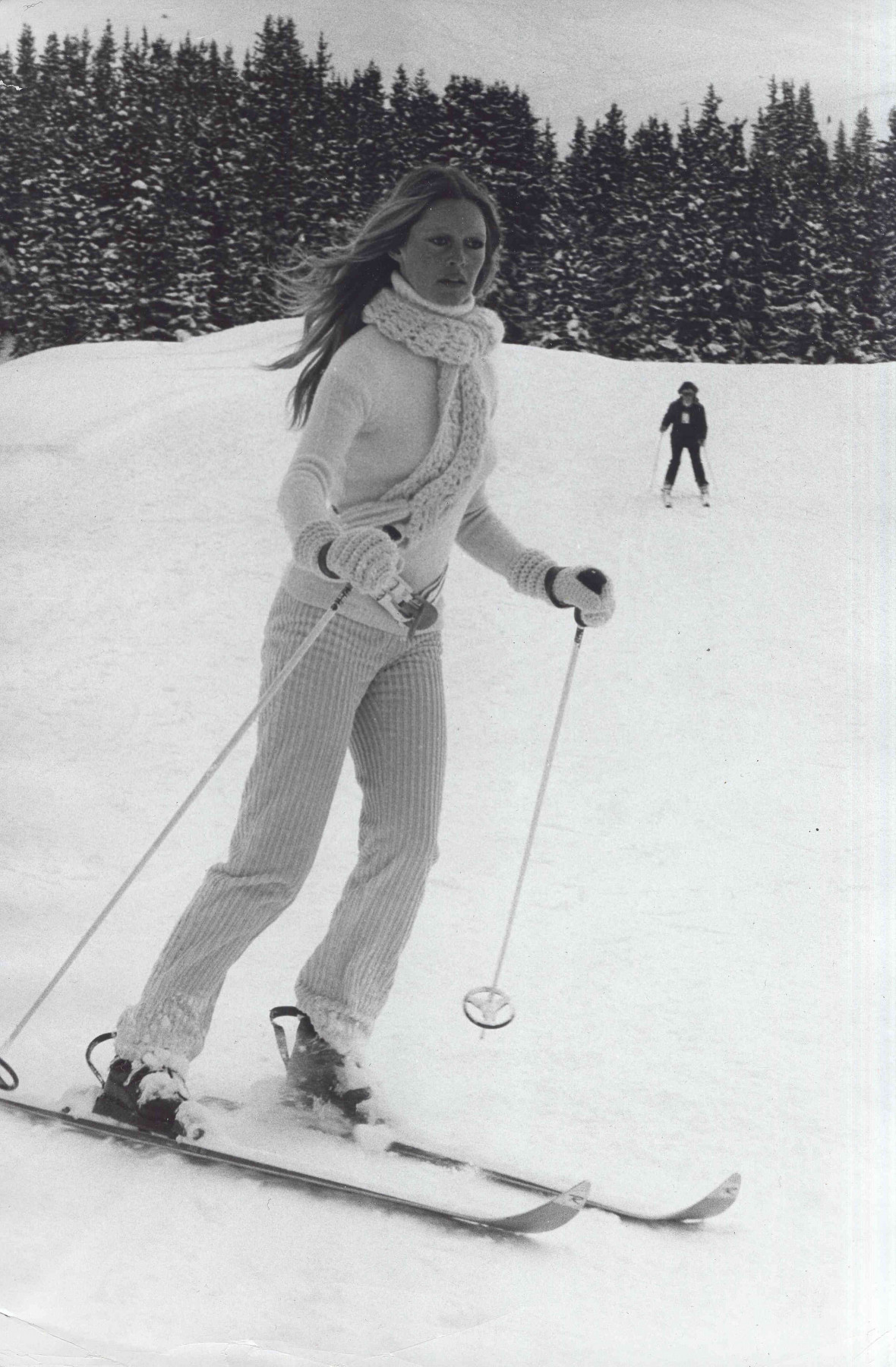 Switzerland, 1971: the French screen idol Brigitte Bardot, above, was a frequent visitor to St. Moritz in the late 1960s when she was married to the German industrialist Gunter Sachs, who lived in the Tower penthouse at Badrutt's Palace. Bardot embodied timeless French chic and has provided sartorial inspiration for different generations.