A fashion store has to be pretty special to have ridden out the so-called retail apocalypse since the shift to online shopping began. And, if it has managed to weather the storm of the pandemic but also to flourish, it must be exceptional. The Milan-based high-fashion company Modes, which has boutiques across Italy, Switzerland and France, is one of these rare beasts. "After the first lockdown we saw people flocking to our stores in a way we didn't expect," says Aldo Carpinteri, CEO and Founder at Modes. "It really gave us an appetite for expansion."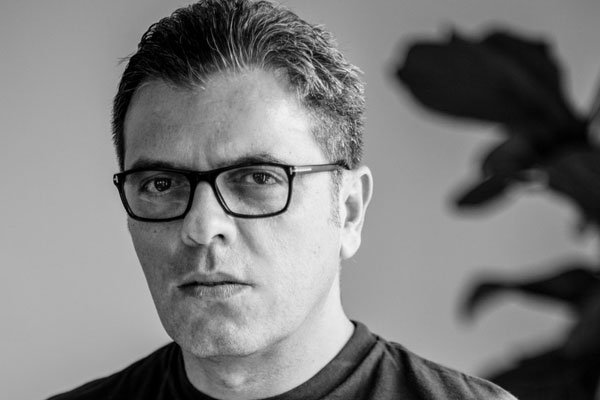 Despite having a thriving ecommerce business, the company remains resolutely committed to its brick-and-mortar boutiques. Each one is unique and eye-catching. Take the industrial-style store in Milan's Risorgimento district with its raw finishes or the recently opened boutique in the heart of Triangle d'Or in Paris, designed by Berlin-based architecture studio Gonzalez Haase AAS. In Portofino, the store is inspired by the colours and shapes of the sea, while a cool grey palette with contemporary steel finishes adorns the interiors of its boutique in Porto Cervo. "We passionately believe in our stores," says Carpinteri. "And we do everything we can to make them destinations that people seek out. We invest in very informed client advisers and we host exclusive events and have products and collections that you can't get anywhere else."
In 2019, Modes opened a minimalist 37-square-metre (400 square feet) womenswear and menswear multi-brand boutique, designed by the Italian architect Andrea Caputo, in the heart of St. Moritz. The next year, it unveiled a boutique in partnership with fashion label Jil Sander followed by an Alexander McQueen store in September 2021 and a Burberry shop three months later. The company's latest launch in the Swiss resort is a Minimodes: a playfully designed boutique dedicated to childrenswear and teenage clothing from designers such as Moncler, Burberry and Off-White. Situated at Badrutt's Palace's Palace Galerie on Via Serlas, it is perfectly placed to meet the needs of families staying at the storied hotel.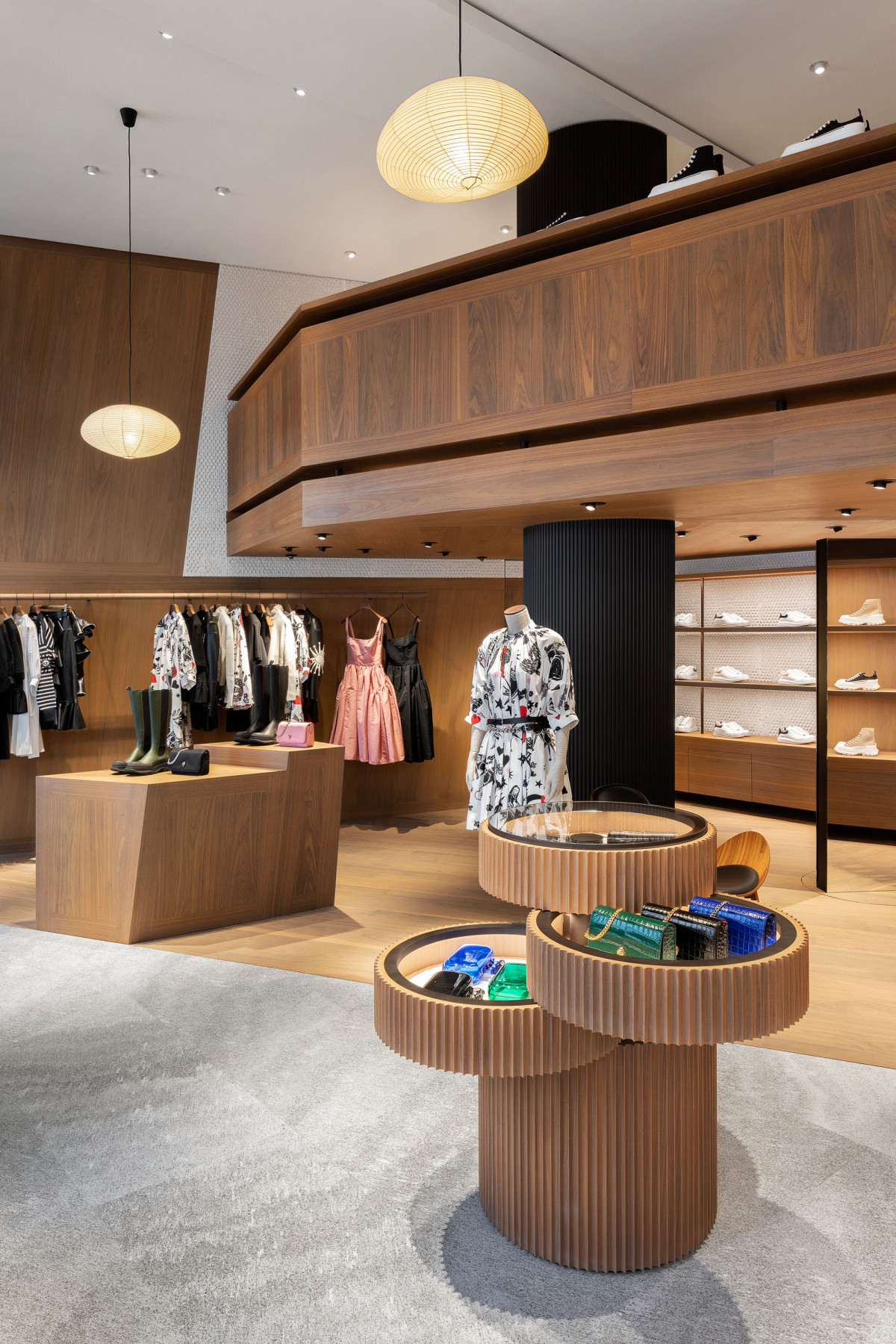 "It's the ideal location for us," adds Carpinteri. "Our customers are sophisticated, stylish and very international… just like St. Moritz. And the relaxed, holiday atmosphere works well for us. People are there to enjoy themselves. They've got time to explore and to try new brands and designers that they might not have heard of before. And they might be more open to working with one of our client advisors to discover new styles or designers."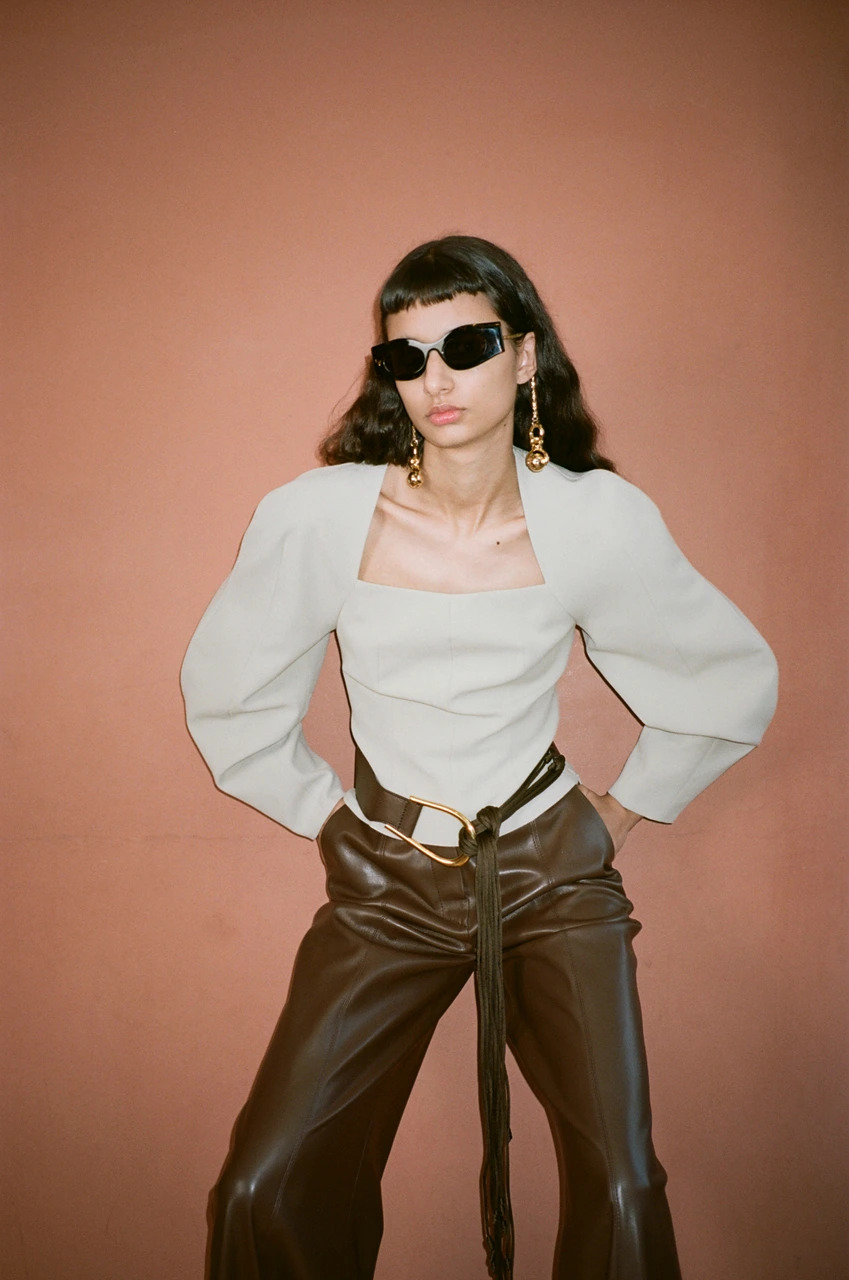 Modes' roster of brands runs the gamut from big hitters – Saint Laurent, Balenciaga, Gucci, Jacquemus and Maison Margiela – to more niche labels, including Budapest-based Nanushka, known for its cult-favourite vegan leather cropped trousers; footwear designer Amina Muaddi's eponymous label, which is coveted by Rihanna and a host of Hollywood A-listers; and eveningwear specialist 16Arlington, which makes feather-festooned and sequin-studded pieces worn by everyone from Amal Clooney to Kendal Jenner. And customers can expect to see the unexpected, too: discovering and incubating new talent is a top priority for the company. "We're not afraid to take a risk with a new label or a young, emerging designer. We want to support them," says Carpinteri.
Although each store's carefully curated edit is tailored to its location, an Italian elegance and a sense of craftsmanship is infused throughout. "As Italians, we have a love of craft and beauty that shines through everything we do," says the Modes' owner. "You can certainly see that reflected in the fashion. Even streetwear or sportswear must be beautifully made."
When the company was established in 1971 by Carpinteri, it was known as Stefania Mode. In 2019, it was rebranded to Modes to reflect the brand's expansion across Europe. "We wanted to change the name to something a bit more modern and easier to pronounce," he explains. "And I liked the idea of Modes in the musical sense: a mode is a type of musical note that can change the sound and feel of a song. It felt as though it was meant to be, because that's what fashion can do, too."
With the rebranded company going from strength to strength, Carpinteri says that further expansion across Europe is a given. Right now, the huge array of upcoming collaborations and exclusive events is a big focus. In January 2022, for example, Modes St. Moritz became the exclusive stockist of a collaboration between Highsnobiety Magazine and the rebooted '70s skiwear brand Moonboot – a project Modes helped to mastermind.
Another recent project, in partnership with the Italian art collective and screen-printing studio Studiocromie, saw the St. Moritz store transformed into a contemporary art gallery. "The artists are all up-and-coming in the art world so it was very exciting for us," explains Carpinteri. "We want people to come back for the experience, not just the products. Our stores bring about an energy, an excitement and a real sense of connection that you simply can't recreate online."
For more information, visit modes.com. You can find details of the St. Moritz stores mentioned in this article here.