Throwing the bar onto the sand, I run the coarse lines through my fingers and double check the knots are tight; these are my lifelines. Wrapping the harness around my waist, my heart begins to race in anticipation. Then the wind fills the kite, and I take control with my hands.
Entering the water, I step onto my board and with one downward swoop of the kite, the synergy carries me effortlessly, speeding across the surface of the water, the board slicing through the ocean, my weight hanging back from the bar that steers the kite 22 metres away. It's silent and dreamlike.
This is what it feels like to kiteboard, and there is nothing else quite like it.
A sport for all
My route into kiteboarding (also known as kitesurfing or kiting) was via windsurfing, which I learnt in my late teens when I left my home in England for the Spanish watersport mecca of Tarifa. I took up 'kiting' during a trip to Isla Margarita in Venezuela in search of a new way to experience the freedom and exhilaration of being out on the ocean. From that moment, I was hooked and went on to carve out a career as a professional kiteboarder.
Kiteboarding combines elements of wakeboarding, snowboarding, surfing, windsurfing, skateboarding and paragliding. Powered by the wind, your kit is a board and a hand-controlled kite, which you can use on the calmest lagoon or in the choppiest sea.
At first glance, you might think it requires physical strength. It doesn't. For kiteboarding is all about the feeling. You need to understand the direction, speed and effects of the wind and the potential of your kite, and then piece it all together.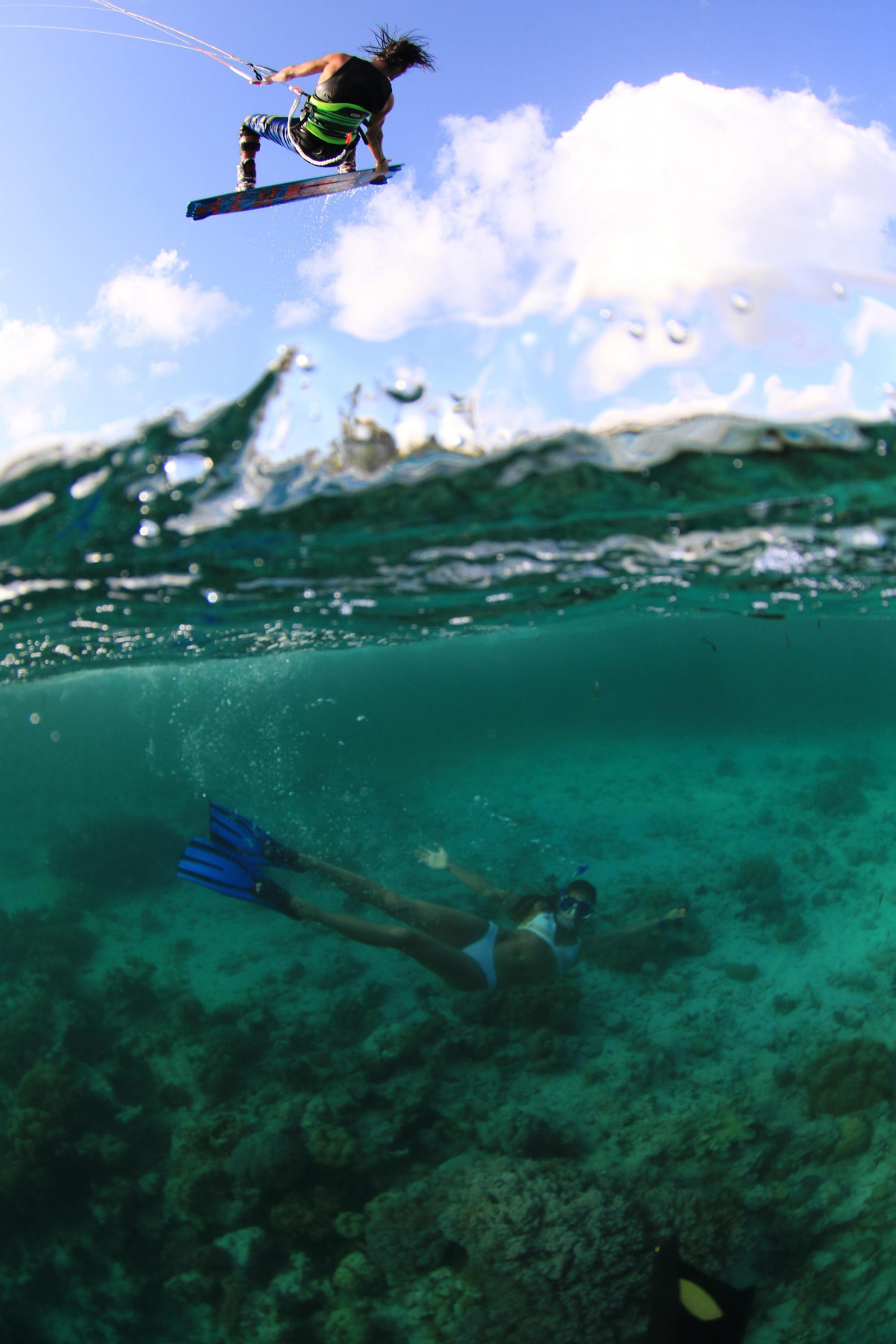 Kiteboarding is fun and satisfying, as great progress can be made in a short space of time. Once you have learnt the basics of riding along, you are able to go faster and do your first jump and perhaps do some freestyle tricks and ride the waves.
Little surprise then that the ever-growing sport has wide appeal, from families and young professionals to more mature adventurers seeking their next adrenaline fix. High-profile fans of kiteboarding include Google founder Larry Page, former US president Barack Obama and entrepreneur Richard Branson. So popular is the sport among the elite of business, tech and politics that Forbes has claimed that kiteboarding is 'the new golf'.
"High-profile fans of kiteboarding include Google founder Larry Page, former US president Barack Obama and entrepreneur Richard Branson"
The sport of kiteboarding is young and really only gained attention in the 1990s, when surfers in Hawaii began to ride kiteboarding prototypes. Since then, it has evolved quickly. There are now different disciplines – such as freestyle, kite land boarding and wave riding – and an extensive range of tricks and manoeuvres. There are also a variety of kites and boards. And, in Tokyo 2020, the sport will become a full Olympic event.
One of today's most influential kiteboarders is Tom Court (my husband). Along with kiteboarding pioneers such as Briton Aaron Hadlow (five-times kiteboarding world champion), Ruben Lenten from the Netherlands and thrill-seeker Nick Jacobsen, we have all contributed to the sport's development, refining riding styles and helping to establish some of today's kiteboarding hotspots around the world. We have also pursued it to its utmost limits.
Kiteboarding is a way of life for us. "It is an escape and an outlet for both my body and mind," explains Tom. "It has the power to educate you about the elements, it puts you in touch with nature and motivates you to explore the world. As it is a very individual sport, it also allows you to express yourself, with no-one to tell you what to do and only Mother Nature to answer to."
Kiteboarding around the world
Philipp Becker, Marketing Manager at Duotone Kiteboarding, a kiteboarding equipment manufacturer, has seen first hand how the sport has evolved. He explains: "Kitesurfing became my passion in 1999 when I gave it a go on a little lake in Bavaria. I didn't manage to go upwind for a year as the conditions and gear just weren't made for it. So I booked a flight to Fuerteventura, with the mindset if this doesn't work, this sport isn't all it's cracked up to be. I was flying upwind on my first day and soon after this I started an apprenticeship at the first German kiteboarding magazine."
Like many kiteboarders, Philipp's love for the sport has become an obsession, inspiring him to travel far and wide. "Kitesurfing is my passion and profession and it brings me the freedom to do what I love; kite, travel and work with like-minded people," he says.
"Kitesurfing is my passion and profession and it brings me the freedom to do what I love; kite, travel and work with like-minded people"
"The power of the internet allows me to move my base and work from anywhere," adds Philipp. "During the cold, European winter, I head to Cape Town. It's the perfect place to get the hours needed behind the laptop and still have time to go riding every day in the best conditions."
One of the great things about kiteboarding is that you can learn it ‒ and practise it ‒ just about anywhere in the world. If you are a beginner, seek out an instructor who has trained with a recognised body (such as BKSA, IKO or VDMS) to teach you the skills and provide the essential safety knowledge.
The sport offers opportunities for self-discovery and personal growth and it is a skill that you can enjoy trying out the rest of your life. If a sport can bring Silicon Valley and tech leaders together with young professionals and pro riders from around the world, it must be worth exploring. It's time to give it a go.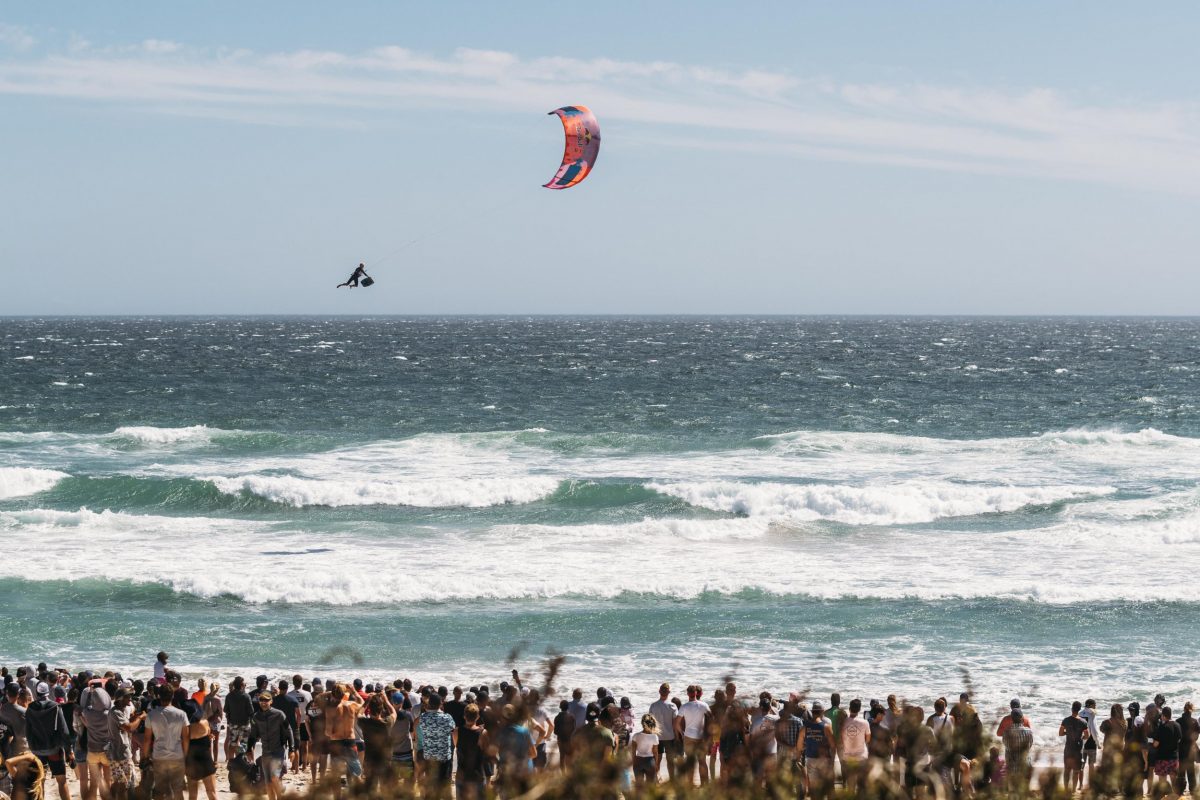 Catch the wind in one of these top kiteboarding destinations…
Lake Silvaplana, Switzerland
Just a 10-muinute drive from Badrutt's Palace Hotel is Silvaplana. From spring to autumn, the lake is a hub for watersport enthusiasts, including kiteboarders, with the Maloja wind creating the ideal location.
Tarifa, Spain
With two predominant winds, the Poniente and the Levante, this year-round destination offers beautiful kiteboarding conditions. The watersport mecca has mesmerising views of Morocco across the Strait of Gibraltar.
Tatajuba, Brazil
Head off the beaten track to your own private lagoon in the remote village of Tatajuba, nestled among the sand dunes and north of bustling resort of Jericoacoara. It hasn't yet been 'discovered' , and its remoteness makes it particularly attractive. It offers conditions to suit all levels.
Wakatobi, Indonesia
There are few places in the world like Wakatobi. Its appeal stretches far beyond your average kite destination with a unique blend of high-end luxury and seclusion that offers a true escape from everyday life.

Cape Town, South Africa
The epic winds delivered by the 'Cape Doctor', the strong southesterly winds, pass across Blouberg beach, a 20-minute drive outside Cape Town. It hosts the annual Red Bull King of the Air, attracting adrenaline junkies and storm chasers from around the world.