During the pandemic, many of us art lovers have had to consume – and create – culture from our homes; virtual audiences have replaced real ones and private views have morphed into guided tours on Zoom. Museums, art fairs, galleries and artists have had to migrate to digital channels to try to maintain attention and generate sales, and this has had a profound impact on the way we interact with art. An industry used to operating in an analogue world has had to fast track into a digital space almost overnight. So how has it risen to the challenge?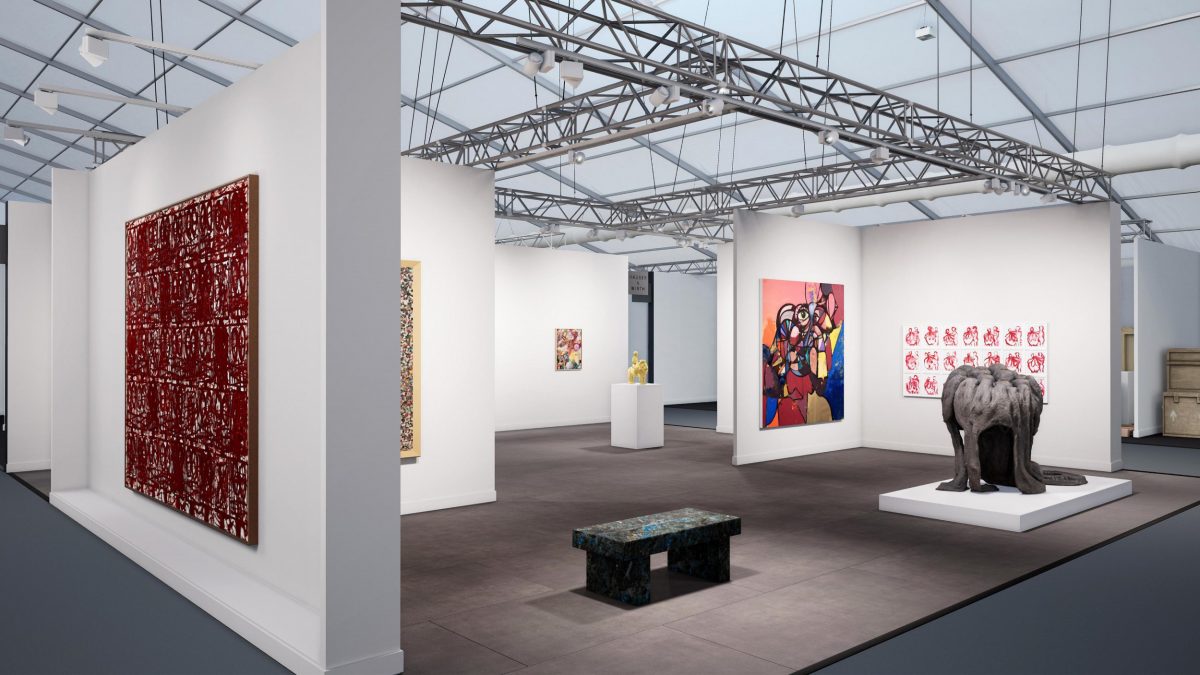 Technology in digital art
In March 2020, faced with a cancelled fair, Art Basel Hong Kong unveiled its first Online Viewing Rooms, granting VIP access to collectors and talks and tours for visitors. Other fairs have followed suit, including Frieze London. For Hauser & Wirth, which has art galleries worldwide including in St. Moritz, the UK art fair proved to be the most successful yet in terms of online first-day sales. In part this was thanks to its virtual reality (VR) presentation, which enabled collectors to explore its booth in 3D.
"Technology can bring exciting new ways to engage collectors, and the response to our digital innovations has been overwhelmingly positive," explains Iwan Wirth, the Swiss art dealer and president and co-founder of Hauser & Wirth.
Hauser & Wirth began to explore new ways of presenting its art in April 2020 when it launched its new ArtLab division to focus on digital innovation. Its first initiative was HWVR, a software it developed and used for its debut VR-based exhibition 'set' in the soon-to-be-opened Hauser & Wirth Menorca gallery.
"Over the past eight months, we have launched 29 shows online, seen traffic to our website double and noticed that 80 per cent of our online visitors are new," explains Wirth. In December 2020, the Hauser & Wirth gallery in St. Moritz, located a stone's throw from Badrutt's Palace Hotel, will host a real-life show of works by the late American artist Philip Guston alongside an online iteration and a film that sheds greater insight into the artist's work. Next up? "Using AR [augmented reality] to visualise a work of art in viewers' own homes," he adds.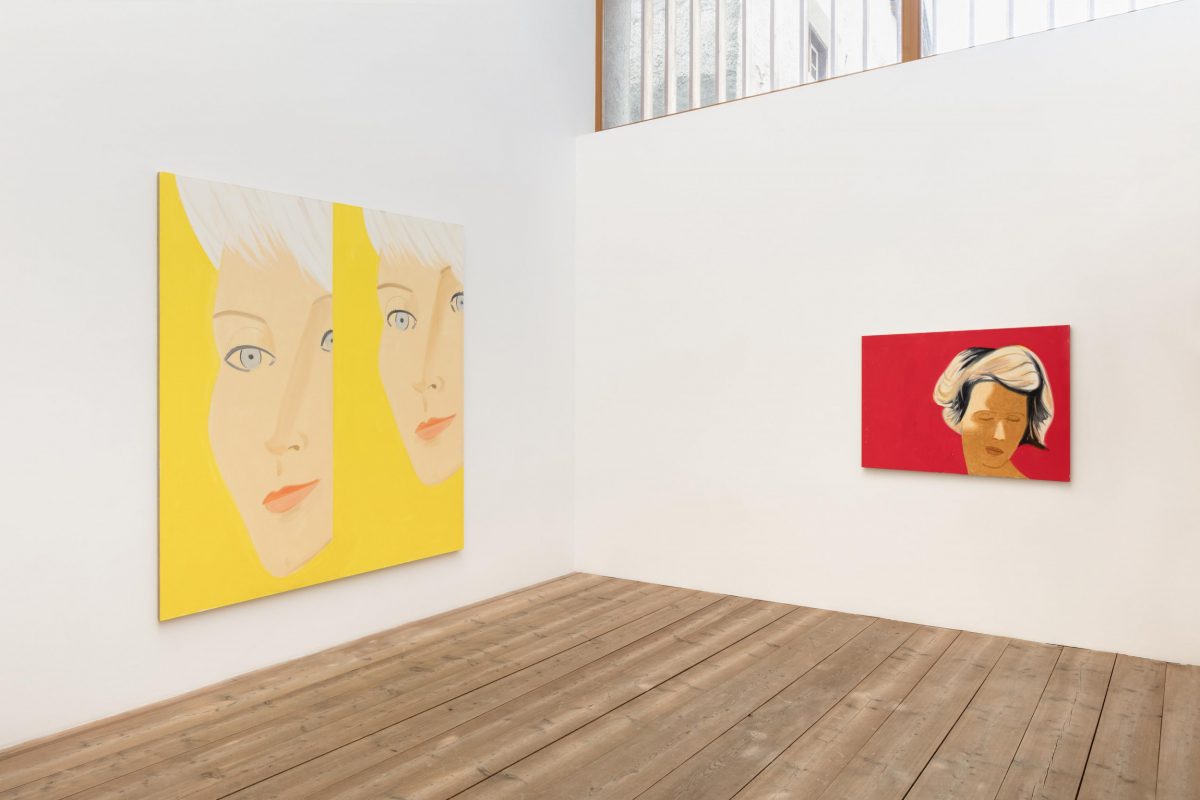 "So far, galleries are ahead of the fairs in terms of digital innovation so the focus has shifted to gallery exhibitions," Wirth says. To this end, physical gallery spaces, too, are seeing something of a renaissance. Monica De Cardenas, who has spaces in Milan, Lugano and the village of Zuoz in the Engadin Valley, observes: "When they can, visitors are coming back to the gallery and are able to see entire exhibitions and appreciate artists in depth. Since we are travelling less, we have more time to discover things that are close that we might have overlooked before."
Stefan von Bartha, who runs galleries in Basel and the hamlet of S-Chanf, 20 minutes from St. Moritz, agrees: "More visitors are coming to our gallery than ever before. They crave seeing art in the flesh and we are focusing on what it feels like to actually be in our spaces, rather than travelling all the time to meet collectors."
For museums, who rely on blockbuster exhibitions to get visitors through the door, the challenges of lockdowns are immense, but so is their digital potential. With vast collections, archives, legacies and teams of experts, museums have many opportunities to show content creatively.
When it opened in 2019, Engadin's award-winning Muzeum Susch launched its podcast Echolot, and during the spring lockdown invited artists, writers and creatives to share advice and meditations on isolation through its 'Stillness & Motion' series. The app also offers the latest news on programming, virtual tours of current and past temporary exhibitions, and information on the growing collection of permanent site-specific works.
In London, the Royal Academy of Arts has partnered with Google Arts & Culture, which works with more than 2,000 cultural partners to display images and videos of their artworks and artefacts. Through the site's interactive features, visitors can explore Leonardo Da Vinci's Last Supper up close or show John Constable's Cloud Study on the ceiling via the Art Projector app. The National Gallery's online offering includes five-minute guided meditation sessions in front of works such as Van Gogh's Wheatfield with Cypresses. And the V&A has its own YouTube channel with curators offering specialist insights into its numerous treasures. In these testing times, all museums are having to look beyond crowd-pleasing blockbuster shows and tourism and rethink their futures.
Artists creating in digital
And what about the artists themselves? Andy Warhol (a visitor to St. Moritz and a guest at Badrutt's Palace) created ground-breaking computer-generated art in the 1980s, and ever since artists have been quick to adopt digital mediums for their message. "Our artists, including Amy Sherald, George Condo, Lorna Simpson and Rashid Johnson, have been responding to the immediacy of our online shows," says Wirth. "These open up a whole world of possibilities because we can launch exhibitions in a matter of weeks featuring works just made in their studios." To coincide with Not Vital's SCARCH show at Hauser & Wirth's Somerset gallery in England, the curators set up a live virtual studio visit on Zoom with the Swiss artist at his home in the Engadin.
Elena Soboleva, director of online sales at David Zwirner gallery, adds: "The most interesting leaps in the past months have been made by the artists themselves taking on the online space to create new and authentic experiences. For example, we opened online viewing rooms with Marcel Dzama and Jeff Koons."
There is no doubt that digital channels offer something different; an opportunity to explore new approaches to art. However, nothing can replace the buzz of a 'real' fair or an exhibition opening, the shared communal moment, the glamour of a VIP dinner with an artist and the thrill of a making a big-ticket sale or purchase. The feeling of standing in person in front of a Rothko cannot be replicated in the digital world and no one is pretending that it can. "It's tempting to sit around complaining or feeling sorry for ourselves," says Von Bartha, referring to the impact of the pandemic on the art world. "But I tell my artists: now is not the time to buy or sell, but it is the time to create. You have to go to the studio and make your best works ever."
Emma O'Kelly is a contributing editor at Wallpaper* and writes about architecture, design, art and travel for a range of titles including Condé Nast Traveller, Telegraph Luxury and How To Spend It.