Hans Wiedemann, Delegate of the Board at Badrutt's Palace Hotel, has been honoured with the prestigious Lifetime Award by the 2020/21 Karl Wild Hotel Rating Switzerland.
The Swiss hotel guide, which is compiled by the journalist, author and hotel expert Karl Wild, recognises Mr Wiedemann's extraordinary contribution to the exclusive Badrutt's Palace in St. Moritz, Switzerland.
His tenure at the Palace dates back to 2004 when Hansjürg Badrutt invited Mr Wiedemann to join the hotel as Managing Director. He embraced the role, endeavouring to celebrate the Palace's rich heritage, while maintaining its iconic global status. "I am very humbled and honoured to receive this award, which belongs to us all; owners, board members, my family and friends and, of course, the entire team at Badrutt's Palace Hotel," says Mr Wiedemann. "Without their support and help, I would not have received such a wonderful recognition."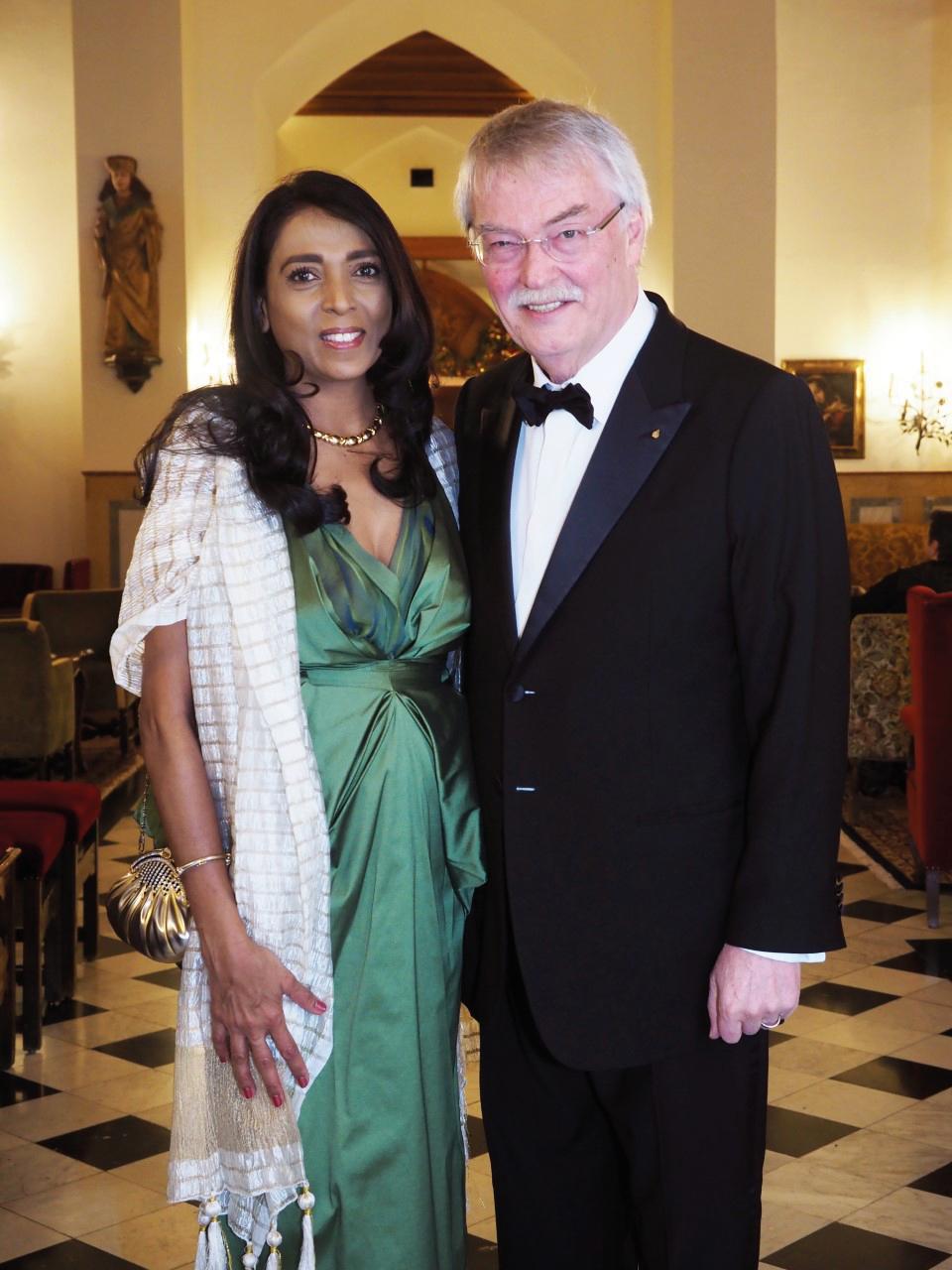 A leading hotelier of the world
Throughout his career at the hotel, Mr Wiedemann has been highly regarded by guests, colleagues and industry professionals alike. His dedication, passion and professionalism have garnered him many other awards, including Hotelier of the Year from Bilanz magazine in 2007 and, two years later, Hotelier of the World from Hotels Magazine. He was also honoured twice by PATWA (Pacific Area Travel Writers Association), receiving the Lifetime Contribution award in 2013 and the Best CEO of the Year award in 2018.
In 2019, Mr Wiedemann was recognised with the AEHL Lifetime Achievement Award by his alma mater École hôtelière de Lausanne (EHL) in recognition of his accomplishments and professional path, which EHL students and alumni can aspire to for their own future.
Mr Wiedemann has remained a faithful ambassador for the Swiss school, and from 1998 to 2018 he served as International Advisory Board member of EHL. Throughout his career he has also been a motivator and supporter of many young graduates who today hold leading positions in the international hotel industry. Some of them also joined him at Badrutt's Palace.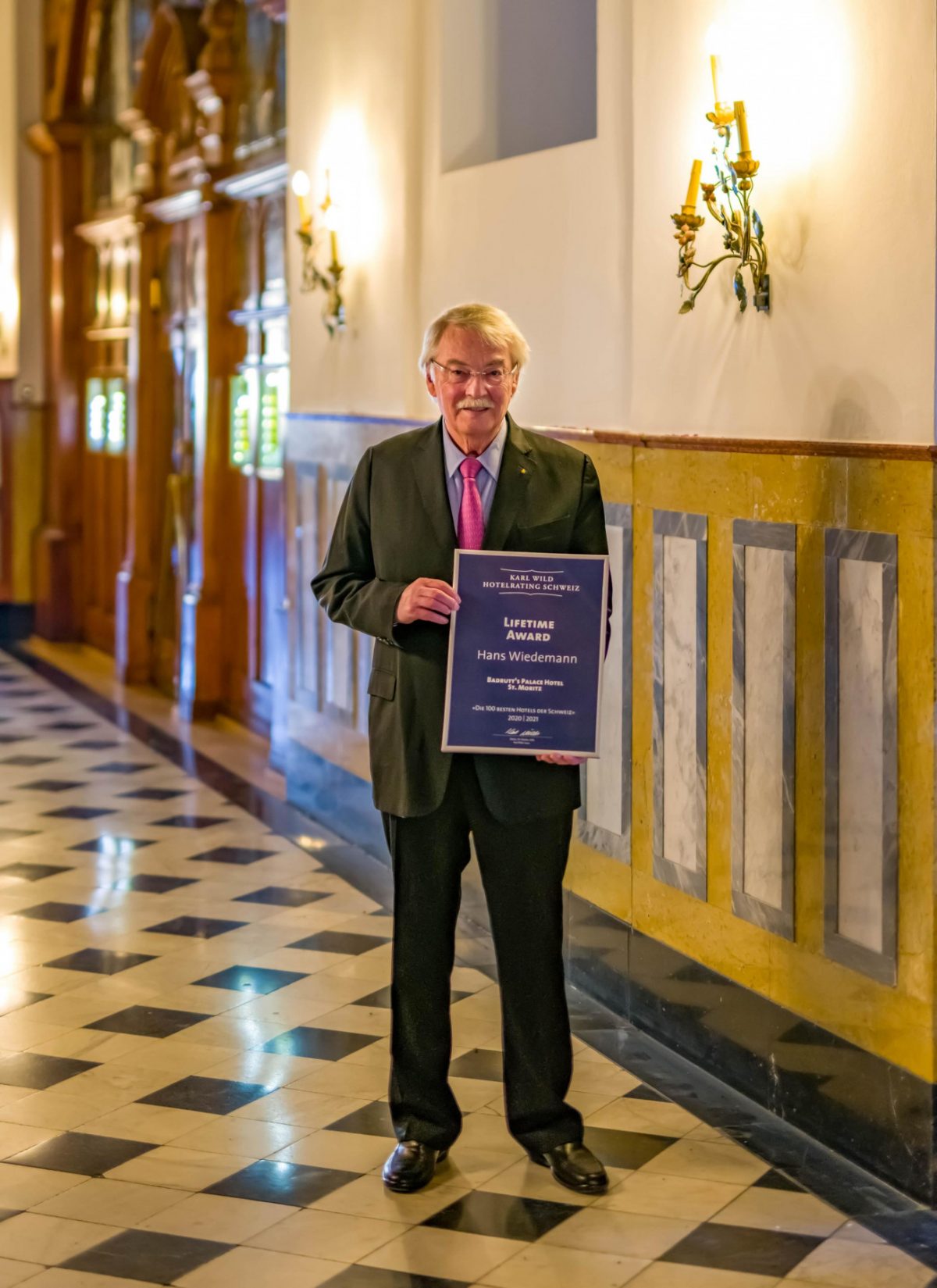 Headhunted for Badrutt's Palace
Mr Wiedemann graduated from EHL in 1978. After various stints in Switzerland, Mr Wiedemann relocated to China as General Manager of a 600-room hotel. His career then took him to Australia, where he stayed for 13 years managing five top hotels and winning the national award for Excellence in Service.
In 1995, he returned to his home country as Director of the Montreux Palace Hotel, helping it to gain new fame during his nine-year assignment. This accomplishment did not go unnoticed. In 2004, Mr Wiedemann was contacted by Hansjürg Badrutt, who offered him the position of Managing Director at the prestigious Badrutt's Palace. Until his retirement in 2018, he ensured that the 'Grande Dame' of St. Moritz preserved its deep-rooted history while continuing to innovate and shine as one of the icons of the international hotel industry. Mr Wiedemann continues to serve as Delegate of the Board at Badrutt's Palace.
Congratulations Mr Wiedemann!