Sitting in Le Grand Hall as evening approaches, sipping Champagne while looking across the valley to the mountains. This is one of the great pleasures at Badrutt's Palace Hotel and one to which I long to return.
But there is so much more to Champagne than an apéritif or an accompaniment to afternoon tea. It is a versatile wine with a range of hues and flavours, one that is often overlooked as a match for food and an alternative to the Burgundy and Bordeaux that we so often choose.
The hotel has a Champagne list that is outstanding by international standards, ranging from young and floral wines to a remarkable selection of Krug and Dom Perignon classics. If you seek a guide, you need look no further than Daniel Kis, Head Sommelier, who takes great pride in the hotel's list. Born in Budapest to a Vietnamese mother and a Hungarian father, he learned his appreciation of Champagne while studying in London.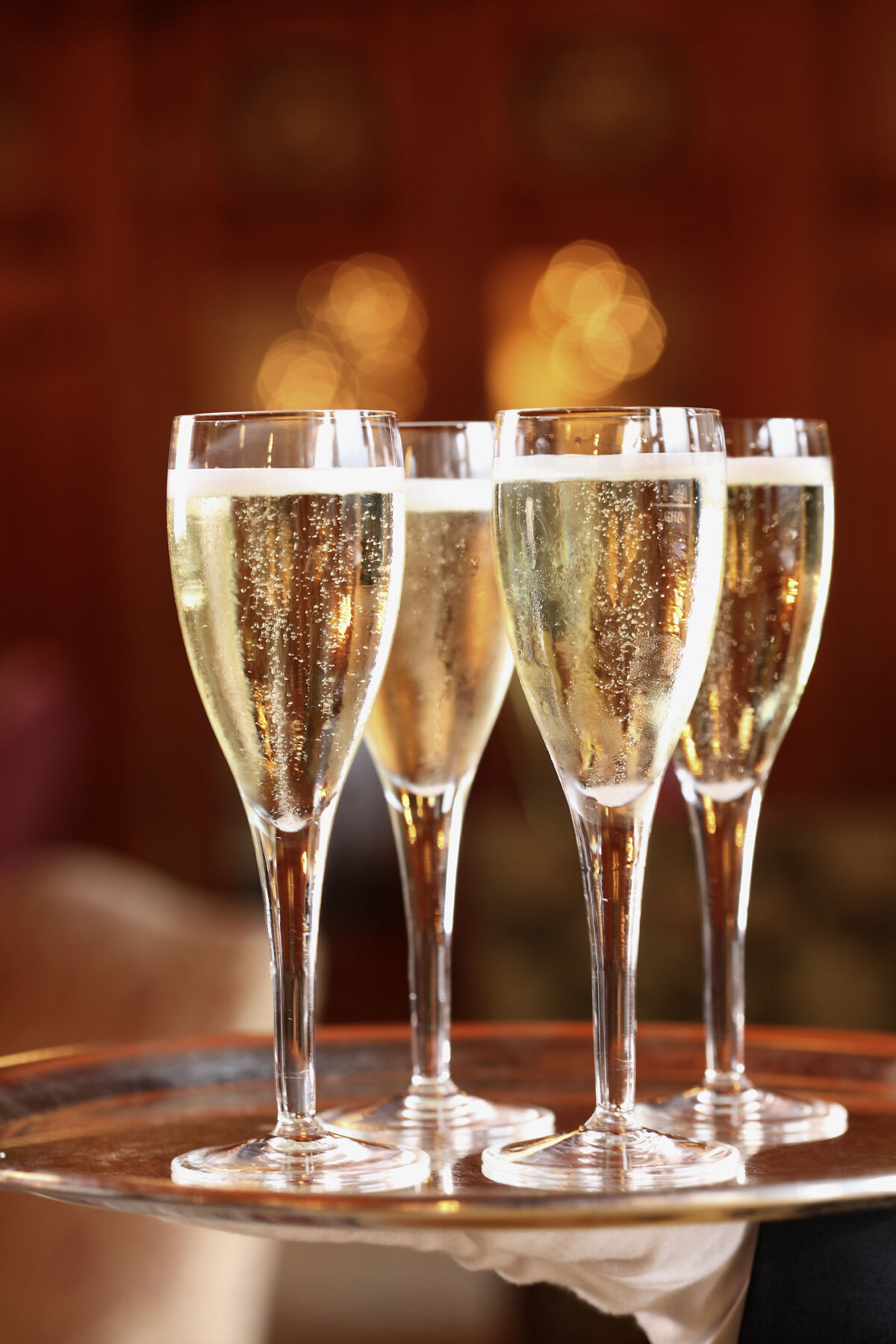 "Many people think Champagne is just for special occasions, but in Britain it is often a wine that is enjoyed all the time," he says. "It made me start thinking about creative wine pairings.
"Of course, most of our guests at the hotel drink Champagne as an apéritif, but it can be very good with food. You just need to know the dishes and the Champagnes very well to make the perfect match."
If you do want to try to stick with one bottle throughout the meal, Kis generally recommends Champagnes that are older and more complex: for example, Pol Roger Cuvée Sir Winston Churchill 2006, or a bottle from a smaller house such as Jacques Selosse Selosse Lieux-dits 'Les Carelles' Le Mesnil sur Oger Grand Cru or Egly Ouriet Grand Cru Millésimé 2004. Kis says that salads and fish dishes, in particular, tend to lend themselves to young, non-vintage Champagnes with a citrussy freshness. But some guests want slightly more intensity.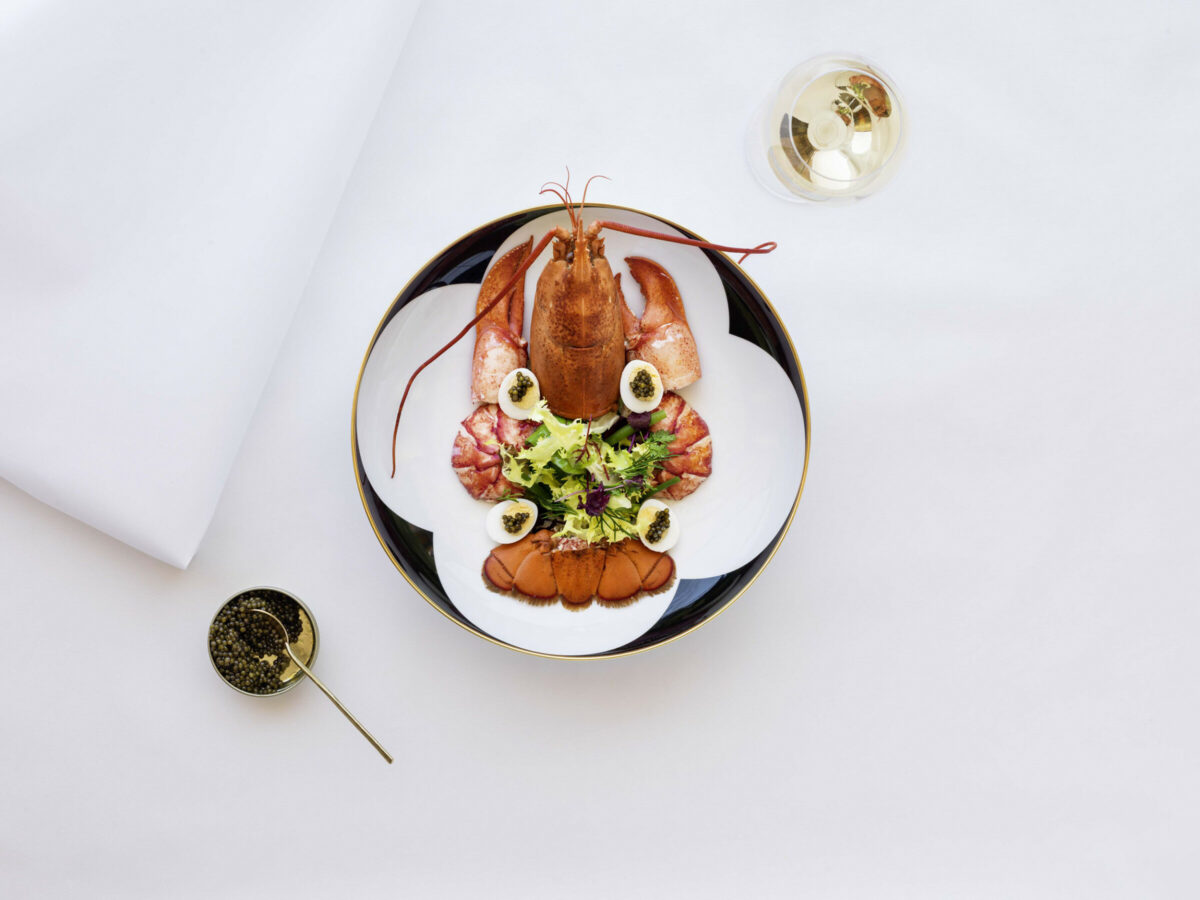 "Take the lobster salad that we serve in Le Restaurant," he says. "For a lighter Champagne, the Ruinart Blanc de Blancs works very well, or the Louis Roederer non-vintage. For slightly more intensity, I'd go with the Billecart-Salmon 2004. People know the rosé but this is a high-quality vintage Champagne that surprises guests."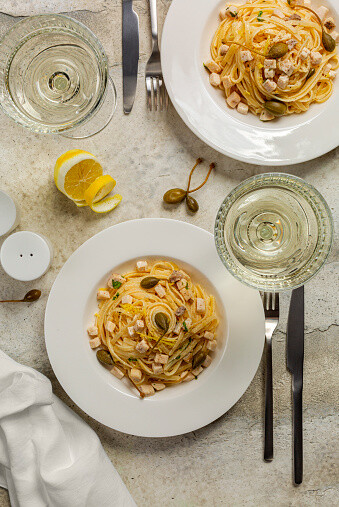 Second-course dishes such as pasta and gnocchi can also make good Champagne matches, with one caveat: "The most important thing is to not have tomato in the dish," says Kis. "Tomato overwhelms everything." Instead, how about a dish such as gnocchi with porcini? Kis recommends a nice aged rosé that has lost its fruitiness, such as Bollinger La Grande Année Rose 2005.
When it comes to meaty mains, guests are more hesitant to order Champagne. "It's not as easy as a nice Bordeaux with a steak, but it can be done," he explains. "Dishes that are heavy on the cream, for example, work against the sharpness of the Champagne."
It's safer to order a simple dish such as pan-seared sea bass, where the Champagne has a similar effect to a squeeze of lemon. For meat, you need full-bodied options though it is best to avoid well-seared meat with reduced dark sauces and go instead for something lighter, like veal. If you are a red-meat enthusiast, roast beef with grilled vegetables harmonises with aged Champagnes.
Desserts are the final minefield for newcomers to Champagne pairings. Daniel dismisses the idea of demi-sec pairings as unsatisfying. It is best to pick an option that is not too heavy on sugar or cream, he says. Fresh fruit and some pastries may be good options, while herbal flavours such as mint can make for fine matches. He recommends the hotel's tarte tatin with peach: "We reduce the sugar level, which allows it to harmonise much better."
Just don't ask him to pick you a Champagne match for chocolate: "It doesn't matter if the chocolate is dark or light, hard or soft, there is no good pairing," he says. "It's similar to cheese: I recommend you savour your cheese first and then have a glass of Champagne."
Part of the enjoyment of a great meal is just this kind of discussion of possible wine matches, and Kis is a fountain of knowledge. I would love him at my table the next time I stay at Badrutt's Palace, which I first visited 30 years ago and is one of my favourite hotels.
May I share my favourite Champagne match with you? It has to be the Ruinart served with breakfast. I can't think of a more refined way to start the day.
Richard Vines is a freelance writer and former chief food critic for Bloomberg.