Badrutt's Palace's Master Wine list offers hotel guests a choice of more than 2,000 different labels from world-renowned regions, such as Burgundy and Tuscany. It also includes a small selection of bottles from two lesser-known regions. Each one is less than 60 kilometres (37 miles) from St. Moritz.
First stop on the wine tour is the tiny wine-growing region of Bündner Herrschaft in Switzerland. Located in the northernmost corner of Graubünden, it is reached by car via either the Julier Pass (the quickest way) or Albula Pass (the more scenic journey), or you can catch a train, which takes you on the Albula Line UNESCO World Heritage route.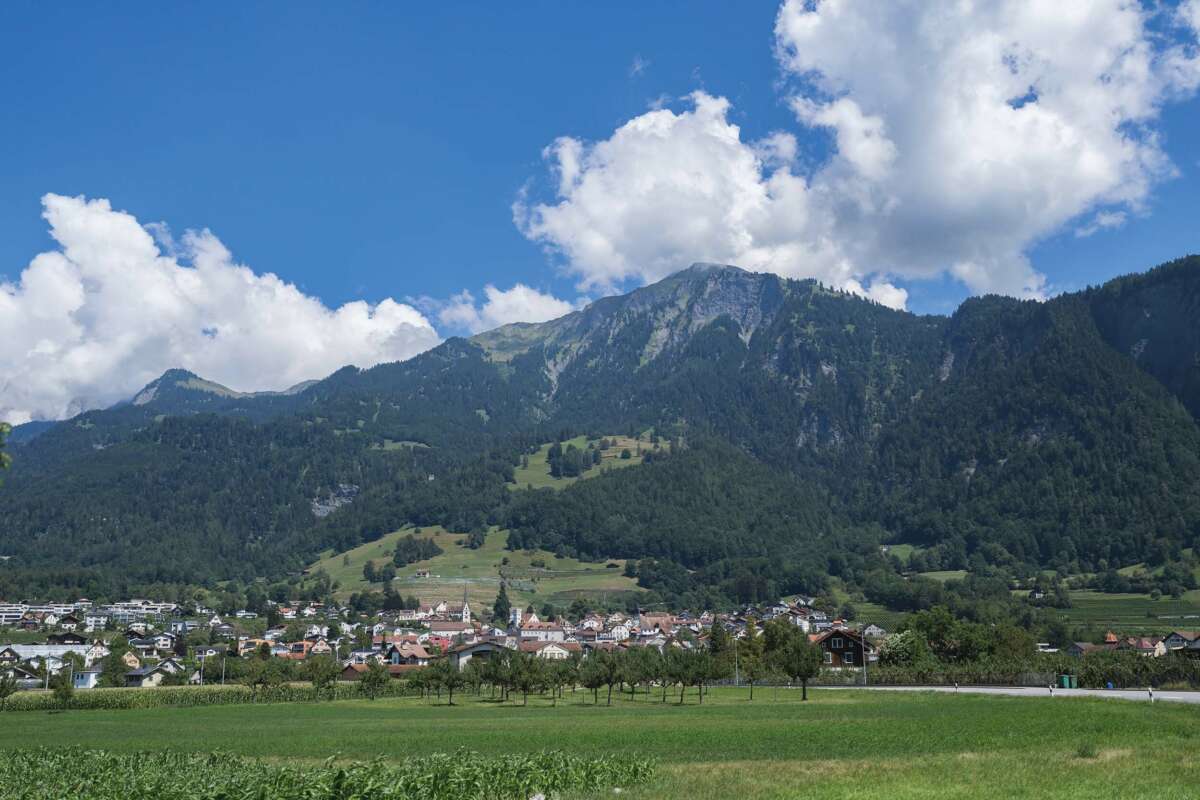 The Bündner Herrschaft region is just 420 hectares (1,038 acres), the size of a large wine estate you might find elsewhere. It is also more than 700 metres (2,297 feet) above sea level, but a warm stream from Italy has allowed viticulture to thrive in the area for more than 1,000 years. In fact, its microclimate is very similar to that in Burgundy in France, which is why the finest Chardonnays and Pinot Noirs of Switzerland come from the region.
Until the 1980s, local families would tender their few rows of vines, sending the grapes to the cooperative. Then a new generation arrived wanting to make their own style of wine.
Thomas Studach was one of the new generation of Bündner Herrschaft winemakers. He took over the vines from his grandfather in 1988. Today, he is considered to be an iconic winemaker, producing outstanding wines reminiscent of the very finest Burgundies. He has just 3.2 hectares (eight acres) of vines, and his coveted wines sell out within weeks of their release.
Studach's vineyard in the Swiss municipality of Malans is a typical 'garage' winery, producing on a very small scale without any modern technology. "From the moment the grapes arrive in from the vineyards, I can only take away from their value," laughs Studach. "The quality of the wine is 95 per cent determined in the vineyard."
Taking care of the grapes was an A to Z of winemaking," says the self-taught winemaker. "When my children were younger, I couldn't take the risk of experimenting with organic farming. Imagine losing this tiny production because of it and waiting until next year to try it again?"
As soon as his children had grown up, however, he turned his production organic, not only reducing his environmental impact, but creating wines with higher complexity. The complexity of his Pinot Noir is further enhanced by using two different clones (Swiss and Burgundy), partial whole-bunch fermentation and barrels with different levels of toasted oak.
Thomas Studach wines are coveted, but their price remains affordable, which makes his bottles excellent value compared to more famous Burgundy wines.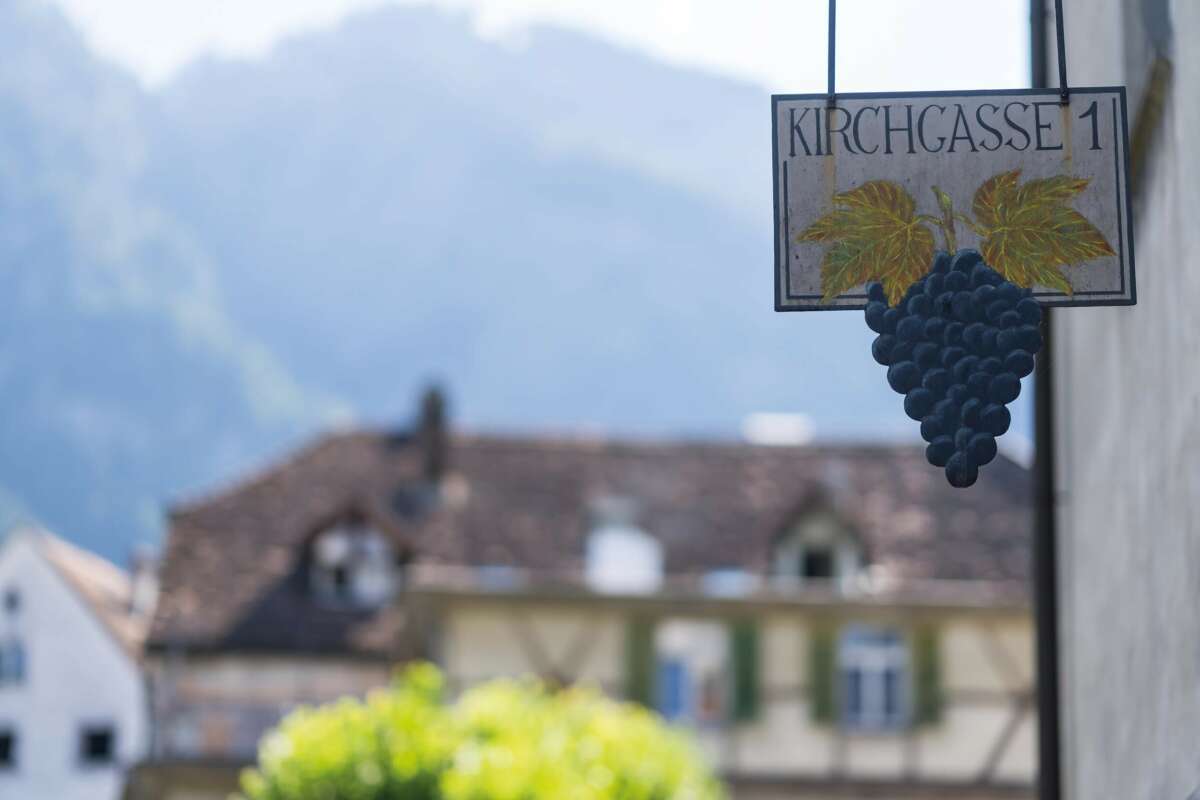 New heights for Nebbiolo
Driving eastwards towards the Swiss-Italian border is the second stop, which is another small wine-producing area: the Valtellina valley in the Lombardy region of northern Italy. Here, the vineyards are overlooked by towering alpine mountains – it is one of the most dramatic wine-growing landscapes in the world. Extremely steep-terraced vineyards stretch above you, clinging to the slopes at 230 metres (750 feet) to 760 metres (2,500 feet) above sea level.
"Our terraced vineyards require three times more human labour than our vineyards in Tuscany, as most of the machine work has to be done by hand in these narrow rows," says Giovanni Triacca, who heads up the Casa Vinicola Triacca vineyard, which has been producing wine since 1897. "Due to the extreme steep slopes, the entire plant is exposed to the sunshine. This also helps avoid damp conditions so we don't need to use as many chemicals to protect the vines."
Going back in time, Valtellina was a significant wine producer, particularly for Switzerland. The residents of St. Moritz and the Engadin mainly consumed wines from the Italian valley; Hansjürg Badrutt owned vineyards there, too. The traditional Valtellina way was to dry grapes for months on straw mats (the same technique that is used for Amarone wine), so concentrating the sugars and acids in the fruit, resulting in a higher alcohol content, full-bodied wines, called sforzato. However, the advent of better, faster transportation as well as the increased popularity of wines from other regions of Italy – such as Tuscany or Piedmont – saw a fall in the consumption of Valtellina wines.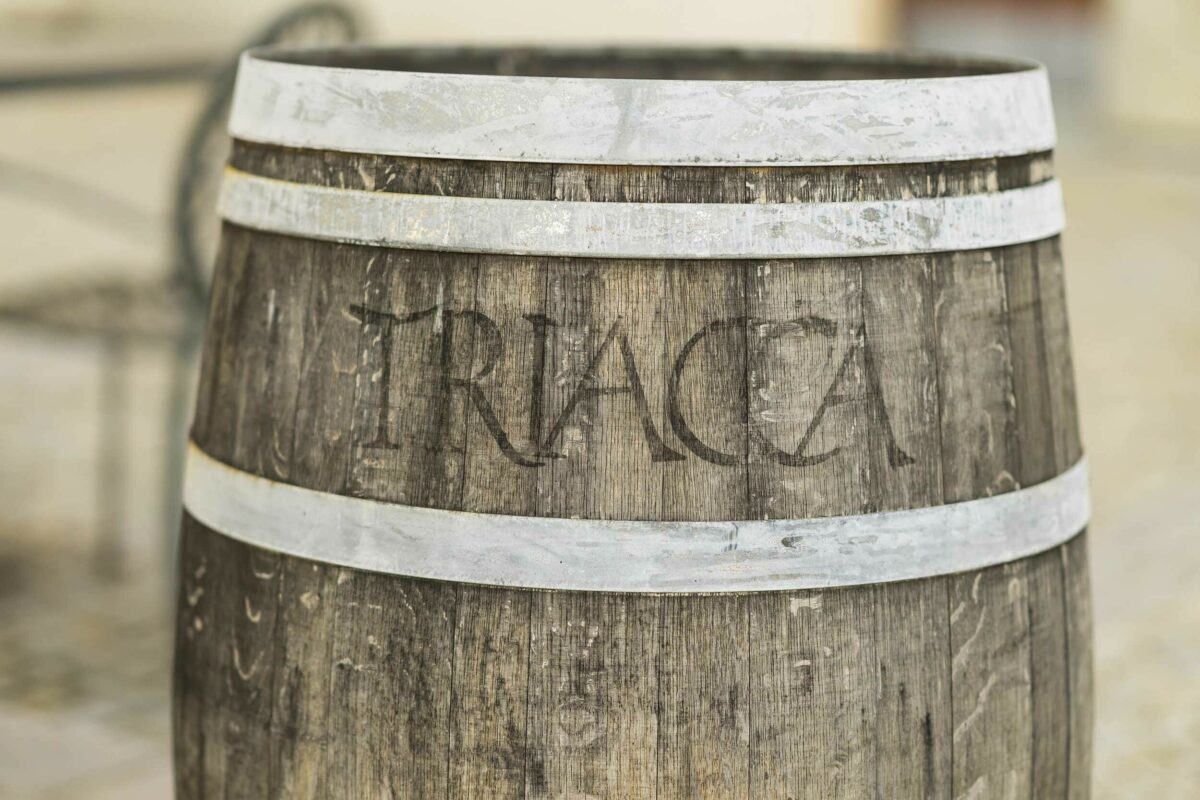 Today, Valtellina winemakers also produce single-vineyard red wines that are well-balanced and elegant. The Nebbiolo grape, which represents more than 95 per cent of the grapes grown in the region, enjoys a long, warm growing season. French oak barrels have replaced chestnut barrels in the ageing process. The wines have soft, smooth tannins, good complexity and offer the best value in Italy.
The Triacca winery, which includes the land once owned by Hansjürg Badrutt, features an impressive building created in the 1500s by Dominican monks. Spend a leisurely afternoon on the sunny terrace, enjoying a plate of pizzoccheri – a local speciality of flat ribbon pasta served with potato, cabbage and cheese, prepared by the excellent kitchen – accompanied by a bottle of Valtellina Superiore Sassella Riserva, a well-balanced red wine with good complexity of fruit and spices.
If you are visiting the winery, allow plenty of time to take in the breathtaking views around you as you savour delicious local cheeses complemented by very good, easy drinking wines.
Tasting notes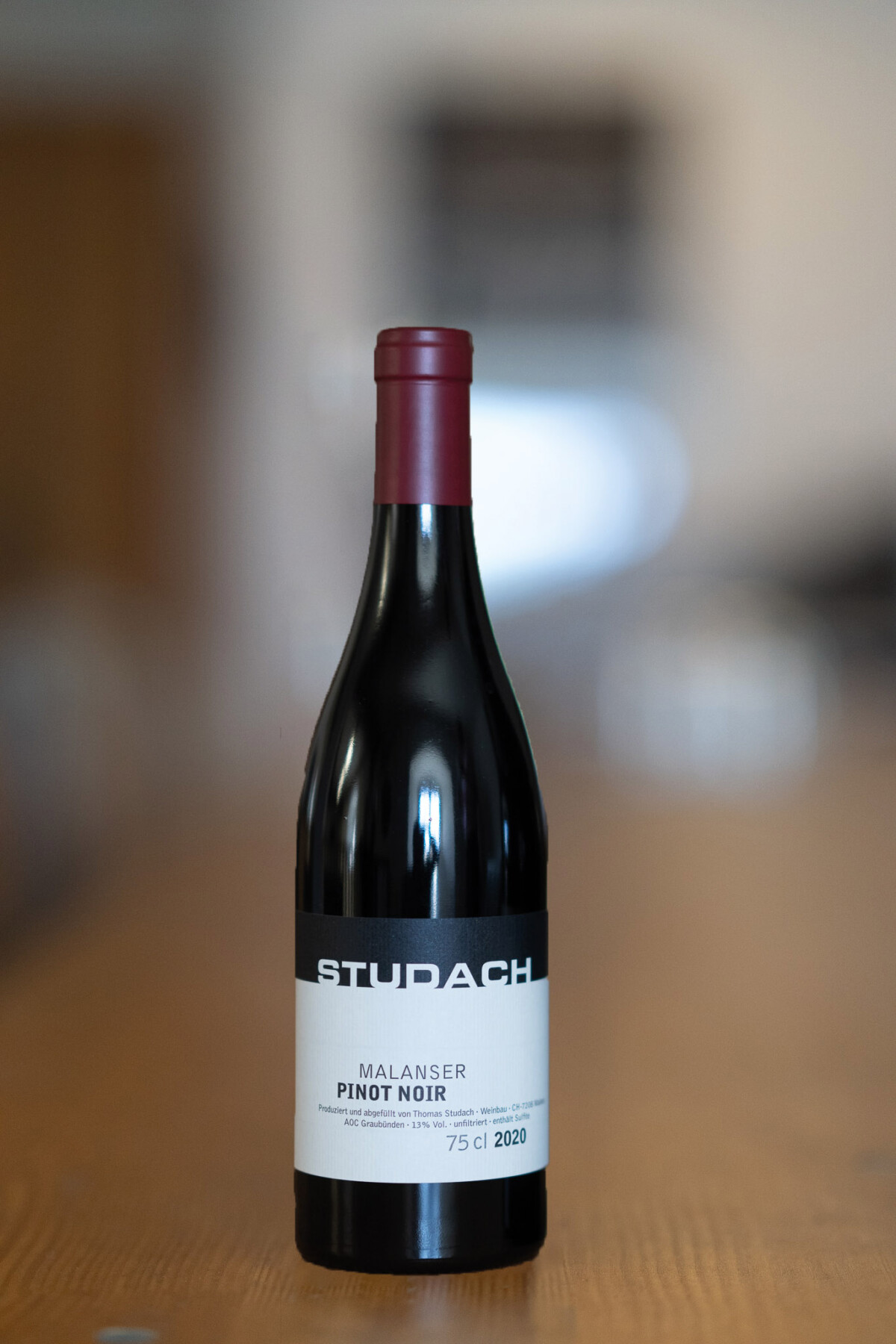 Malanser Pinot Noir 2020, Thomas Studach
This is a surprisingly good, drinkable bottle despite the young age. It has a high complexity with notes of ripe red and dark forest fruits, leather, earth and mushroom. The Palace signature dish pairing tip: Pan-seared Deer Medallions 'Grand Palace' Garnish and Poivrade Sauce at Le Restaurant.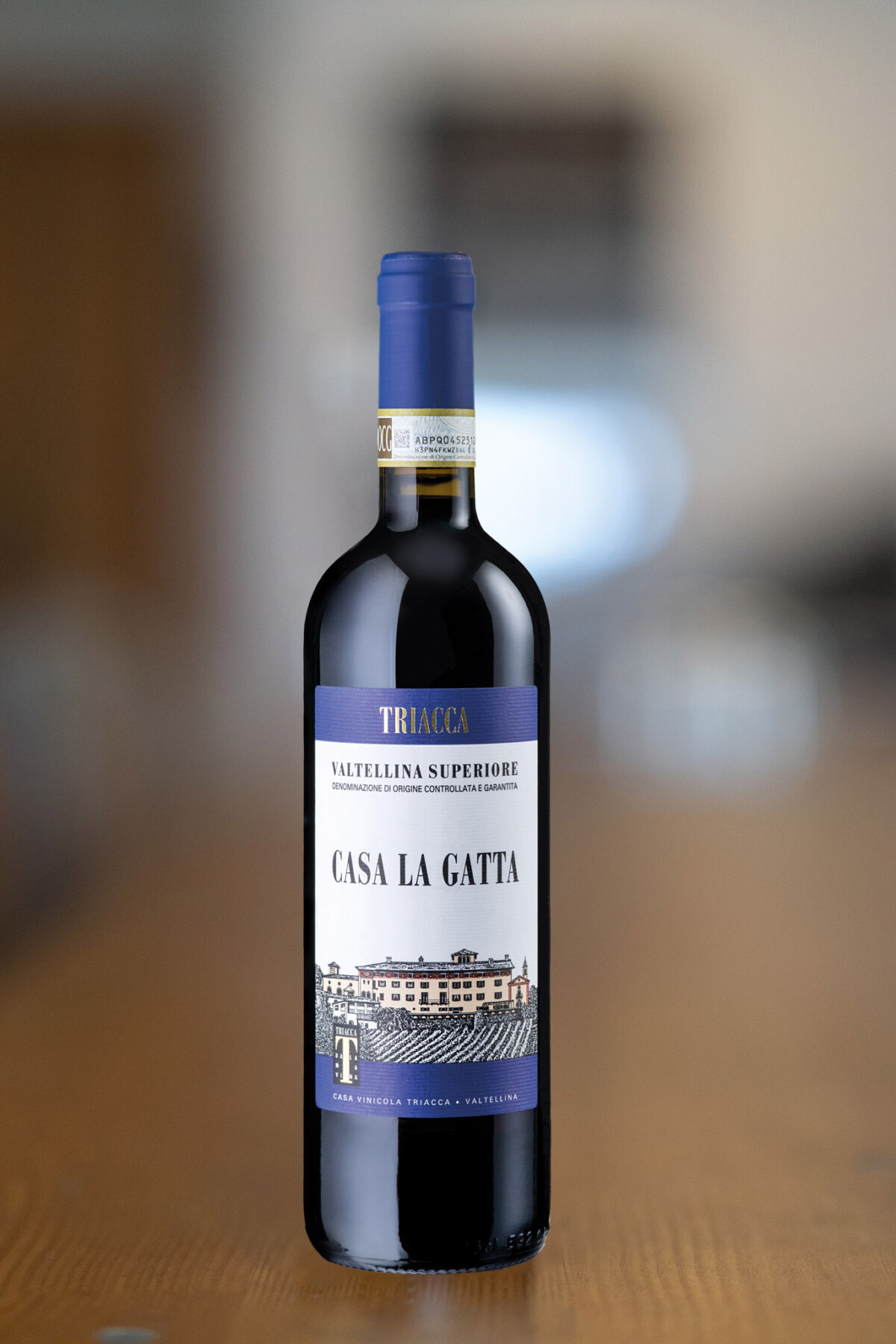 Casa La Gatta 2018 Valtellina Superiore DOCG Triacca
A wine with soft, ripe tannins balanced with a moderate alcohol level, aromas of overripe dark cherry and dried plum, eucalyptus and liquorice. The Palace signature dish pairing tip: Veal and Chicken Pojarski, Goose Liver Cream Sauce, Peas and Black Truffle and Taglierini at Patrizier-Stuben, Chesa Veglia.